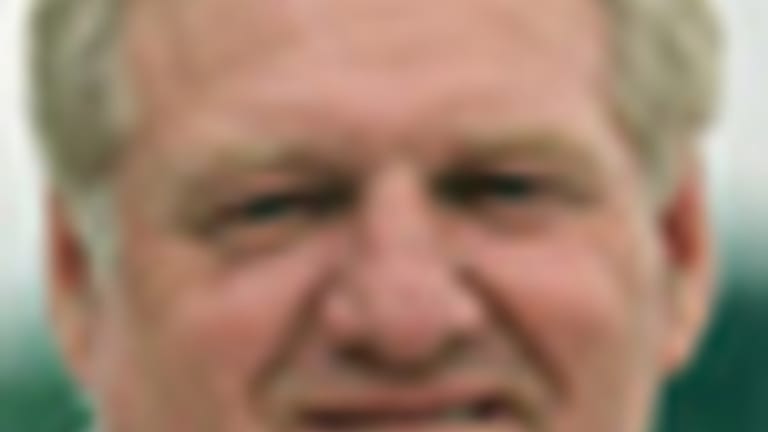 BC's hoping to go bowling wearing "Pinstripes''
(An outsider's observations about what is going on at Boston College, aka The Heights)Boston College's policy of not…
(An outsider's observations about what is going on at Boston College, aka The Heights)
Boston College's policy of not playing in pre-Christmas bowl games is making it difficult to slot the Eagles into a bowl game. But BC officials and boosters are hoping that a deal can be made to send the Eagles to the Pinstripe Bowl in New York City against a Big Ten opponent most likely Purdue or Iowa.
The Eagles got the break they needed on Sunday when the CFB Selection Committee chose Alabama as the No. 4 team over Ohio State.
That move set off a series of events which opened a second bowl slot in Orlando for the ACC/ND and provided a bowl slot for each ACC team.
The original ACC game plan had the Eagles slotted for either bowl games in Birmingham, Alabama or St. Petersburg Fla.
Both the Birmingham Bowl, which is scheduled for Dec.23rd and the bowl game in St. Petersburg, which is scheduled to be played on Dec. 21st, are pre-Christmas bowls. In the past, BC has had a policy of not scheduling pre-Christmas bowl games because of conflict with exams.
The BC exam schedule runs through Dec. 20th which made St. Petersburg a very long shot possibility. Playing a game on Dec. 23rd was considered since technically BC could finish its exams on Dec. 20th and still arrive in Birmingham with enough time for the pre-bowl duties required of each team. But as of Friday night, sources at BC said that seemed unlikely.
All of these moves were based on Florida State winning its sixth game, which would make the Seminoles bowl eligible.
That piece fell into place on Saturday afternoon when FSU rolled over Louisiana-Monroe.
The ACC has 10 bowl games.
With the CFB Playoff Final Four set, here's0s how the situation now looks.
The ACC has 10 bowl eligible teams: Clemson, Miami, Virginia Tech, Louisville, NC State, Wake Forest, Virginia, Boston College and Duke and Florida State. Notre Dame, which finished the regular season at 9-3, is not likely to be included among the 12 teams in the New Year's Six bowl games.
That would make a total of 11 bowl eligible teams under the ACC umbrella.
College Football Playoff semifinal in Sugar Bowl--Clemson vs. Alabama
Orange Bowl--Miami vs. Wisconsin
Camping World Bowl (Orlando)--Notre Dame
Citrus Bowl (Orlando)--Virginia Tech
TaxSlayer Bowl (Jacksonville)--Louisville
Belk Bowl (Charlotte, NC)--Wake Forest
Sun Bowl (El Paso, TX)--NC State
Pinstripe Bowl (NYC)--Boston College
Military Bowl (Annapolis)--Virginia
Independence Bowl (Shreveport, LA)--FSU
Quick Lane Bowl (Detroit)--Duke
BC could still go to the Independence Bowl but the possibility for a return to Shreveport for a bowl game would have BC fans less than enthusiastic. The Eagles faced (and lost) to Arizona in the Independence Bowl in 2013. If the Eagles are put in that game--possibly against a Pac-12 team such as Arizona, Arizona State or UCLA), they will bring almost no fans on the trip, which will be additional evidence that BC is one of the worst bowl traveling teams in college football.
Playing in the Pinstripe Bowl would be a far more desirable destination for BC fans, where their opponent is likely to be either Purdue or Iowa. If it is Purdue, the Eagles will get a look at a team they will meet again next September in West Lafayette, Ind.