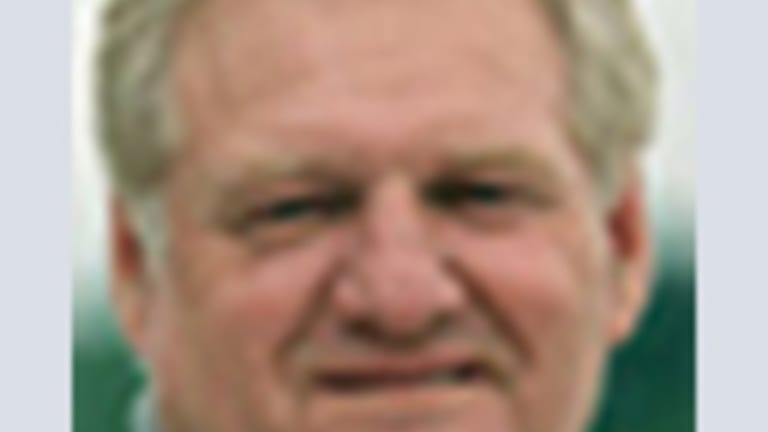 Belichick still has the magic touch on draft day
I was just wondering if:All of the off season grousing about how the Patriots were a franchise in turmoil, ready to…
I was just wondering if:All of the off season grousing about how the Patriots were a franchise in turmoil, ready to…
I was just wondering if:
All of the off season grousing about how the Patriots were a franchise in turmoil, ready to collapse with the uncertain future of QB Tom Brady, TE Rob Gronkowski and a family squabble involving Brady, Gronkowski, Belichick and Patriot owner Robert Kraft was just that...chatter?
The answer may be Yes. Look around Patriot Nation this morning and you will see lots of smiles and laughter. Gronk and Brady are now committed to the 2018 season, and Belichick, despite getting mixed reviews from some of his draft week moves, seems to be fully in control as usual, making what looks like to me solid moves.
Let's look closer at the Patriots first round draft picks--they actually had two and kept them both. With the 23rd pick, Belichick chose Georgia offensive linemen Issiah Wynn, which fills a need on the offensive line from a productive player who looks not only talented and tough and good enough to move from guard to tackle as an adequate replacement for Nate Solder who moved to the New York Giants this winter. At least that seems to be the long range plan.
The Patriots 2nd first round pick at No. 31 sound even more encouraging. In picking running back Sony Michel again from Georgia, Belichick may have found a hidden gem, the third leading rushing back in Georgia history behind a guy named Herschel Walker and Nick Chubb, who was Michel's teammate. Why Michel instead of Chubb, who was taken by the Cleveland Browns in the 2nd round? Michel is quicker and more elusive than Chubb who is a steam roller and also has a major knee injury (two years ago) as part of his background. So does Michel, but that was when he was a five star recruit iin high school.
Two picks, two needs filled, two potential stars or at the least productive players who can emerge as stars.
The lingering question, of course, is the depth at QB behind Brady. Belichick passed on a QB in the first, second and third rounds. The shelves behind Brady are virtually empty and Belichick will eventually do something, if not the draft than picking someone up when training camp begins.
My mantra remains until proven otherwise: In Bill we trust (despite his move benching Malcolm Butler in the Super Bowl, which remains one of the biggest head scratcher moves of Belichick's career.
Anyone noticed the bullet that Hall of Fame QB Roger Staubach showed when he threw a football into the crowd before the NFL draft began at the Jerry Dome on Thursday night. Along with retired QB Troy Aikman and just announced retired tight end Jason Whitten, Staubach was part of an opening night act designed to mitigate the boos NFL commissioner Roger Goodell received from the pro Cowboy crowd (where Goodell is almost as unpopular as he is in New England). It didn't work.
But Staubach, who is 76 years old, still looks like he has game in terms of arm strength.
And as an added highlight, how great were the remarks of former Eagles' kicker David Akers to the crowd before announcing the Super Bowl champion Eagles' second round pick on Friday. ""Hey Dallas. The last time you were in the Super Bowl, these draft picks weren't even born.''' Ouch.
Former Boston College defensive lineman Harold Landry feels he made the right decision in coming back to BC for his final season. Landry was a projected first round pick last season, but opted to return to The Heights. He was plagued by injuries this season, although he was still projected in some drafts as a middle of the first round choice.
It didn't happen as Landry's name was not called until....the Tennessee Titans took him with the 9th pick of the SECOND round. New Tennessee coach (and former Patriot) Mike Vrabel must have faith that Landry can bounce back.
The Baltimore Ravens and Pittsburgh Steelers came up with bargains when they chose Lamar Jackson and Mason Rudolph as their QBs of the future. Jackson to me looks like Deshaun Watson potential and can ease into the job behind Joe Flacco at Baltimore while Rudolph will also have time to develop behind Ben Roethlisberger with the Steelers and as a No. 3 round pick is a bargain.