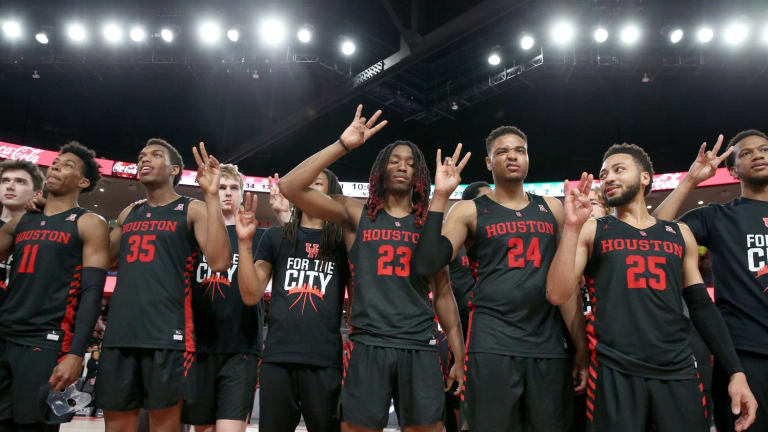 Bracketology 101: 7th Lesson
Call this a Sleeper Final Four--teams good enough to get to Minneapolis in April, with some luck
It's time to get serious about what is going to happen, starting in the final two weeks in March and ending in the first week in April.
Lots of stories will be posted about the Madness of March and teams that can win the national championship, with a field of 68 teams each being given a chance to win.
That is nice and Yes, we do have a No. 16 seed Maryland-Baltimore County making history with its win over No. 1 seed Virginia last spring. And the first two weeks will be filled with upsets---watch the No. 12s vs No. 5's.
But the harsh reality is clear. There are only about 9 teams with a realistic chance to win the national championship.
You can pick them right now.
Duke, Virginia, North Carolina in the Atlantic Coast Conference
Kentucky and Tennessee in the SEC
Gonzaga from the West Coast Conference
Michigan and Michigan State from the Big Ten
Kansas from the Big 12
Notice there is no one from the Pac-12 or the Big East, which has provided the national champion in Villanova twice in the last three years.
That's pretty much an All-Chalk list, which might be interesting, but isn't much fun.
So, while everyone is still eligible, let's look for another list--of "sleepers'' who are good and just capable of putting together the 6 or 7 game winning streak necessary to walk off the court in Minneapolis in April with the 2019 national championship.
Let's call this our Fantasy Final Four
LSU--Not really a sleeper in the strictest sense since they are 12-2 in the SEC, but they fall behind Kentucky and Tennessee, which is surprising since the Tigers are 2-0 against those teams, including a 2 point win over Kentucky at Rupp Arena. They also have losses against second tier SEC teams Arkansas and Florida.
But Will Wade's team has improved steadily in the two years Wade has run the Tiger program and with the right draw (they almost certainly will not be in Kentucky or Tennessee's region since NCAA tournament guidelines put the first three teams chosen from any conference in different regions) they could make a Final Four run.
Houston--The NCAA computers love the Cougars, ranking Kelvin Sampson's team only behind Final Four favorites Gonzaga, Virginia and Duke.
There's a lot to like. The Cougars, who a year ago made their first NCAA tournament appearance since the Phi Slamma Jamma Days of 1984, are impressive with a 26-1 record (only a road loss at Temple). They are deep and tough and picking up experience with each game and in guard Corey Davis Jr. they have en experience floor leader.
They have wins against LSU and Utah State and should be a Top 3 seed at worst. Can they put together three 2-0 weekends in March and April? That is the magic question.
Marquette--As long as St. Johns (two of their 4 losses) are in their way, Coach Steve Wojciechowski's teams might have a chance. The Golden Eagles know how to score points and have won 13 of their last 14 games. They have 8 wins over Quadrant 1 teams (which counts for a lot in the NCAA computers.
Their defense will have to toughen up down the stretch and as long as St. John's isn't in their bracket, they could make an NCAA tournament run.
Virginia Tech--The Hokies are the ACC\s version of LSU. They get lost in the trio of NC, Duke and UVA. But Coach Buzz Williams' team has "game. They beat Purdue from the Big Ten and Washington from the Pac 12 leaderboard. They finish the regular season with Duke, FSU and Miami, which should toughen them up for the ACC tournament. If they get teams on a neutral courts, they could be a tough out in the NCAA tournament.
There are a few other teams such as Iowa, Purdue, Maryland and Florida State who could put together a pair of winning streaks and if you want a mid-major you could do worse than Buffalo or Nevada, but for now we'll stick with a semi-chalk group of dark horses.