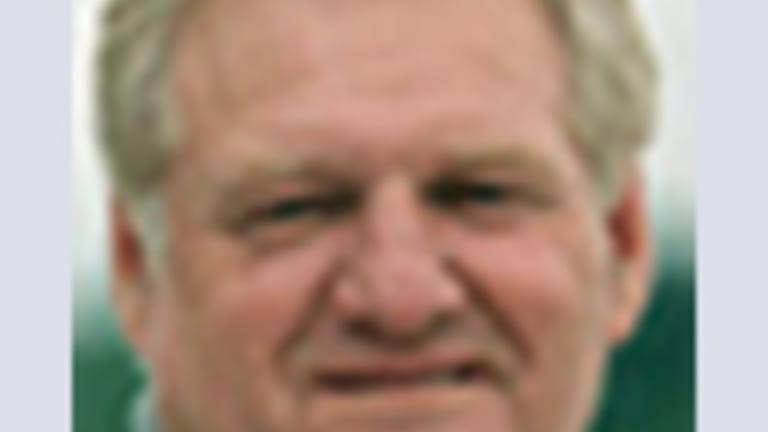 Clemson must live--or die--with QB I story line
The announcement caught some people by surprise--including former Clemson starting quarterback Kelly Bryant. Four games…
The announcement caught some people by surprise--including former Clemson starting quarterback Kelly Bryant.
Four games into what Clemson football coach Dabo Swinney hopes will be another national championship contending season, Swinney made the announcement that hot-shot freshman QB Trevor Lawrence had won the battle for the No. 1 spot at QB.
It wasn't that Bryant, a 6-foot-4 inch, 220 pound senior had done anything wrong. Quite the contrary, he had been a key figure in Clemson winning 16 of its last 18 games. He--along with Lawrence--had done more than enough as Clemson had slid through its first four games--something other ACC contenders such as Miami and Florida State could not do--without any missteps.
But Swinney had to look at a bigger picture. Could Bryant take the Tigers beyond the ACC championship game, beyond the first round of the playoffs to a national championship?
Swinney watched the first four games and decided that Lawrence, the 6-foot-5 inch 205 pound prospect who was labeled the next Deshaun Watson even before he attended his first class last January, had a better upside.[membership level="0"] The rest of this article is available to subscribers only - to become a subscriber click here.[/membership] [membership]
But there was an asterisk involved in the decision. Bryant was a graduate senior. A year ago, he would have used up his eligibility after the Tigers opening victory over Furman. But a new NCAA rule allowed coaches to use players in four games without squandering their "redshirt' season.
Bryant had used his four games. If he played on Saturday against Syracuse, his college football eligibility would end after this season with only sporadic playing time (or a replacement if Lawrence were injured).
Swinney told his QB II combination that Lawrence would be the starter for the immediate future. He gave Bryant a choice. He could remain on the team for the rest of the season and Swinney would not play him unless Lawrence were injured, thus allowing Bryant to transfer to another school for one more season.
Bryant's took the other choice. He said he would transfer immediately and find another school sooner rather than later.
Admittedly he was stung by the decision. Telling the South Carolina media that it felt like a slap in the face.''
Swinney said all the right things this week. ""I'm saddened deeply he chose to leave the team,'' said Swinney. ""But I have absolutely nothing bad to say about Kelly Bryant. He's one of the best young people I've ever been around. All I can say is another program is going to get a quality football player and an outstanding young man.''
Swinney was equally forthright in explaining his decision. ""This is not Middle school,'' he said. "You have to do what you feel is best for the program.''
Bryant will have a long list of schools that will be courting him. There are already rumblings that Auburn could be in the mix..
Swinney's biggest gamble will be that Lawrence stays healthy, since without Bryant there is no experienced back up on the roster....It will be interesting to see how Virginia Tech responds after its stunning loss to ODU last week. The Hokies must travel to Duke to face the unbeaten Blue Devils without their starting QB Josh Jackson, who is out with a foot injury. Duke has been installed as a 4.5 to 5 point favorite which should be categorized in the "when was the last time that happened'' department....You might look at Miami's 47-10 win over North Carolina on Thursday night and say the Canes' are back, led by freshman QB N'Kosi Perry, who was installed as the new starter by Canes' coach Mark Richt. Well, maybe. Perry didn't throw a TD pass in Miami's win, but the Cane defense came up with 6 turnovers.
***
The Heights (An outsider's view of what is going on at Boston College aka The Heights)
If you want a key as to how Boston College is going to respond after bombing out in its first and last (for now) week as a ranked team against Purdue last week, watch how Temple handles BC running back AJ Dillon. If Temple stuffs Dillon in the first few series (and for the remainder of the game), the Eagles could be in trouble against the Owls, who could be dangerous if you let them hang around.
BC needs to win this game to re-establish its confidence. They dive into their ACC season next week at North Carolina State and will have no walk-overs for the remainder of the season (maybe Louisville on Oct. 13th?). Going into the game against the Wolfpack at 4-1 is so much better than 3-2 with a two-game losing streak. [/membership]