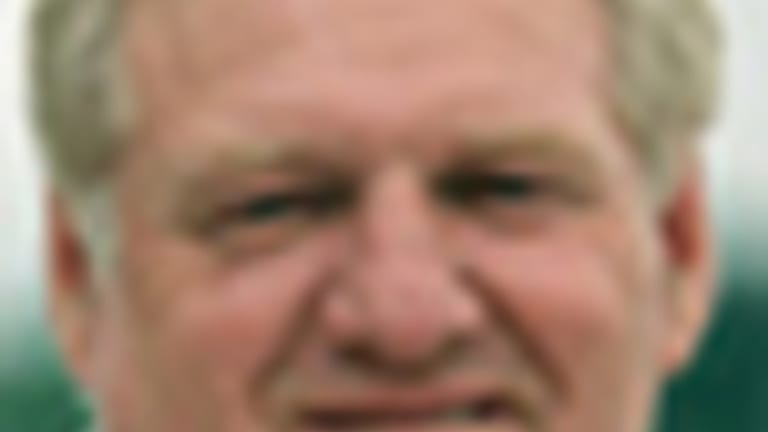 Clemson ready to ""re-establish"" itself
Dabo Swinney was having fun. It was the Clemson football coach's final press conference of a calendar year in which he…
Dabo Swinney was having fun. It was the Clemson football coach's final press conference of a calendar year in which he had won his first national championship.
Now, Swinney and his team were in New Orleans, facing a new challenge against a familiar opponent--Alabama.
Clemson and Alabama will face off in the Sugar Bowl on Monday night in a College Football Playoff semifinal game. The winner will take on the winner of Monday's other semifinal in the Rose Bowl between Oklahoma and Georgia next week in Atlanta.
"We weren't supposed to be any good,'' said Swinney, with a laugh, suggesting that he knew there was more than a little exaggeration in that statement, considering that most pre-season prognostications had the Tigers in the Top 10. "We''re really young. We've got only six scholarship seniors on the roster. I think we've got a chance to (be) pretty good next year, if we (coaching staff) don't screw them up.''
Clemson was good last year in winning its first national championship in 36 seasons. It is good this season--the Tigers are the No. 1 seed. And it will be good next season because it has become one of the most elite programs in college football, engaging Alabama in a classic southern tinged tug of war for the No. 1 spot.
The meeting on Monday will be the rubber match of a three-championship game series which has closed out the college football season the past three years.
The previous two meetings have been decided in the final seconds. There is little to suggest that game No. 3 will not be as close.
"I think it's great'' said Swinney of another match up with Alabama and coach Nick Saban, who has five national championships on his resume and remains the main obstacle for any team wanting to climb to the summit of college football. "Its Big Boy football.''
Yes, it is and right now Clemson is doing it as well as anyone. They have established themselves as the best team in the Atlantic Coast Conference, taking over the No. 1 spot from Florida State.
Their facilities are the equal or better of any FBS school, their recruiting classes are in the Top 10 rankings each season. They are close to establishing what Swinney feels is necessary to get the tag of "greatness'' attached to their program.
""The thing I'm most proud of'' said Swinney, "is our consistency. ""To be good at anything, you have to be consistent over a long period of time.''
Clemson and Swinney have done that, topped by the program having a chance to play in the championship game for the third consecutive season if the Tigers can beat Alabama on Monday.
Over the past five seasons, Clemson has compiled an astounding 61-8 record against high level competition.
Clemson goes into the game as the No. 1 seed but as a 3-point underdog to Alabama.
Swinney has no problem with that. The Alabama graduate gives the Tide its due respect. But he also knows this is a breakthrough game if Clemson can win because it could mean that the tide has indeed turned in Clemson's direction.
Winning on Monday will be different because there will be another game to play for the winner, which will be a challenge whether its Oklahoma or Georgia.
For Clemson, and Swinney, however, this looks just like the start of the cycle, rather than the conclusion.
The days when Clemson has to explain away inexplicable breakdowns in games, often against less talented opponents, now appear to be over.
Clemson is the defending national champion--until someone takes it away from them.
And that will not be easy.