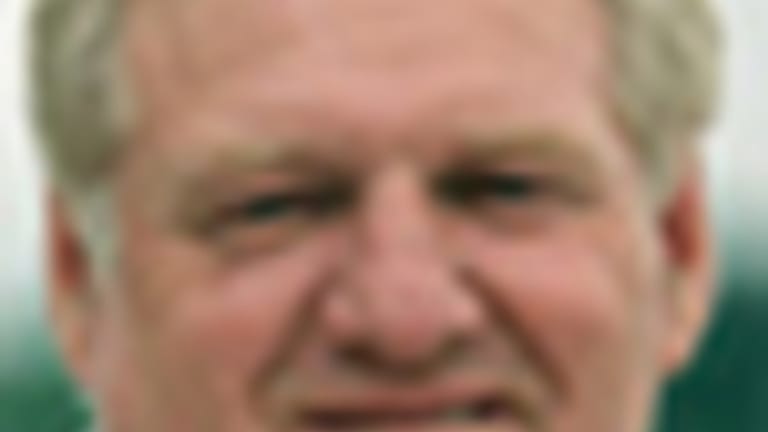 FSU's Francois ready for a do over
Let's hit the re-play button back to August 2017 for the Florida State Seminoles, who entered the season ranked by…
Let's hit the re-play button back to August 2017 for the Florida State Seminoles, who entered the season ranked by Athlon as No. 3 in the country (ahead of No. 7 Clemson).
Here's what Athlon said about the Seminoles and starting quarterback Deondre Francois: Despite a somewhat disappointing 10-3 campaign in 2016, the Seminoles will begin the season with sky-high aspirations. They bring back nearly everyone from a defense that ranked in the Top 25 nationally, as well as talented quarterback and some dynamic skill players.
If the offensive line can jell in time for the season-opening clash with Alabama in Atlanta, the Seminoles could be legitimate national championship contender[membership level="0"] The rest of this article is available to subscribers only - to become a subscriber click here.[/membership] [membership]
Well, not only did the FSU offensive line not jell in time for the opener against the Tide, which posted an easy 24-7 victory but Francois was done--for the season-by the third quarter when he tore the patellar tendon in his left knee.
What followed was a nightmare 7-6 season (3-5 in the Atlantic Coast Conference in which FSU struggled to become bowl eligible and which then set off an off-season winter of discontent in which FSU coach Jimbo Fisher bolted for the riches of the SEC and Texas A&M, which signed him to a mind-boggling 10-year $75 million contract.
Oops.
Fast-forward the time line to Monday night at Doak Campbell Stadium in Tallahassee. Francois, again healthy after a rigorous rehab program, will be the starting QB for FSU and new head coach Willie Taggart, who decided that Taggart had done enough to win his job back from James Blackman, who moved into the role of QB after Francois' injury.
""When you watch the body of work in the short amount of time he's been out there running the offense, the offense is a lot more efficient,''' explained Taggart, who came to FSU from Oregon and is in his third head coaching job in three seasons (he arrived in Oregon a year ago from South Florida).
Francois says he is ready for a curtain call. ""It's going to mean the world to me,'' said the redshirt junior.
The expectation levels are down at FSU, with a mid-Top 20 ranking and well behind Clemson and Miami in pre-season predictions in the ACC.
***
THEHEIGHTS--
Could this be the year Boston College breaks the 8-win barrier? Well, more than a few people outside The Heights seem to think so. There's even chatter of a To 25 finish. What a thing.
BC coach Steve Addazio knows that the 8 win barrier is his waterloo if he wants to get a contract extension (he is signed through 2020, but after 4 7-6 seasons, and one 3-9 clunker BC athletic director Martin Jarmond wants to see tangible signs of progress.
We will find out about BC starting on Saturday when the Eagles host UMass (an easy winner over Duquesne in its opener).
The key question for BC is the health of QB Anthony Brown, who is coming off a knee injury which ended his season last November. If Brown is healthy and running back AJ Dillon and a veteran offensive line and a solid defense can all produce, BC could get to 8 wins.
The schedule is back loaded, which means that of BC's first 6 games (UMass, Holy Cross, at Wake Forest, Purdue, Temple, at NC State, the Eagles need to win at least 5.
***
The ACC is calling itself a conference of coaches. With good reason. Seven of the Top 25 active coaches in total wins come from the ACC. And the best conference? Well, the ACC says look at the record from a year ago, which gave the ACC a 13-3 edge against the SEC....Wake Forest opens its season tonight at Tulane, but the Deacons don't play another road game after that until an Oct. 20 encounter at FSU....Louisville's Jawon Pass makes his college debut as a start QB against Alabama on Sunday. Is Pass nervous? Of course.
""I think I'd be nervous no matter wo we play,'' said Pass who has the tough task of following Lamar Jackson as the Cardinal QB. "Just having that certain feeling in my stomach. I wouldn't change it if I could. It's a great opportunity for us as a team go out and get a win.''
Watch Out game of weekend: James Madison at NC State. James Madison has won 28 of its last 30 games and is coming off an appearance in the 2317 FCS national championship game. The Dukes are ranked No. 2 in the country in the FCS in pre-season rankings.[/membership]