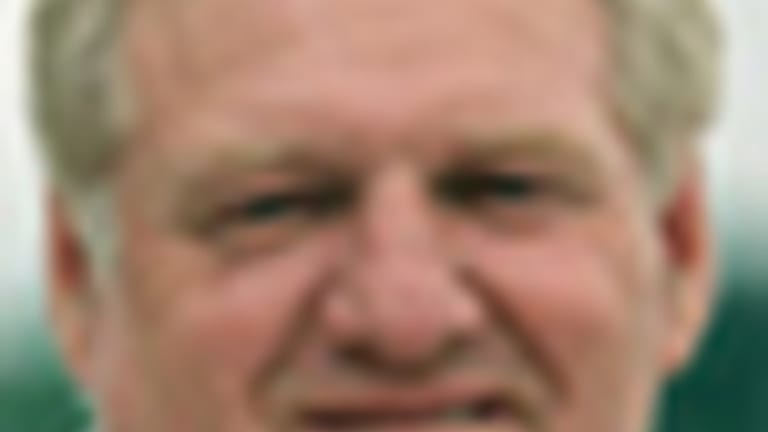 You could make a legitimate argument that NO team in college football was playing better at the end of last season than USC. After a 1-3 start, Coach Clay Helton's team was 1-3 and Helton's seat as the Trojans' coach was getting warmer.
And then.....freshman QB Sam Darnold found a starting job, his skill set and his confidence level. The Trojans did not lose again for the remainder of the season, ending their year with a wild 52-49 win over Penn State in the Rose Bowl. Darnold established himself as the QB of the present and future, entering this season as a prime Heisman contender.[membership level="0"] The rest of this article is available to subscribers only - to become a subscriber click here.[/membership] [membership]
The Trojans even had a 26-13 win over eventual Pac 12 champion Washington on their resume. What they didn't have is a spot in the Final Four--their 1-3 start couldn't offset their 8-0 regular season finish.
Darnold is back, Washington isn't on the schedule and there is talent and excitement everywhere. They also have a running back in Ronald Jones II who has star potential stitched into his uniform and a team built for the future.
So why not Final Four this time? Let's start with a schedule which has a speed bump in Texas and Washington State (on the road) in September, at Notre Dame in October and at Colorado in November. Lose one and the Final Four becomes remote, unless you win the Pac-12 championship game. That won't be easy since Washington (more about them in a few days) looks as good as the team that gave Alabama a tough time in the Peach Bowl semifinals last season.
A 10-2 record sounds about right for the Trojans, which puts them where they were a year ago, a little closer, but not quite at the summit.[/membership]