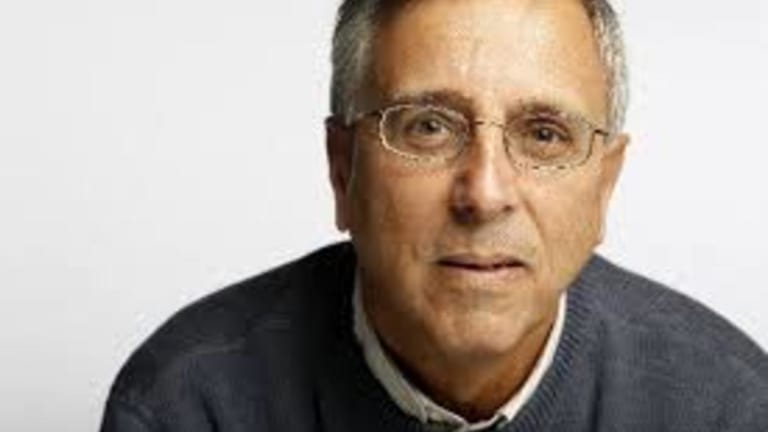 Notre Dame is now a playoff contender
Five questionsQ. Was James Franklin's explanation of his bizarre fourth down play call in the loss to Ohio State any…
Five questionsQ. Was James Franklin's explanation of his bizarre fourth down play call in the loss to Ohio State any…
Five questions
Q. Was James Franklin's explanation of his bizarre fourth down play call in the loss to Ohio State any better than the call itself?
The short answer is no. And the Penn State coach didn't help his reputation for being petulant by having to be restrained after the game when a fan in the record Beaver Stadium of 110,889 called him out as Franklin was leaving the field. Here's the deal: In a 27-26 game, after calling two timeouts and with the season on the line on fourth and five in the waning moments, you DO NOT take the ball out of QB Trace McSorley's hands. DO NOT. Maybe Franklin wasn't paying close enough attention but McSorley set a school record with 461 yards of total offense (175 of it rushing) and accounted for 94 percent of the Nittany Lions' offense. So why a zone read handoff to Miles Sanders? Good question. Unfortunately for Penn State's season there is no good answer.
Q. Which under-the-radar teams do we need to start taking more seriously after a full month of the season?
Start with Kentucky. The Wildcats are 5-0 for the first time since 2007 and 3-0 in SEC play for the first time since 1977 after beating South Carolina. Three games will define Kentucky's season now: At Texas A&M on Saturday, at Missouri and Georgia at home. Include Army is there as well. The Black Knights are 3-2 after routing previously-unbeaten Buffalo and own a win over 5-1 Hawaii. One loss was to 4-1 Duke, the other to Oklahoma in OT in Norman. Two more: 4-1 Syracuse, which gave Clemson all it could handle in a road loss, and 4-0 West Virginia, which continues to look like the biggest threat to Oklahoma in the Big 12.
Q. Is Washington now the Pac-12's only hope for a playoff team?
Not only do the Huskies continue to look like the class of the Pac-12 – 4-0 Colorado still has some proving to do – but the 21-16 opening-game loss to Auburn isn't a deal-breaker. After manhandling No. 20-ranked BYU, the Huskies can continue to build their case with Oregon, Colorado, Stanford and Washington State (a combined 16-3 at the moment) remaining. Here's the problem for Washington, though: If Ohio State, Notre Dame, Alabama/LSU/Georgia, Oklahoma/West Virginia and Clemson continue unbeaten the Huskies will be on the outside looking in.
Q. Are we now looking at a 12-0 season – and a playoff berth -- for Notre Dame?
After the surprisingly-easy 38-17 victory over Stanford, the Irish's biggest remaining test may very well be Saturday at Virginia Tech. Check the remaining schedule and try to find a loss for Brian Kelly's squad: Pittsburgh (2-3), Navy (2-2), Northwestern (1-3), Florida State (3-2), Syracuse (4-1) and USC (3-2). The Syracuse game is in South Bend. The USC game is at the Coliseum. But Pitt, Navy, Northwestern and Florida State will all be double-digit underdogs to Notre Dame. So Saturday looks to be the last big obstacle the Irish need to overcome on the way to 12-0. [membership level="0"] The rest of this article is available to subscribers only - to become a subscriber click here.[/membership] [membership]
Q. Which Power 5 first-year coach had the most forgettable September?
We're going to call this one a dead heat between Chip Kelly and Scott Frost. UCLA is 0-4 for the first time since 1971 and doesn't have many prospects for a win in Kelly's debut season. The Bruins are pretty bad on both sides of the ball. Mistake-prone Nebraska is 0-4 in Frost's return to his alma mater, and if not for the late scheduling addition of Bethune-Cookman would struggle to find a win (Illinois perhaps?). Honorable mention to Oregon State's Jonathan Smith, whose 1-4 Beavers are a defensive joke, and to Arkansas' Chad Morris, although the 1-4 Razorbacks (only victory so far against Eastern Illinois) showed some life in a loss at Texas A&M last Saturday.
On the rise
West Virginia (4-0)
A trio of tough late-season tests await – at Texas, TCU and at Oklahoma State – but the explosive Mountaineers have a chance to be unbeaten heading into their regular-season finale at home against Oklahoma.
Florida (4-1)
Gators have recovered nicely from that early loss to Kentucky with consecutive road wins against Tennessee and Mississippi State. Are they a threat to Georgia in the SEC East? No, but they're better – especially on defense.
Miami (4-1)
Hurricanes have not allowed that opening-game loss to LSU to impact their season, ripping off four straight wins with a favorable remaining schedule ahead. Defense came up big with three scores against UNC.
On the decline
Connecticut (1-4)
Imagine this: Huskies gave up 659 yards and 49 points in a loss to Cincinnati and actually LOWERED their defensive averages in both categories. This is bad defense at its worst.
Pittsburgh (2-3)
Is Pat Narduzzi's seat starting to warm? It's year five for him and he's 7-10 combined the past two seasons following Saturday's non-competitive 45-14 loss to UCF.
Mississippi State (3-2)
A season that started with so much promise for first-year coach Joe Moorhead, an offensive whiz, is reeling out of control following two losses in which the Bulldogs combined for 13 points. And Auburn, LSU and Alabama are still ahead.
Who's hot
Trace McSorley, QB, Penn State
Hard to play much better than he did in the 27-26 loss to Ohio State with a school-record 461 yards of total offense, 175 of it rushing. He accounted for 94 percent of the Nittany Lions' offense.
Kyler Murray, QB, Oklahoma
Forced to sit the first series because he was late to practice, Murray came off the bench to throw for 432 yards and six touchdowns while rushing for another score in a 66-33 rout of Baylor.
McKenzie Milton, QB, UCF
The junior passed for 328 yards and four TDs and ran for 51 and two more scores in the rout of Pittsburgh, giving him a combined 12 TDs (seven passing, five rushing) the past two games.
Who's not
Jake Bentley, QB, South Carolina
Three interceptions proved costly in a 24-10 loss at Kentucky – after he'd combined to throw just three in the first three games.
Chazz Surratt, QB, North Carolina
Back following his three-game suspension for selling school-issued sneakers, he was picked off three times – with two returned for touchdowns -- in a 47-10 loss to Miami. Tar Heels were guilty of six turnovers overall.
Darrell Henderson, RB, Memphis
So much for the hype. Thought he had just seven carries, the nation's leading rusher at 177.3 yards per game entering last week was held to 51 yards by a Tulane defense that came into the game allowing an average of 491.5 yards per game.
Playing it forward
The top games of the coming week
Texas (4-1) vs. Oklahoma (5-0) at the Cotton Bowl, noon, Fox
The Red River Rivalry is big again, with Oklahoma looking to firmly establish itself as the class of the Big 12. Longhorns have won four straight but this is their toughest test yet in an early schedule that has not been easy.
LSU (5-0) at Florida (4-1), 3:30, CBS
The start of a daunting four-game stretch for LSU, with Georgia, Mississippi State and Alabama – all at home – to follow. Tigers are the better team but Gators' defense has led a revival of sorts in Gainesville.
Notre Dame (5-0) at Virginia Tech (3-1), 8 p.m., ABC
Is this the Irish's last major obstacle to an unbeaten season? It sure looks that way. Hokies recovered from that embarrassing loss to ODU to win at nationally-ranked Duke last week. As Notre Dame is likely to learn, winning in Blacksburg is never easy.
Story Lines
1. That was a really bad look for Texas A&M coach Jimbo Fisher when he grabbed and shook the facemask of linebacker Tyrel Dodson during Saturday's 24-17 victory over Arkansas – despite Fisher's explanation and Dodson saying afterward that he was ok with it. Fisher said Dodson "was pushing and shoving" and trying to get into a fight and that he was trying to tell him to "shut your mouth." Fine, except the perception was of another out-of-control coach engaging in borderline abusive behavior. Aren't there ways to make the point without resorting to what Fisher did? Of course there are. But instead of apologizing for his actions, Fisher dug in and defended them.
2. Whatever Dwayne Haskins does for the rest of his college career he has earned a place in Ohio State football lore. He probably did that just by the fourth-quarter comeback at Michigan in relief of J.T. Barrett last year. But just in case the sophomore sealed his place in Buckeyes history by rallying Ohio State to a 27-26 road victory over Penn State on Saturday with two touchdown passes in the final 6:42 – the highlight being a 96-yard drive that ended with a TD toss with 2:03 to play. The Buckeyes had trailed by 12 before the largest crowd in Beaver Stadium history before Haskins' heroics.
Tom Luicci was the national college football and basketball writer for The Star-Ledger of Newark, N.J. from 1979-2014.[/membership]