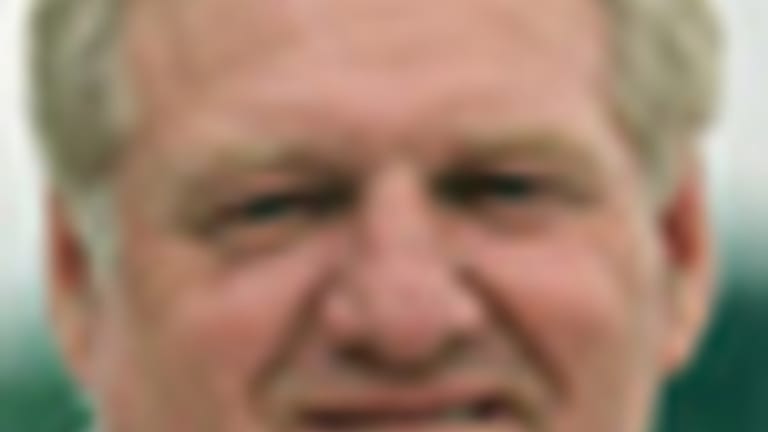 Pac 12 needs to become more a part of CFB world
(Now that we are finally into fall, a Jersey Guy offers his views on the always changing world of CFB) Thank heavens we…
(Now that we are finally into fall, a Jersey Guy offers his views on the always changing world of CFB)
Thank heavens we are finally into the conference portion of the college football season, so we can put an end to the constant speculation about the best conference in college football. It's all horse poop, because each conference has different parameters involving scheduling and different variables: Eight games, nine games. Easy non-conference schedule, tough non-conference schedule, round robin, unbalanced schedule. And spare me the made-for-television games such as Alabama-FSU, Ohio State-Oklahoma, USC-Texas. They are showcase games, generally played in the first few weeks of the season before anyone can judge who is good and who isn't.
A more reasonable comparison would be to simply pick the best team from each conference and leave it at that. Right now here's our choices from the Power 5 and a pair of wild cards from the Mountain West and American.
SEC--Alabama (there isn't a close second)
Pac-12--Washington (quietly)
Big 12--Oklahoma (shakily)
Big 10--Wisconsin (see Washington)
ACC-Clemson (watch out for Virginia Tech)
American--South Florida (untested)
MWC--San Diego State (might be best team in California, as well)
Having said that, let me briefly focus on the Pac-12, whose Late Night antics on Saturdays are superbly chronicled by our very own Pac-12 insider, Rankman.
As entertaining as the conference may be, if it wants to seriously be considered for any honors or awards, it needs to join the real (but not ideal) world of college football, it needs to stop scheduling games which end at 2:30 in the morning in the East (UCLA-Stanford). The Pac has so many late night games that most of the country doesn't find out who won until Monday--ridiculous in the cyber speed world we live in). In the cases of a few of its teams (Arizona, Arizona State) no one really cares, of course.
But the league goes about its business, with is own television deals--ask Rankmkan how he likes the Pac-12 network TV deal--on its own schedule. If it wants rankings and awards, it needs to do what the rest of college football has done. Sell its soul to TV and schedule games at 10:30 in the morning, rather than 10:30 at night.
The pity of it all is that the conference has some really good teams and characters. There isn't a better show right now than Washington and Washington State, who are a combined 8-0. How many people outside of Spokane, or Chino HIlls (TMG World Headquarters), know that?
If the Pac-12 wants serious Heisman contenders, or contenders to be taken seriously or its teams to get more respect, it needs to put them into the 1 pm to 11 pm Eastern time slots on Saturday for maximum exposure.
[membership level="0"] The rest of this article is available to subscribers only - to become a subscriber click here.[/membership] [membership] But the bottom line is that the Pac-12 must also close the deals at the end of the season, rather than at the start. For more than a decade, when it's become Showtime and a Pac-12 team is in the game that will bring an award to the conference, it has always come up short.
***
**Why is Jim Mora still coaching UCLA? And more specifically why is Tom Bradley still the Bruins defensive coordinator? The latest Bruin embarrassment was a 54-38 pounding given to them by Stanford with its back-up QB running the offense. The Bruins, as they were against Texas A&M and Memphis, were clueless, hapless and hopeless on defense. Mora's seat should be a little hotter than it was a few days ago and Bradley, who was rescued from the Penn State dumpster, needs to ease back into retirement.
**The SEC does many things right, but can't it come up with nicknames for its schools without having a repeat. This weekend we had SEC conference games between the Bulldogs and Dawgs (Miss State and Georgia) and Tigers and Tigers (Auburn vs. Missouri).
**Our vote for best commercial of the year is Hyundai doing an ad with a pair of commuters singing "Sweet Caroline' during rush hour. It works and it makes you feel good just watching it, more so, if you aren't in traffic.
**Want someone to boo at a college football game? Check out the guy in the red jacket standing on the field during time outs. Play doesn't resume until he walks off the field, which is when the television commercials are over. Come to think of it, wonder if he does get booed at Temple home games because in Philly they boo  everybody. 
**Let me start off by saying that A Jersey Guy thinks that ESPN's Rod Gilmore is one of the best college football analysts doing college football. But the Stanford grad working the game between his alma mater and UCLA on Saturday night was talking about the quarter system used by both schools, which set up a situation where classes were not starting at either school until this week. When asked about it by his broadcast partner Mark Jones, Gilmore said that the start of classes was a "disruption.''
Gilmore, of course, explained that it was merely a change in routine, but the concept of classes being a disruption to football players probably went over big at NCAA headquarters in Indianapolis.
**Even the NCAA has a sense of humor when it comes to Rutgers. The Scarlet Knights were just put on two-year probation for "failure to monitor the football program from 2011-2015. That is normally a very serious charge, bringing heavy sanctions and suspensions. But this time: received a "public reprimand and censure.'
Excuse me? Well, being a Jersey Guy let me explain. The Committee on Infractions knew that banning the Scarlet Knights from a bowl game was an oxymoron over the last few seasons. Rutgers hasn't been to a bowl game since 2014 and while the Scarlet Knights are above .500 in bowl games, there is little to suggest they will be bowl worthy any time soon. Keep them off television? Who, outside of a Wayne's World access cable network outside of Rutgers' grad Tom Luicci's home watches Rutgers football? Scholarship reduction. The program has been such a mess, the Scarlet Knights could add scholarship players and still lose. In fairness to Rutgers, the Scarlet Knights self imposed some penalties, which probably helped their cause.
So the NCAA did the smart move. It gave them a two-year public time-out session, telling them they were bad boys.[/membership]