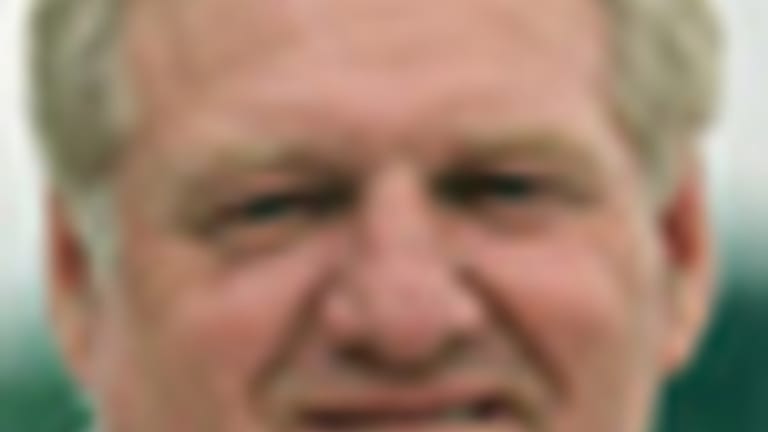 Silly season in CFB about to begin
Here's the question of the week from someone who follows college football on a casual basis for most of the year. He is…
Here's the question of the week from someone who follows college football on a casual basis for most of the year. He is a Notre Dame fan, so his interest in CFB is directly related to how the Irish are doing, which means he has become an avid fan this fall.
"Let me get this straight,'' says the ND guy. ""The coach at Florida is coach of the Year one year and wins the SEC East title for the two years he is at Florida and he gets fired in the middle of the season. Can you explain that?''
It is a logical question for the people who learned that Florida and Gator Coach Jim McElwain had mutually agreed to end their relationship on Sunday morning.[membership level="0"] The rest of this article is available to subscribers only - to become a subscriber click here.[/membership] [membership]
But unless you understand the culture in the Southeastern Conference and at the University of the Florida, which is very much a key component of the SEC, there is no logical answer.
You could say that Alabama and Georgia are unbeaten and leading their respect divisions in the SEC and that Florida is 3-4 and coming off losses to LSU and, most recently, a 41-7 loss to Georgia on Saturday.
You could throw in some off the field issues with the players, a mysterious report about death threats being made against McElwain and his family which Gator officials could not substantiate and you have a perfectly logical scenario for making a change in the middle of the season.
Add the new NCAA rule this season which opens a three-day window for early signing of football recruits (Dec. 20-22) and it becomes much more evident why Florida athletic director Scott Stricklin made the move this weekend.
The bottom line at Florida and in the SEC is that winning matters and if you don't, you are vulnerable to the conditions which exist or you create.
Making the move now, rather than at the end of the season?
That's less easily explainable, other than to say that Florida insiders said it was simply time for McElwain to leave. The chemistry, karma just wasn't right.
Since recruiting is the life blood of college football, in a perfect world, Stricklin wants his new coach in place (or at least named) by Dec. 1, when the recruiting season re-opens.
But that creates a dilemma since the next Gator coach presumably has a job at a Power 5 conference school or in the NFL, which can and will be disruptive to the coaches and teams involved.
All of this is going to create a firestorm of rumors, reports, denials and no comments for the next several weeks.
Welcome to the Silly Season of College football, which in the social media world we now live in means a cottage industry for rumors, most of them which will be totally false.
Already there are reports putting Mississippi State coach Dan Mullin, UCF coach Scott Frost and Iowa State coach Matt Campbell as prime contenders for the Gator job, which is logical because Florida is one of the top three or four coaching jobs in college football.
What makes it even crazier is that cost is not an issue. With McElwain's departure, Florida is now dealing with a payout on his contract (somewhere between 0 and 12 million dollars), is still dealing with some of former coach Will Muschamp's salary (Muschamp is now the coach at South Carolina), the salary for the new coach as well as the buyout clause for a coach who leaves their job to go to Florida.
That's a lot of Benajmins, but in the billion dollar world of SEC football, it merely requires a booster to write a check.
And this is just the beginning of the circus.
A decision on Butch Jones' fate at Tennessee could be settled by the end of the week. Volunteer fans are threatening a boycott of Saturday's game with Southern Mississippi if Jones is still the Volunteer coach at kickoff.
There is also widescale speculation about the future of Mike Riley at Nebraska, Jim Mora at UCLA, Kevin Sumlin at Texas A&M and Larry Fedora at North Carolina. Oregon State already is well into the process of searching for a new coach since Gary Andersen resigned earlier this month.
The domino effect of these moves could be and generally is staggering in terms of stability in college football, as well as the money that is spent in new salaries, settlements and buyout causes.
So please enjoy the games that remain in the 2017 college football season, but the ""other"" season is just beginning. [/membership]