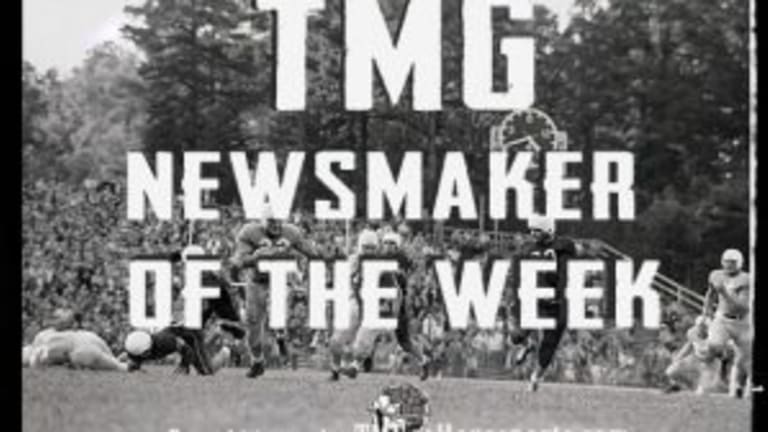 TMG Newsmaker of The Week: Chase Young
Ohio State's defensive end Chase Young is a long shot to win the Heisman, but he will be a factor.
Chase Young won't win the Heisman Trophy.
There we've said it.
And the odds are in our favor.
The Heisman has been a quarterback award for the majority of the past 25 years--or a running back. Not since Michigan DB Charles Woodson won the award in 1997 has any player who had significant defensive playing time won--and he was the first and only player to break through the QB/RB offensive wall.
Having said that, Young, Ohio State's 6-foot-5 inch 265 pound defensive end, is a prime reason why the Buckeyes are 8-0, very much in contention for the Final Four.
His latest exploits came in OSU's 38-7 romp over Wisconsin on Saturday. All Young did was record 4 sacks, raising his total for the season to 13.5, which puts him in range of former Arizona State linebacker Terell Suggs national seasonal record of 24.
Young's biggest obstacle to the Heisman may be his own teammates, because OSU QB Justin Fields and RB J.K Dobbins are also having Heisman grabbing attention seasons.
Young can grab some more headlines with big time games against Penn State and Michigan, which will prime time television attractions in the next few weeks.
""He's probably the most dominant player in college football right now,''' said Ohio State coach Ryan Day.
""I'm going to just keep doing what I'm doing,'' said Young, which on Saturday was good enough to earn him our TMG Newsmaker of the Week award.