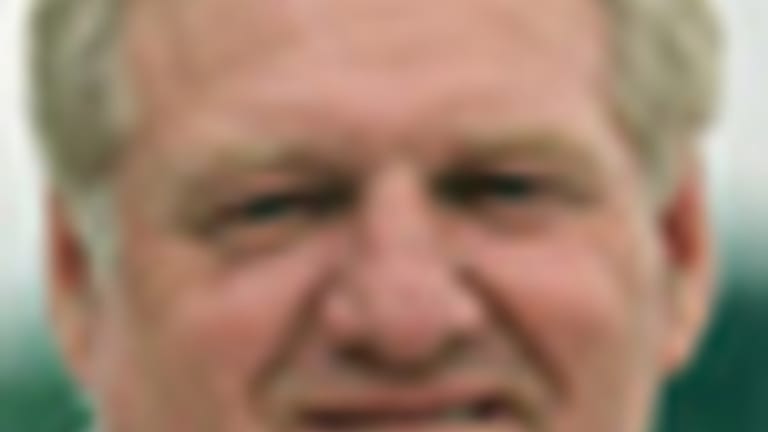 Villanova wins East and heads to the Southwest and Final Four
BOSTON--They were the No. 1 team in the country for a good portion of the regular season and they handled that just fine…
BOSTON--They were the No. 1 team in the country for a good portion of the regular season and they handled that just fine.
For a few weeks in early March, they sat comfortably in place as the No. 2 seed in the Big East tournament and they handled that just fine, putting together a week of high octane basketball which earned them a conference championship.
For the first few days in the NCAA tournament they were the No. 2 overall seed in the 68 team field, behind Virginia, and they were fine with simply being No. 1 in the East Regional. But then Virginia did what no No. 1 seed had ever done, lost to No. 16 seed UMBC making Villanova the top seeded team remaining in the tournament.
Those are just a few of the faces that the Villanova basketball team has shown the world of college basketball this season, but now Coach Jay Wright's Wildcats are more than ready for a new role--that of national champion for the second time in three seasons.
That goal became much more realistic on Sunday afternoon as Nova emerged with a 71-59 victory over Texas Tech in the NCAA East Regional finals at the TD Garden.
Next up for the Cats, who elevated their record to 34-4, is a Final Four meeting in San Antonio on Saturday afternoon against Midwest champ Kansas.
Just as they were in their opening rounds in Pittsburgh with wins over Radford and Alabama, the Wildcats were good when they had to be good this weekend in Boston. When they had to make three-point shots, they made them. When they had to make foul shots they made them. When they had to grab rebounds, they grabbed them. When they had to play defense, they played defense.
The Wildcats are not a one-hit or one season wonder. They won the national championship two seasons ago, but in the last four seasons they have won 134 games, which is the most victories in a four-year span in Division 1 history.
What Texas Tech, which finished a marvelous 27-10 season, couldn't overcome on Saturday was a combination of foul shots, rebounding and defense. Greatly bothered by Tech's tenacious, clawing defense, Nova was a season low 33.3 percent (19 of 57) in its field goal percentage, but countered that by making 29 of 35 foul shots many of them down the stretch when Texas, which trailed by as many as 15 points in the second half, closed the gap to 5 with 4:13 left. The Wildcats also dominated the boards, piling up a 51 to 33 advantage over the Red Raiders.
Those numbers still aren't enough to produce an accurate portrait of what Villanova basketball has been about this season and in the past several seasons.
When the Wildcats, as do most winning teams, talk about the "team'' concept of basketball, Nova isn't kidding. Against Texas Tech, four of the 5 Wildcats were in double figures and a fifth player Donte DiVincenzo was arguably the best sixth man in college basketball this season.
""You think it's their three-point shooting,'' said Texas Tech coach Chris Beard. ""But their small ball their athleticism, but by far, their identity is their toughness. It's one of the toughest games we played this year.''
The Wildcats weren't about to dispute that assessment, but there was also the cohesive factor which made the overall parts work. ""Our togetherness,'' said Jalen Brunson, who led the double figure assault with 15 points, while contributing six rebounds, with four assists and two steals. ""You can see how together we are. Every Villlanova team I've been on has been like that, but every time you get to do this, it's special. Every time we take that court together it's special and I just love being part of this team and this program means the world to me.''
Wright, who has guided Villanova for 17 seasons, says it as much a program as a team. ""It's really the make up of the players,'' said Wright. ""We've been here 17 years. We do the same things. It's the character of these guys. They don't judge themselves whether their shots are going in or whether they look pretty. It's how they play for each other.''
The Wildcats triumphs this weekend came with bumps and bruises because beating a pair of Big 12 blue collar teams such as West Virginia and Texas Tech is not done with finesse basketball. Villanova had to grind through 80 minutes of hand-to-hand combat basketball with as much toughness as finesse.
Now the college basketball season is down to four teams, with Michigan and this tournament's Cinderella team Loyola (Chicago) in the other semifinal game in San Antonio.
Each team will have its own story line, it's own formula for success, inluding Villanova, which now sees the ultimate goal of being No. 1--after the last game is played--is within their grasp.
And until someone takes it away from them, it would be foolish to argue that they won't achieve their final goal.