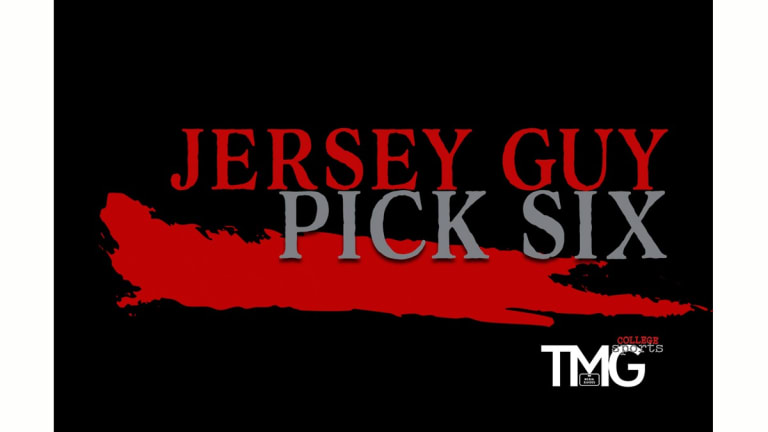 Week 1: Oregon In An "Upset?"
Another season, hopefully another climb above the .500 mark in our predictions.
So let's get it on.
The Games
Mississippi at Memphis O/U 68
Virginia at Pitt O/U 47
Oregon vs. Auburn, -3.5
Houston at Oklahoma O/U 82
Rice at Army O/U 48
UMass at Rutgers, -11
The Picks
Mississippi at Memphis
Ole Miss needs to win the game to get season started properly, Memphis is looking for Group of 5 prestige and could go 12-0 with a win.
Take the Under.
Ole Miss 31, Memphis 24
Virginia at Pitt
Virginia is picked as possible ACC Coastal winner, Pitt is the defending champ in the division, but lost a lot of talent.
Don't trust Virginia. Don' trust Pitt.
Taking the Over.
Pitt 28, Virginia 21
Oregon vs Auburn (Arlington, Texas)
Oregon needs to win the game to maintain the honor of the Pac-12. Auburn needs to win it to prove that even SEC West non-contenders can beat the best of the Pac-12.
Taking a chance. Going with Oregon to win outright.
Oregon 21, Auburn 17
Houston at Oklahoma
Another season, another Heisman contending QB for the Sooners. New coach at Houston, who knows how to score.
Still 82 points is TOO many.
Oklahoma 38, Houston 30
Rice at Army
Army won 10 games a year ago, Rice lost 10 of its games (actually 11) by double digits last season. Still Army likes to run, which uses up the clock.
Take the Under.
Army 31, Rice 14
UMass at Rutgers
UMass remains on life support as an independent, Rutgers remains Big Ten road kill. This is a chance for RU to show some life.
Rutgers 27, UMass 13
Season Record: 0-0