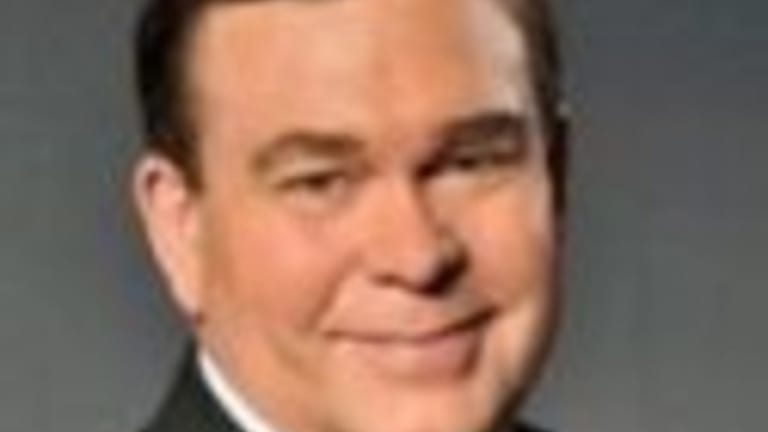 Cloud of uncertainty starting to lift at Ole Miss
OXFORD, Miss.—To understand the optimism of the present, you first have to understand Matt Luke's past: **--He grew up…
OXFORD, Miss.—To understand the optimism of the present, you first have to understand Matt Luke's past: **--He grew up…
OXFORD, Miss.—To understand the optimism of the present, you first have to understand Matt Luke's past:
**--He grew up in Gulfport, the second largest city in Mississippi. His father, Tommy, played defensive back at Ole Miss in the 60s. His brother, Tom, was a quarterback for the Rebels (1989-91). So he fell in love with Oxford, Miss., at an early age.
**--He was a standout player at Gulfport High School but scholarships to Ole Miss in 1995 were limited to just 13 (instead of 25) due to NCAA sanctions. Ole Miss was hammered by the NCAA with a two-year bowl ban and two years of restricted scholarships. The future of the program did not look bright. Still, Luke turned down scholarship offers from other schools to walk on at Ole Miss. He started 33 games at center and was named team captain in 1998.
**--In a playing and coaching career that now spans 24 years, he has spent 16 of them in Oxford. And he never made it a secret that his dream job was to someday be the head coach of the Rebels.
"You always dream of getting this job but you never dream that it would happen this way," said Luke, as we sat in his office earlier this spring.
[membership level="0"] The rest of this article is available to subscribers only - to become a subscriber click here.[/membership] [membership]
As a player, Matt Luke helped Ole Miss navigate through troubled waters. Now he is doing it again as a coach.
On July 20, 2017 the Ole Miss football program received what looked like a fatal blow when head coach Hugh Freeze, who took the team to a pair of New Year's Six bowls and delivered back-to-back wins over Alabama, was forced to resign. After exploring Freeze's phone records the school found he had used a university-issued cell phone to call escort services.
Luke, who had been back at Ole Miss since 2012 as co-offensive coordinator and offensive line coach, was installed as the interim head coach by AD Ross Bjork.
His job? Simple. Hold a shell-shocked football team together through what was sure to be a difficult season. The Rebels had already self-imposed a bowl ban in 2017 as a response to a multi-year NCAA investigation. Luke had to give the players a reason to keep going.
"Matt's love of this place made him the right choice," said Bjork. "We needed someone to pull this team together at a very difficult time."
Suddenly, at the age of 40, Matt Luke had a 12-game audition for the job he had always wanted.
"What had happened was either going to drive us apart or bring us closer together," said Luke. "My job was to try to get us to play for each other. And as the season went on that is what happened."
Come August Luke and the Ole Miss players were saying all the right things. But many pundits (this one included) predicted that when things got tough and the losses began to mount, the team would likely crumble.
There were three key moments when it appeared the Ole Miss season was going off the rails:
The first came on Oct. 7 at Auburn. The Rebels had been pounded by Alabama (66-3) the week before and then missed their wakeup call at Jordan-Hare Stadium, falling behind 35-3 at halftime. But Ole Miss didn't quit. They stiffened in the second half, holding Auburn to three field goals in a semi-respectable 44-23 loss.
Two weeks later against LSU starting quarterback Shea Patterson was lost for the season with a knee injury. Patterson, who was leading the SEC in passing at the time, was replaced by Jordan Ta'amu, an unknown junior college transfer.
The following week at home against Arkansas, the Rebels had a 31-7 lead early in the second quarter. But the Razorbacks stormed all the way back and won 38-37 on a field goal with only four seconds remaining.
Ole Miss was 3-5 with four games left.
"That was the gut check," said Luke said of the Arkansas loss.
The following week at Kentucky the Wildcats were favored after beating Tennessee the week before. But Ole Miss would not wilt on the road, getting a touchdown pass from Ta'amu to D.K. Metcalf with only five seconds left to win 37-34.
"That told me a lot about our guys for us to go on the road and beat Kentucky," Luke said. "Because everybody thought we were going to collapse."
After an easy win over Louisiana-Lafayette and a tough loss to Texas A&M (31-24), the Rebels needed a win over Mississippi State in the Egg Bowl to finish at 6-6. Ole Miss turned five Mississippi State turnovers into points and the Bulldogs lost quarterback Nick Fitzgerald to an ankle injury. Ole Miss won 31-28 and the joy, said Luke, was indescribable.
"It was a game with everything on the line," said Luke. "We wanted it for the seniors, because this was one of the most successful classes in Ole Miss history. We had come so far since July. It was validation for everything we had been trying to do."
The Egg Bowl was on Thanksgiving night. On Sunday in front of the Ole Miss team, Bjork announced that Luke would become the full-time head coach. It was an emotional scene.
https://www.youtube.com/watch?v=b4Vr1D-agKQ
On Dec. 1, the NCAA announced its sanctions against Ole Miss, which included an additional bowl ban for 2018. The school is currently appealing that ruling and a final decision could come soon.
Still Luke and his staff used the momentum from the 3-1 finish to sign a respectable recruiting class which included one of the nation's top quarterbacks in Matt Corral.
"It (the signing class) was a signal that said 'Hey, maybe these guys aren't going away. Maybe they are going to come through this,'" said Luke.
The early commitments for 2019 have Ole Miss among the best classes in the country. There is certainly a long way to go until the early signing period in December, but now, for the first time in a long time, Ole Miss can recruit without the cloud of an NCAA investigation hanging over its head.
"There is no uncertainty, no fear of the unknown," said Luke. "It makes a difference."
As for the 2018 team, the offense again looks good with Ta'amu returning with one of the best—if not the best—wide receiver groups in the country. A.J. Brown (75 catches, 1,252 yards last season) may be the best receiver in college football.
In the five games he started at the end of the 2017 season, Ta'amu threw for 1,847 yards. This season he will be a star in the SEC.
"We knew he had a good arm but I don't think anybody in the building knew what he was really capable of until he got out there," Luke said of Ta'amu.
Ole Miss has to replace a 1,000-yard rusher in Jordan Wilkins and must get better on the defensive side of the ball despite losing two NFL draft choices in ends Marquis Haynes and Breeland Speaks.
It has been a tumultuous time since Freeze's shocking departure last July but now Luke feels a much-needed calm in the Ole Miss program.
"I found that being yourself is the key," said Luke. "There is more than one way to do it right."
[/membership]