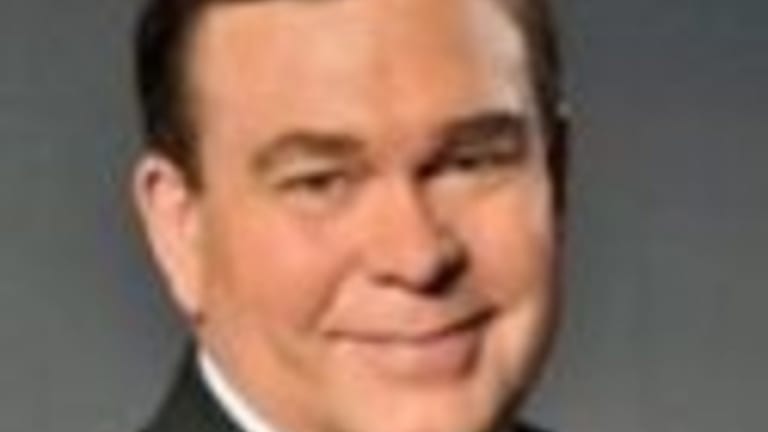 Kentucky's start a testament to Patience, Commitment
In the early minutes after Kentucky's 28-7 upset over No. 14 Mississippi State Saturday night, Coach Mark Stoops stood…
In the early minutes after Kentucky's 28-7 upset over No. 14 Mississippi State Saturday night, Coach Mark Stoops stood next to Josh Allen while the linebacker was being interviewed for television. Allen, every bit of 6-5, 260 pounds, had his armed draped around the shoulder of his much smaller head coach. It was a sweet moment.
You could see the entire 5 ½ year journey in the smile of Mark Stoops.
"Incredible feeling," Stoops said as we talked by phone on Tuesday. "So proud of our guys. They earned it."
It was the kind of football moment that Stoops told anybody who would listen was absolutely possible when he took over as Kentucky head coach in 2013. He didn't understate the challenge, which was considerable. But he did preach two words: Patience and commitment.
[membership level="0"] The rest of this article is available to subscribers only - to become a subscriber click here.[/membership] [membership]
"I told everybody that this was not going to be a short-term fix because if you tried to take short cuts it wouldn't last," Stoops said. "It had to be built the right way. It was going to take time."
Today, Kentucky is 4-0 for the first time since 2008 and 2-0 in the SEC for the first time since 1977, when the Wildcats went 10-1. They are ranked (No. 17 in Media and Coaches polls) for the first time since Nov. 11, 2007.
The Wildcats have not only beaten Florida and Mississippi State this season, they did it the old-fashioned way. Kentucky just lined up and just dominated their opponents on the line of scrimmage. Kentucky was simply the better team.
"You could come out here and play fast and just try to trick people," said Stoops, who was Florida State's defensive coordinator before he came to Kentucky. "That is just not going to work very long."
The moment Kentucky enjoyed last Saturday was one that some feared had passed Kentucky by last season when the Wildcats literally gave away a game to Florida, extending their 31-game losing streak to the Gators. It was a bitter, gut-wrenching loss at home and some wondered if Stoops and his program could ever recover and move forward.
They did. Kentucky's didn't just recover, it got better. The Wildcats didn't just knock on opportunity's door this season, they kicked the sucker in.
"We're knocking the dang doors down one at a time," Stoops told reporters after Saturday's game. "So we're going to knock a door down every seven days is what we're trying to do."
Candidly, such a moment didn't seem possible after Stoops's first three seasons at Kentucky (2013-2015) when the Wildcats went 0-8, 2-6, and 2-6 in SEC play, 12-24 overall, with no bowl trips.
In the current climate, 90 percent of the Power Five programs in America would have let Stoops go and moved on just to calm down the fan base.
But athletics director Mitch Barnhart (no relation to this writer), took a different approach.
"We live in a microwave society where everybody wants a quick fix," said Barnhart. "But some things—and this job is one of them—have to slow cook."
But part of being patient included the willingness to invest in the sport of football at a place that is world famous for basketball. Specifically:
**--Kentucky spent $120 million renovating the old gray lady, Commonwealth Stadium, into a college football palace for fans. It has now been re-branded as Kroger Field, as the grocery store chain paid over $22 million for the naming rights.
"It's not the biggest stadium in the conference but it's one of the classiest," said Barnhart.
**--Kentucky spent another $45 million for the Joe Craft Football Training complex, a state-of-the-art one-stop facility where players eat, work out, study, and relax away from the game. The weight-training and practice fields have to be seen to be believed. Every school that is building one of these facilities has made it a point to see Kentucky's before putting a shovel in the dirt.
"We have had just about every school in the country to come by and see our building," said Barnhart. "We are very proud of it. We had to build those things to show our commitment to football and we feel like Mark can recruit to those things."
**--Despite a 2-10 record (0-8) in his first season (2013), Stoops received a one-year contract extension from Barnhart.
"It was clear to me that, given enough time and support, Mark was going to be successful," said Barnhart. "Those kinds of decisions are not always popular but it was the right thing to do."
Stoops's most recent contract extension is through 2022 and will pay him in the neighborhood of $5 million at the end of the deal. It is loaded with incentives.
Stoops was also given the budget to hire and retain quality assistant coaches. Offensive coordinator Eddie Gran, in his third season at Kentucky, has made a tremendous difference in the Wildcats' attack. Gran is currently working on a three-year contract that will pay him an average of $875,000 over the life of the deal. Collectively, Kentucky spends over $4 million on assistant coaches, which is among the Top 25 in the country.
Now all of this is fine, but ultimately it comes down to players and getting enough of them to come to Lexington and share Stoops's vision. Kentucky primarily recruits within a six-hour radius of Lexington with an emphasis in Ohio (Stoops is from Youngstown), Georgia, and Florida (Stoops was the DC at Florida State). The current Kentucky roster has 27 players from Kentucky, 27 from Ohio, 19 from Florida and 11 from Georgia.
After putting together six recruiting classes in Lexington, Stoops now has a good collection of SEC difference makers:
**--Running back Benny Snell, Jr. (Westerville, Ohio) is starting to pop up on some Heisman Trophy lists. He leads the SEC in rushing (135 ypg). Less than halfway through his junior season he is the school's all-time leader in touchdowns scored with 39. In fact, Kentucky has started a Heisman website for Snell.
**--There is not a better pass rusher in the SEC than Josh Allen (Montclair, N.J.). Saturday night Mississippi State's entire offense was built around containing Allen.
**--C.J. Conrad (LaGrange, Ohio) is one of the best tight ends in the SEC.
**--Everybody in the country wanted sophomore receiver Lynn Bowden (Youngstown, Ohio), who was a freshman All-SEC pick last season.
**--Senior safety Mike Edwards (Cincinnati, Ohio) was a preseason All-SEC pick and has started 35 consecutive games.
The point? Gene Chizik, my colleague at the SEC Network, recently talked to a friend who had been to Kentucky's practice.
"Kentucky has some dudes," the friend told Chizik.
Yes they do. And these dudes are going to enjoy this run as long as it lasts.
But here is the reality check. Kentucky is a slight two-point favorite for Saturday night's game with South Carolina (7:30 p.m., SEC Network), which has lost four straight to the Wildcats. After that there are trips to Texas A&M on Oct. 6 and Missouri on Oct. 27. No. 2 Georgia comes to Lexington on Nov. 3. In short, there is a lot of work to do.
To put it more bluntly: This wonderful start for Kentucky and all these great feelings are not going to matter if the Wildcats don't finish.
"Totally," said Stoops. "But our guys know that. They know how tough it is to win."
And this, at the end of the day, is the thing that makes Stoops most proud. From the most difficult days until now, every year the program has moved forward and now has a chance to play in its third straight bowl game. Yes, sometimes they have been baby steps. But never a step backwards.
"There is a steadiness in the way that he's gone about the work," said Barnhart. "He's stuck with his plan, even when things didn't go well early. Mark has stayed the course."
[/membership]