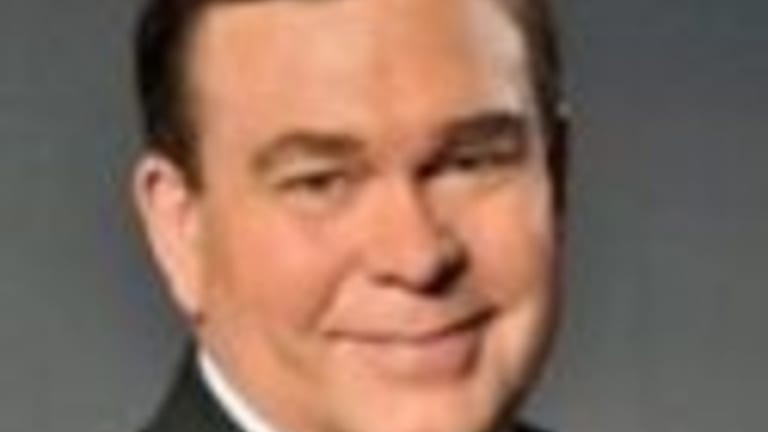 McElwain is out: How did it happen so fast?
I've been doing this a long time and I feel comfortable in saying this: Never have I seen a coaching situation unravel…
I've been doing this a long time and I feel comfortable in saying this: Never have I seen a coaching situation unravel as quickly as that of Jim McElwain at the University of Florida.
On Monday morning McElwain, who took Florida to the SEC championship game in each of his first two seasons as the head Gator, was simply having a disappointing season at 3-3. The Gator fans were not happy with the dreadful offense, which has not gotten better in three years. Count the four years of Will Muschamp and it's seven years of bad offense at the school where Steve Spurrier used to coach.
Okay. The fans were not happy. But after two straight trips to Atlanta in 2015 and 2016 I just didn't see a path where Florida would fire the guy.
But that was Monday.
By the time the sun was setting in Jacksonville on Saturday, and Florida was losing to Georgia 42-7, there was little doubt that McElwain was going to be fired in the next 24 hours.
Now reports have McElwain out before the end of his third season.
Crazy. Just crazy.
So how did this thing come apart so quickly? [membership level="0"] The rest of this article is available to subscribers only - to become a subscriber click here.[/membership] [membership]
It all began to unravel for McElwain during Monday's regular press conference when he said that death threats had come his way and the way of his family. When asked to give details by his employer, no details were forthcoming, according to a statement released by the university.
That statement basically said that McElwain's superiors asked for more information in order to do their due diligence. The fact that the university felt that it had to say that McElwain was uncooperative made it pretty clear that there was a rift of some kind between the head coach and the administration.
I knew there was some tension there based on previous interviews when McElwain was outspoken about the athletic facilities at Florida when compared to some of its competitors. That a Florida coach would say that sort of thing publicly is unusual. Florida has always been pretty tight ship.
I arrived on Tuesday to speak to the Gainesville (Fla.) Quarterback Club and, in some private conversations, was met with some surprising harsh words about the Florida head coach. Yes, they were upset that McElwain, who came to Florida as an offensive guru, had, in their minds, done very little to fix the problem. But the announcement about the death threats--which were never substantiated in their minds--was the last straw.
"It is time for this guy to go," one man said. "It ain't working."
I spent a good chunk of time in Gainesville on Wednesday. I sat with McElwain in his office and he simply said that he regretted letting the episode--or whatever you want to call it--get into his head and thus come out of his mouth. He insisted his motives were to protect his players.
And by the time I headed to Jacksonville on Thursday I thought, for the first time, that McElwain could actually be relieved of his duties.
When the game was over on Saturday I stood in McElwain's press conference and heard a man who sounded resigned to the fact that this chapter of this coaching life was coming to a close.
"We haven't been good on offense. I get it," he said as 13 of the first 15 questions asked in the presser dealt with his job security. "And I take full responsibility for all of it."
Now the way McElwain handled the entire death threat episode was wrong and was really an unforced error on his part. I have no idea why he went there. But I do know that when your employer comes to you and demands that you come clean, you do it and apologize and hope for the best.
And I still believe that if McElwain was 7-0 and scoring a bunch of points then there would have been a way to pull this thing out of the ditch. But the world has changed and the Florida people at Saturday's game could see the Georgia program under Kirby Smart growing up and getting powerful before their very eyes.
Today Georgia is ranked No. 2 and is the dominant program in the SEC East. Florida used to be that. Florida used to have a roster stocked with pro talent. Florida used to be one of the nation's leaders in scoring. Football used to be really fun at Florida. Now it's not.
Still, it is not a good look for a coach to win two straight SEC East championships and then be shown the door before the third year is complete. That's why we feel confident that this is more than just wins and losses and style points. There is a communications problem between the two sides and the side that is in charge has decided to make a change before things get even worse. That, of course, is the right of the employer.
Who does Florida hire? There's only one name on my list.
Dan Mullen takes quarterbacks nobody has ever heard of (Dak Prescott, Nick Fitzgerald) and makes them into all-star players. He takes quarterbacks who are talented and turns them into great players (Tim Tebow, Alex Smith). Mississippi State was ranked No. 1 for five weeks in 2014. The Bulldogs (6-2, 3-2) will be going their eighth straight bowl this season.
They key to today's game is the line of scrimmage and identifying and developing quarterbacks. It remains the biggest failure of McElwain's time at Florida.
I understand why Florida did what they had to do. But it just doesn't look good. [/membership]