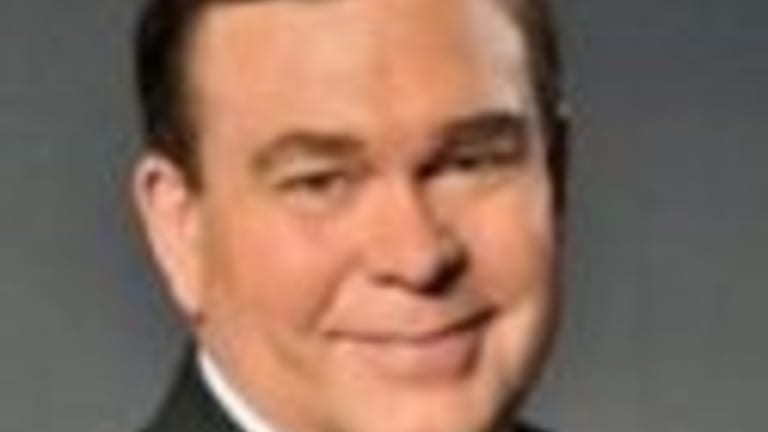 My visit with the Head Ball Coach
Gainesville, Fla.—Steve Spurrier accomplished a lot in his 12 seasons as head coach at the University of Florida…
Gainesville, Fla.—Steve Spurrier accomplished a lot in his 12 seasons as head coach at the University of Florida (1990-2001):
**--Before Spurrier came back to his alma mater, Florida had never won 10 games in a season. He won 10 games in nine of the 12 years he was the head Gator.
**--Before Spurrier arrived, Florida had never won an SEC championship. Spurrier's teams won six and had one taken away (1990) due to sins of the previous coaching staff. From 1993-96 Florida won four straight conference titles.
**--Florida had never won a national championship or even played for one before Spurrier. The Gators lost to Nebraska for the national title in 1995 and then beat Florida State to win it all in 1996.
But as someone who has known Spurrier since he was the offensive coordinator at Duke in 1980, I believe one of his most overlooked achievements is this: Spurrier completely flipped the psychology of the Georgia-Florida game in Jacksonville.
[membership level="0"] The rest of this article is available to subscribers only - to become a subscriber click here.[/membership] [membership]
In 25 years under Vince Dooley (1964-1988), Georgia owned Florida going 17-7-1. Rookie Georgia coach Ray Goff won in 1989. And many times Florida had the superior team but Georgia, as it did a lot under Dooley, would find ways to win.
So by the time Spurrier took over, the powers that be were convinced the Gators could not win in Jacksonville, where the game has been played since 1933. Spurrier didn't buy it. I stopped in Gainesville this week to spend some time with the Head Ball Coach in his office.
"Bill Carr (the Florida AD) came down to my office and said we were going to have to move the game out of Jacksonville," said Spurrier now an ambassador for the UF athletic department. "That didn't make any sense to me. The game is only an hour away from our campus. The name the stadium was the Gator Bowl. Georgia had to fly down here. It (the winner of the game) had nothing to do with where the game was played."
Spurrier, as usual, was right. He went 11-1 against Georgia in 12 trips to Jacksonville. And the momentum continued after he left. In the 27 Georgia-Florida games since Spurrier arrived in 1990, the Gators are 21-6. They have won three straight over Georgia going into Saturday's renewal of the rivalry.
Florida (3-3, 3-2 SEC) is struggling this season while Georgia (7-0, 4-0) is undefeated and in the hunt for a spot in the playoffs. If Florida can pull off the upset (Georgia is favored by 14 ½) the Gators can still win the SEC East.
All I know is that this is my 34th Georgia-Florida game and I've seen the underdog win a bunch of times. Does Florida salvage its season with an upset? Stay tuned.
CLEMSON ON UPSET ALERT?
The last time we saw Clemson quarterback Kelly Bryant he was being peeled off the floor of the Carrier Dome after suffering a concussion. The good news is that Bryant has successfully completed Clemson's concussion protocol and that part of him will be ready to go against Georgia Tech (4-2, 3-1).
The not-so-good news is that Bryant, by his own admission, still has a bad ankle, which limited his ability to escape from the Syracuse rush.
Georgia Tech's two losses have come in double overtime to Tennessee (42-41) and on a late touchdown pass by Miami (25-24). Paul Johnson's team, which throws only 8.8 times per game, is the best triple option team in college football. And holding on to the ball (Georgia Tech leads the nation in time of possession at just under 36 minutes per game) is the best way to subdue a crowd like the one the Yellow Jackets will see at Death Valley.
Two key stats: Clemson and Georgia Tech have split their last 12 meetings. Since 2011, Clemson is 10-0 in games after a loss.
CAN TEXAS A&M CONTAIN NICK FITZGERALD?
Texas A&M had one of the nation's worst run defenses a year ago. This is season it's been better but the reality is that in its past two games the Aggies have given up 232 rushing yards to Alabama and 236 rushing yards to Florida.
Which begs the question: How are the Aggies going to contain quarterback Nick Fitzgerald and a Mississippi State offense that is averaging 264 yard per game on the ground?
Mississippi State has two rushers in the SEC's Top 10 with Fitzgerald (6.9 yards per carry) and running back Aeris Williams, the league's No. 6 rusher (84.86 ypg).
EXTRA POINTS
**--If Tennessee (3-4, 0-4), didn't already have enough problems, the Volunteers will be going to Kentucky (5-2, 2-2) without their best player, running back John Kelly. Kelly was cited for marijuana possession on Tuesday and has been suspended for the game. Tennessee has won 31 of 32 of its last games against the Wildcats.
**--South Carolina (5-2, 3-2) had last week off and hosts a Vanderbilt team (3-4, 0-4) that is clearly running out of steam. The Gamecocks are still in the hunt for the SEC East title if they can run the table and Kentucky loses one more conference game. After Vandy, South Carolina still has SEC games remaining at Georgia (Nov. 4) and at home against Florida (Nov. 11).
**--Mercifully for the rest of the conference No. 1 Alabama (8-0, 5-0) is off this week. But it's worth noting that the first College Football Playoff rankings will be released on Tuesday. Alabama will surely be No. 1. If No. 2 Penn State beats Ohio State and No. 3 Georgia beats Florida, and No. 4 TCU wins at Iowa State, the rankings of positions 2, 3, 4, 5 and 6 are going to be really interesting.
**--This game just might be brutal. The bottom two teams in the SEC West, Ole Miss (3-4, 1-3) and Arkansas (2-5, 0-4) meet on Saturday in Oxford. The Rebels have lost quarterback Shea Patterson (knee) for the season. Arkansas has now lost seven straight games to Power Five teams.
And the game starts at 11 a.m. local time. Ugh.
[/membership]