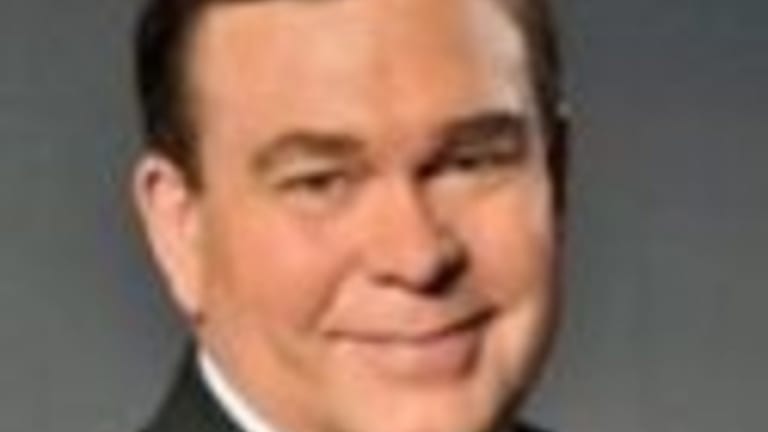 The Stage is set for the best Saturday in SEC football history
What we learned about SEC football in Week 9:1—The stage is set for one of the best Saturdays in SEC football history:…
What we learned about SEC football in Week 9:1—The stage is set for one of the best Saturdays in SEC football history:…
What we learned about SEC football in Week 9:
1—The stage is set for one of the best Saturdays in SEC football history:
Yep. You read that right. This Saturday a huge chunk of the college football-watching world will have its eyes on the SEC as four teams—all ranked in the Top 11—could decide the champions of the Eastern and Western Divisions in the span of about eight hours.
How does this work for you?
**--At 3:30 p.m. ET No. 6 Georgia (7-1, 5-1) and No. 11 Kentucky (7-1, 5-1) will meet at Kroger Field for the SEC East championship. Georgia and Kentucky have met 79 times. This is easily the most important game these two schools have ever played and perhaps the biggest game ever played at Kentucky.
**--LSU's Tiger Stadium at night is always a spectacle. Saturday night will be off the charts as seemingly-invincible Alabama (8-0, 5-0) puts its No. 1 ranking on the line against No. 4 LSU (7-1, 4-1) at 8 p.m.
[membership level="0"] The rest of this article is available to subscribers only - to become a subscriber click here.[/membership] [membership]
If Alabama wins the Crimson Tide will clinch the SEC West with two conference games (Mississippi State, Auburn) still left to play. Because of its loss to Florida on Oct. 6, LSU will have to beat Alabama, Arkansas and Texas A&M to be guaranteed a spot in Atlanta.
Both games are on CBS.
I don't know if you have any other plans for Saturday, but if you love college football, you need to change them.
2—There is something special about Kentucky:
There is no way Kentucky should have won at Missouri Saturday night. The Wildcats kicked an early field goal and once Missouri took the lead Kentucky did not lead again until the game was over. Literally over.
Trailing 14-9, Kentucky started its final possession on its own 19-yard line. Kentucky was on the Missouri 10-yard line with four seconds left. Terry Wilson's pass into the back corner of the end zone was incomplete, but pass interference was called. Kentucky got an untimed play and Wilson threw to tight end C.J. Conrad for the walk-off win.
Last week against Vanderbilt Kentucky needed an 80 yard drive in the final moments to win 14-7.
Kentucky (7-1, 5-1) has only one loss this season, a 20-14 overtime heartbreaker at Texas A&M.
"It was an amazing victory of our team," said Kentucky coach Mark Stoops, who will get a bunch of Coach of the Year votes. He also got a $250,000 bonus for his seventh win. "Just could not be more proud of this group, the way that we just stuck together."
Give a lot of credit to Wilson, who was temporarily benched in the game for Gunnar Hoak. Wilson completed 22 of 31 passes for 267 yards and threw a perfect ball on the winning score. Also give a lot of credit to the Kentucky defense, which did not allow a first down in the second half. Also give credit to Lynn Bowden, who returned a punt for a touchdown and was the spark the Wildcats had to have.
The win also gave Stoops and his team a memory of a lifetime
https://twitter.com/UKFootball/status/1056367870270148608
3—Jake Fromm has put an end to speculation about his job security:
After Jake Fromm's very difficult outing against LSU on Oct. 13, Georgia fans started clamoring for an extended look at Justin Fields, the highly-touted freshman. Fields got a few snaps against LSU but had no impact on the game. Fields did not play at all against Florida because Fromm was simply spectacular, completing 17 of 24 passes for 240 yards and three touchdowns. His late touchdown to Terry Godwin was the dagger that put the game away for Georgia, 36-17.
"Jake is a competitor," said tight end Isaac Nauta, who caught five passes in the game. "With the way he practiced you could tell he was going to come out and play well."
4—Nick Fitzgerald proved us all wrong: After the Mississippi State senior threw four interceptions against LSU on Oct. 20, I and others suggested that the Bulldogs try sophomore Keytaon Thompson, who might improve the passing game and give Mississippi State a chance against No. 16 Texas A&M. Well, well. Fitzgerald completed 14 of 22 passes for 241 and two touchdowns against the Aggies. He also rushed for 88 more yards and two additional touchdowns as the Bulldogs won 28-13.
Fitzgerald and his new coach, Joe Moorhead, were feeling the heat. That is why there were so many smiles when this game was over. It was a major-league gut check for both men.
"I'm happy for every single person in our program, but I'm most happy for that kid, because he deserves it," Mississippi State coach Joe Moorhead said. "That's the way we expect Fitzgerald to play."
Mississippi State (5-3, 2-3) plays non-conference Louisiana Tech this week before going to Alabama on Nov. 10.
5—Florida is going to run the table: Despite Saturday's loss to Georgia, I still think Dan Mullen has gotten more out of his talent than any of the first-year coaches in the SEC.
The Gators (6-2, 4-2) led Georgia early in the third quarter and made a goal line stand that will long be remembered in the history of this game. But the Gators aren't talented enough to survive three turnovers and a hot quarterback in Georgia's Fromm.
But look at the rest of the schedule: Missouri (4-4, 0-4), South Carolina (4-3, 3-3) and FCS member Idaho (3-5) at home plus a Nov. 24 trip to struggling Florida State (4-4), which tied the worst home loss in the history of the school with Saturday's 59-10 thumping by Clemson.
A 10-2 finish with the two losses being to Georgia and Kentucky would be a pretty good start, especially when one considers that a year ago Sunday the Gators fired their head coach.
[/membership]