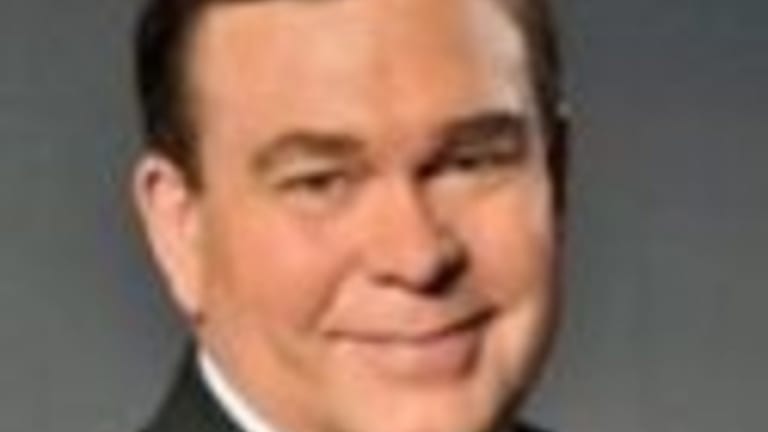 Will ACC add to "Bragging Rights?"
Back during ACC Media Days in Charlotte last July, the league's coaches did a little bit of bragging: "I think we've…
Back during ACC Media Days in Charlotte last July, the league's coaches did a little bit of bragging:
"I think we've established ourselves as the premier conference in college football."—Florida State coach Jimbo Fisher.
"We are in the ACC, the best conference in college football. That's not even debatable anymore."—Boston College coach Steve Addazio.
"This is not a top-heavy league. This is a deep league."—Clemson coach Dabo Swinney.
All total, eight ACC coaches stepped to the microphone to declare their conference the nation's best. It was "almost" like they had planned it. Almost
But you know what? The ACC has earned the right to brag: [membership level="0"] The rest of this article is available to subscribers only - to become a subscriber click here.[/membership] [membership]
**--Last season the ACC won the national championship, with Clemson beating mighty Alabama.
**--It won the Heisman Trophy (Lamar Jackson, Louisville).
**-- In 14 head-to-head meetings with the SEC, it went 10-4. It went 6-2 against the Big Ten. It was 17-9 against the other four Power Five conferences.
**--Overall, the ACC was 9-3 in post-season play.
Given that as a backdrop, today's question is this: What will be the frame of mind for both the SEC and ACC after the next two weeks?
If you count Notre Dame as an ACC team, and for this exercise we will, the ACC and SEC will meet five times in the next nine days. Specifically:
No. 3 Florida State vs. No. 1 Alabama, Saturday in Atlanta: In terms of preseason rankings, the best opening game in college football history.
N.C. State vs. South Carolina, Saturday in Charlotte: South Carolina rebounded from a 2-4 start to qualify for a bowl last season. N.C. State, however, is a five-point favorite.
Georgia Tech vs. Tennessee, Monday in Atlanta: These two old rivals haven't played since 1987. Georgia Tech has won five of its last six games against SEC opponents, including a 28-27 win at Georgia last November.
Georgia at Notre Dame, Sept. 9: These teams have met only once, that coming in the 1981 Sugar Bowl when Herschel Walker led the Bulldogs to a national championship.
Auburn at Clemson, Sept. 9: Auburn may challenge Alabama in the SEC West and Clemson is the defending national champs.
If the ACC were to go 3-2 or 4-1 in those games the talk shows are going to light up. The SEC, conversely, needs to do well to keep the "SEC is Alabama and 13 other guys" talk to a minimum.
It should be fun.
THE NUMBERS FAVOR SABAN
Saturday's game between Alabama and Florida State will mark the 11th time that Nick Saban has met one of his former assistant coaches. Florida State's Jimbo Fisher was Saban's offensive coordinator at LSU from 2000-2004.
I went to Saban's press conference in Tuscaloosa on Monday and he was literally gushing about Fisher as one of the best assistant coaches he's ever had. And Fisher has made no secret of the fact that he has modeled his program after Saban's.
Uh, Saban is 10-0 against his former assistants:
Jim McElwain (Florida, Colorado St.)…..3-0
Derek Dooley (Tennessee)………………….3-0
Mark Dantonio (Michigan State)…………..2-0
Will Muschamp (Florida)………………………2-0
Here is another number that favors Saban: Since the 2008 season Saban's Alabama teams have played 10 games in Atlanta. He is 9-1 in those games. The only loss came to Tim Tebow and Florida in the 2008 SEC championship game.
FAMILY FUN AT SANFORD STADIUM
Taylor Lamb, the starting quarterback at Appalachian State, was a state championship quarterback at Calhoun (Georgia) High School. He did not get an offer from Georgia.
Lamb's father, Bobby, was also a state championship quarterback at Commerce (Georgia) High school, only 20 minutes from the UGA campus in Athens. But he played at Furman and later became the head coach of the Paladins. He is now head coach at Mercer, which is located in Macon, Ga.
Lamb's grandfather, Ray, was an ultra-successful coach at three different high schools in Georgia. When he quit coaching, Ray Lamb worked for Georgia for 19 years and three different head coaches as a coordinator of high school relations.
So do you think the Lamb family is going to be well-represented on Saturday when Appalachian State goes to Georgia?
My former AJC colleague Chip Towers gives the full story here:
https://www.dawgnation.com/football/team-news/app-state-uga-will-family-affair-qb-taylor-lamb
Remember that Lamb and Appalachian State took Tennessee to overtime in Neyland Stadium in last season's opener.
LOUISVILLE'S JACKSON TO LIGHT IT UP
This week's (Not So) Bold Prediction: Lamar Jackson is going to light it up against Purdue.
The reigning Heisman Trophy winner is not getting a whole lot of love when it comes to repeating for college football's biggest award. A lot of that has to do with Louisville's three-game losing streak to close out the 2016 season.
Louisville opens the 2017 season on Saturday against Purdue in Lucas Oil Stadium in Indianapolis. Jeff Brohm, the new head coach of the Boilermakers, inherits six returning starters on a defense that gave up 38.3 points per game in 2016.
"I'm eager to play," Jackson told the Associated Press. "A lot of people don't know what's going on inside with us and I'm ready to let them know. Nothing has changed.
Knowing Bobby Petrino as I do, he'll want to make a point in Jackson's first game back.
Get the picture?
KEEP AN EYE ON
**--Kelly Bryant, who replaces Deshaun Watson as Clemson's quarterback against Kent State.
**--Baylor transfer Jarrett Stidham, who starts his first game at quarterback for Auburn against Georgia Southern.
**--Matt Canada, in his first game as LSU's offensive coordinator against BYU in New Orleans.
**--Josh Jackson, the first freshman quarterback to start a season-opener for Virginia Tech since some guy named Vick in 1999. The Hokies play West Virginia at FedEx Field in Landover, Md. Florida transfer Will Grier will start at QB for the Mountaineers.
[/membership]