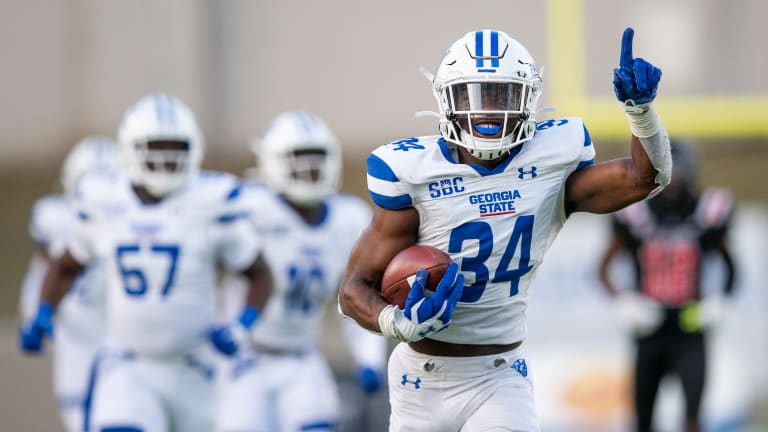 Georgia State safety to transfer to North Carolina
The former Panther will head to Chapel Hill after a record-setting career in Atlanta.
While forcing turnovers is the objective of the North Carolina defense, the word can also be used to describe the Tar Heel secondary.
The departure of six defensive backs and cornerbacks coach Dre Bly marks a new era in Chapel Hill.
Four transfer defensive backs will join the Tar Heels for the 2023 season and look to turn around a defense and position group that struggled this past season.
On Sunday, Georgia State transfer Antavious Lane announced his commitment to North Carolina on Sunday following his official visit to Chapel Hill.
Before pledging to Mack Brown and company, Lane had previously visited Cincinnati and was considering Mississippi State as a potential transfer option.
He addressed his decision to transfer to Chapel Hill in an interview with InsideCarolina.
"I liked the facilities and how they treated me up there," Lane added about his UNC trip. "You really can't explain it -- it's just a feeling. It's just like family. Everybody around there knows each other like a big family."
Lane spent parts of four seasons with the Panthers, earning three All-Sun Belt selections during his time in Atlanta.
In 2022, he was Georgia State's second-leading tackler with 87 on the season. Lane recorded six tackles and forced two fumbles against the Tar Heels in September.
For his career, Lane holds the program record with 11 interceptions, including two returned for a touchdown.
Lane, who will graduate in May, will have two seasons of eligibility remaining in Chapel Hill as he makes the jump to the Power Five level.