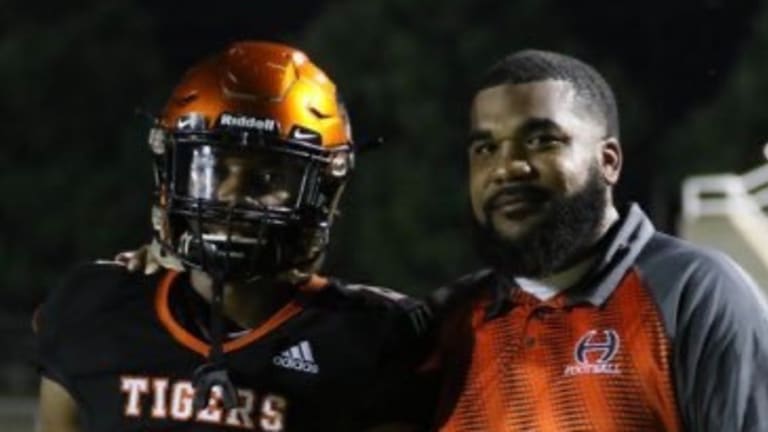 Latest 2021 WR Offer Can 'See Himself' at West Virginia
WR Target Reece Jessee places Mountaineers on his radar.
The bye week has come at a good time for West Virginia's football team, but that doesn't mean the coaching staff is easing up on the recruiting trail. Several offers went out to 2021 prospects, including wide receiver Reece Jesse of Hopkinsville, KY. 
"My family and I are very excited about this offer. We have been talking with WVU since the NCAA allowed them to make contact and I'm extremely thankful and humbled by the offer," Jesse said. He also added that West Virginia is a school that is a place he can see himself playing.
"I like WVU a lot. I think Coach Dye does a great job at developing receivers and I like they're style of play and the way the team competes."
Jesse tells SI West Virginia that he does plan on visiting and will most likely be at the game against Oklahoma State on November 23rd.
He currently holds offers from Missouri, Kentucky, Purdue, Washington State and Western Kentucky among others. There are no leaders at the moment for Jesse, but said he is interested on all of the power five schools that have offered.