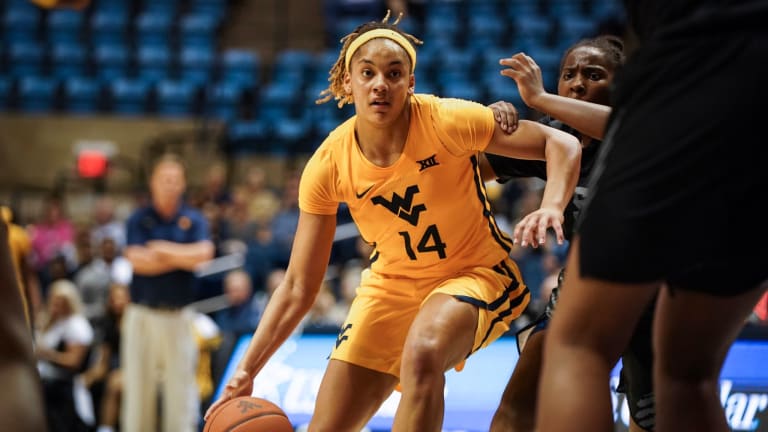 West Virginia Women's Basketball Wins In Annual Haunted Hoops Game
West Virginia beat Salem University 91-40 in an exhibition game on Tuesday night
The Mountaineers celebrated their annual "Haunted Hoops" event on Tuesday night with a 91-40 win over Salem University in an exhibition game. 
The game won't count towards their W/L record but it was a positive first look at the team.
The Mountaineers had five players score double digits, including Kysre Gondrezick, a redshirt junior, who had a game-high 18 points. Kari Niblack, a sophomore, was arguably the player of the game after totaling 11 points and 18 rebounds. Madisen Smith finished with 15 points, Rochelle Norris scored 14 points and Arleighshya McElroy added 12 points.
West Virginia out rebounded the Tigers 58-42 and forced 33 turnovers. The Mountaineers didn't shoot very well, finishing 30-76 (39.5%) from the field and only 27-40 (67.5%) from the free throw line.
"It's early, but we have a lot of work to do," head coach Mike Carey said in his post-game interview. "We still have some people out and not practicing, but hopefully we can get some people back soon. We're off tomorrow, but starting Thursday, we have to get in here and work."
West Virginia will officially open their 2019-20 season when the Mountaineers play host to Saint Francis on Thursday, Nov. 7. 
Tip-off is set for 7 p.m. ET at WVU Coliseum.
Please follow me on Twitter @John_Pentol_ for all West Virginia Mountaineer news and updates!