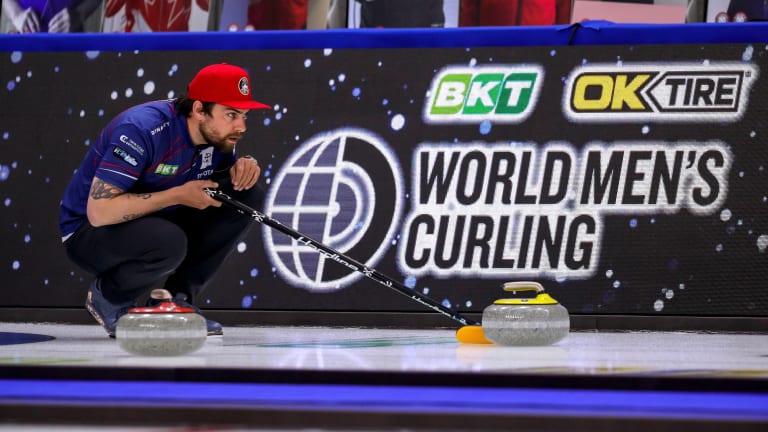 A Message Of Understanding From An American Friend
Dear Canadian curling fans ...
Dear Canadian curling fans ...
I was so incredibly happy for Brendan Bottcher's team. We all were. Nobody should have to cope with the bittersweet sports outcome of four straight runners-up in a national championship. That entire team accomplished so much, and this is the fruit of that reward.
I was also extremely happy that Kerri Einarson's team will finally get to represent Canada at the women's worlds, after having it cancelled last year. And especially for Shannon Birchard, her name is on the trophy three times, and she finally gets to play in one.
And in many ways, it's very cool that Einarson and Brad Gushue, skips of the 2020 Canadian champions, get a make-up world event in mixed doubles in May.
Just so happy. Tons of happiness. But remember, I'm an American, and with worlds finally coming up, Canada will finally face their southern friends. And we are friends! And we will be friends again when this is over. But between now and then, we respectfully hope the Americans make the Canadians cry.
Because while we're eternally grateful that your nation blessed us with weeks of nonstop curling coverage, even more so this year, and to host a safe and competitive curling event, all that goes out the window when the USA gets involved. You may have made Calgary the centre of the universe, but other countries are involved, and they didn't get stuck with a swab and spend days in isolation just to let the home country take all the hardware.
Take John Shuster. Actually, don't take him. You can't have him. I still can't believe they won the gold medal in 2018, but they did, and while his team has never been top-ranked in the world, they are still the same rugged and dangerous team that beat Canada in the Olympic semifinal. And John Shuster is 6-1 all time against Brendan Bottcher, including 4-0 in the last four seasons.
Do not count out our women either. Like many others, Tab Peterson was also denied her first worlds after she house-sat for Nina Roth during her maternity leave, and did so well she Wally Pipped Roth right out of her position, thanks to good showings at the Grand Slams (one semifinal, one quarterfinal) and knocking off three-time national champion Jamie Sinclair in the U.S. finals. Roth is back and throws third. And in their one head-to-head matchup, Peterson beat Einarson in November 2019.
So we're feeling good about both. And on top of that, the Americans have a one-game winning streak against Canada at women's worlds, when Sinclair beat Chelsea Carey 13-6 two years ago. No, you're grasping at straws.
Of course, "they beat them before, and beat them most recently" is not definitive proof that they're going to do it again. Canada has a world-class advantage, having become accustomed to bubble life, sensory deprivation, hotel boredom, and inanimate fan proxies. They literally built their advantage.
So it wouldn't shock anyone if Canada swept both golds this month. But if there's one thing that American curling is known for, it's shocking people. No doubt they're going into the bubble to cause some red, white, and blue trouble.
(Before you get mad, remember that we're both kidding ourselves here: Sweden's winning both.)