Dallas Stars > Justin Bieber
I really wanted to make Hot Clicks a Bieber-free zone, but the Dallas Stars put out the greatest scoreboard message of all time last night and the floodgates are open. Adidas declared they are sticking by Bieber, who signed an endorsement deal with the company in 2012, while neighbors Eric Dickerson and Keyshawn Johnson are happy that the Canadian singer finally got busted for his bad driving. Meanwhile, this "Free Bieber" sign made it onto ESPNU's broadcast of the Penn State-Nebraska game, and DeSean Jackson, whose ex-girlfriend Chantel Jeffries was in the car with Bieber at the time of arrest, claims to have no idea what happened.
Kevin Harlan = Not an Erin Andrews Fan
Kevin Harlan, who is one of my favorite play-by-play men in sports, had some harsh words for Erin Andrews and the way she handled the Richard Sherman interview. During an appearance on the Starkey & Mueller radio program in Pittsburgh, Harlan said of Andrews, "I don't know if she was unprepared, her reaction was more about her than the guy. It was very odd. If you go back and look at that interview, her reaction was more like drama queenish."
Jon Daly Pizza
Forget his incredible pants. Have you tried a John Daly pizza yet?
Lovely Lady Of The Day
Friday's A.M. Hot Clicks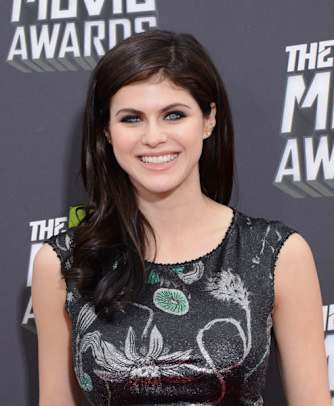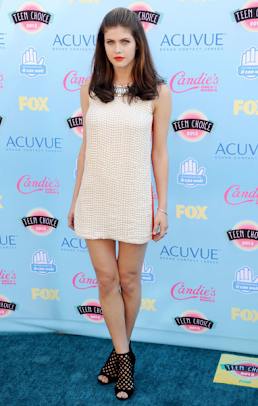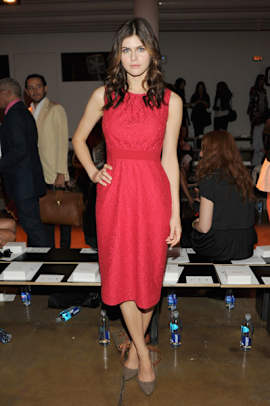 I received five emails this week requesting Alexandra Daddario of True Detective be made LLOD. I don't watch the show but she had, as BroBible put it, the best toplesss scene ever. I'll let you find that on your own but this GIF and this gallery will give you an idea of why she's so popular.
Today's A-Rod News (With Free Donuts)
The ever-expanding Alex Rodriguez was offered an assistant coaching job with the Torrington (Conn.) Titans of the Futures Collegiate Baseball League. The Titans can only afford to pay the suspended third baseman $5,000, but have sweetened the deal to include free donuts and coffee.
The $628,705 Bottle of Whiskey
A single bottle of rare Macallan 'M' whisky sold for $628,205 at a Sotheby's auction in Hong Kong.
SI Vault Photo of the Day
Walter Payton, Joe Montana and Dana Carvey :: Getty Images
On this day in 1987, Joe Montana and Walter Payton co-hosted Saturday Night Live. In this skit, the two football stars appear with the famous Church Lady, played by Dana Carvey.
Odds and Ends
Eric LeGrand, the Rutgers football player who was paralyzed during a 2010 football game, received his college diploma ... Kobe Bryant had a rough time sitting through last night's Lakers-Heat game ... Nicki Minaj is not happy with ESPN the Magazine ... Terrell Owensis now married ... Here's a list of finable offenses for the Raiders cheerleaders, who recently sued the team ... If you like Andre the Giant, this photo collection will make your day.
Who's Excited for Redskins Football?
Washington made a hype video to get fans excited for next season and new coach Jay Gruden.
Bad Goal Of The Day
Utah State University goalie Keagan McHenry gave up the winning goal against Denver University because he was talking to fans and didn't realize play had resumed. (HT It's Always Sunny in Detroit)
Hooper and His Trick Shots
Pistons mascot Hooper shows off his skills.