Some Ladies Have Gone to Remarkable Lengths to Win a Date with an Olympic Skier
On February 14, 19-year-old Olympic bronze medalist/dreamboat Nick Goepper decided he wanted to find love. So naturally, his next step was to turn to Twitter:
It's Valentines day ladies!!

— Nick Goepper (@NickGoepper) February 14, 2014
"Ya hah-chi loob vee" I'm looking for love- in Russian

— Nick Goepper (@NickGoepper) February 14, 2014
Single ladies! Go on a dream date with me after the Olympics! Details below. @usweekly http://t.co/yKwUXrMSj3 pic.twitter.com/ccHSicOGqO

— Nick Goepper (@NickGoepper) February 14, 2014
Goepper decided he would ask one of his Twitter fans out on a date after the Olympics based on whoever sent him the most creative tweet with the hashtag #IwantToDateNick. "This is kind of like a tryout," he told Us Weekly. "They post something creative and something to catch my attention." Well, if creativity was what he was looking for, he certainly got it:
I couldn't put it in a picture or in 140 characters so watch this @nickgoepper &accept my rose! http://t.co/z6Uuk7Cg4L #iwanttodatenick — Corey Specht (@reSPECHTme) February 15, 2014
Ain't giving up till it's over ✌️@nickgoepper #iwanttodatenick https://t.co/7hkv9EaQeU http://t.co/JWtFTFZ9ls — Erin Wroblewski (@erin_shae33) February 21, 2014
I had to get my wisdom teeth out on Valentine's Day! I would love to go on a date☺️ #iwanttodatenick pic.twitter.com/uahjt1gPaT

— Katie Lea (@katie_lea12) February 14, 2014
Hey Nick, I found your dream girl! #iwanttodatenick @NickGoepper http://t.co/3nd1DTCNPF via @youtube

— Toni Fortunato (@tonifortunato_) February 19, 2014
Hey @NickGoepper be my valentine, I'll always have your back #iwanttodatenick pic.twitter.com/1Do159XiBs — Lucy (@lucymjohn0603) February 14, 2014
 And some of the entrants went to pretty remarkable lengths to impress Goepper, including this young lady who unfortunately broke her arm while performing snowboarding tricks in his honor:
#IWannaDateNick @anna_ricci_ @NickGoepper #retweet pic.twitter.com/BGISCvUzdY — erin dinunzio (@little_dinunzio) February 18, 2014
"@AcRyann: pic.twitter.com/Z52whfXkji LOVE HER!!:) #NeedsToWin"

— Anna Ricci (@anna_ricci_) February 19, 2014
While some might have come on just a tad strong (although Nick was into it):
Ok @rachweil is killing it right now with the photoshop. This is what's good! pic.twitter.com/9nMLqMV1gt

— Nick Goepper (@NickGoepper) February 14, 2014
Goepper has said that he plans on reaching out to the girl who broke her arm, but as of yet he hasn't named an official contest winner on his Twitter account, sooo...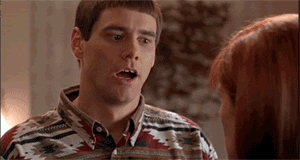 [BetaBeat]