Mustardite Brett Smiley in today for Andy. Send tips to basmiley@gmail.com or hit me up and/or follow me on Twitter @brettsmiley.
A-Puig-Lo 13
Friday's P.M. Hot Clicks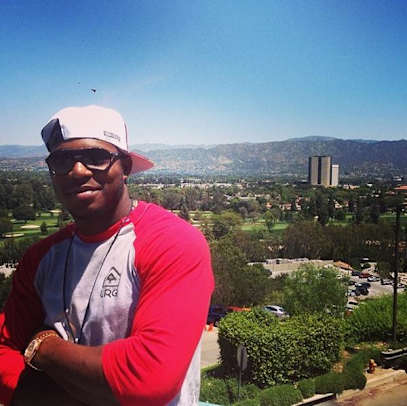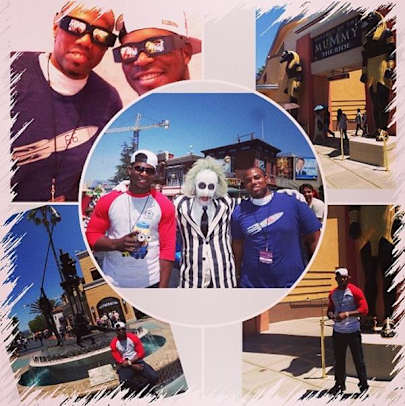 Dodgers fire-rod phenom Yasiel Puig took a break from the diamond to visit Universal Studios today and the resulting images are phenomenal. Feast your eyes on Puig, with a Despicable Me toy in hand (I think), posing with cardboard cuts of Apollo 13 cast members Kevin Bacon, Tom Hanks and Bill Paxton. Indeed Puig does have childlike enthusiasm, and it's adorable. Click through the gallery to see the Dodger with Beetlejuice.
Carlos Gomez Googles "Rich People Conversations" Now That He's Wealthy
This week's issue of Sports Illustrated includes Luke Winn's feature on Brewers star outfielder Carlos Gomez, including a hysterical tidbit about Gomez's study of "rich people conversations." I don't know what terms Gomez used to search, but somehow he stumbled upon an article discussing the potassium content of kiwi.
Andrew Wiggins' Impressive Vertical Leap Gets Meme Treatment
Finally, someone to give Tom Brady a high five.
Lovely Lady Round-up
Friday's P.M. Hot Clicks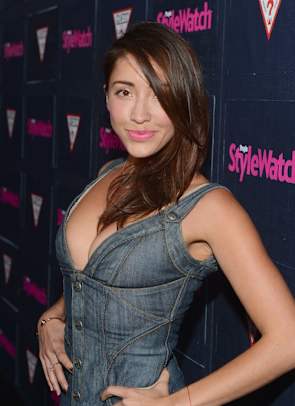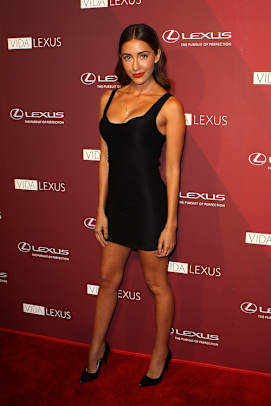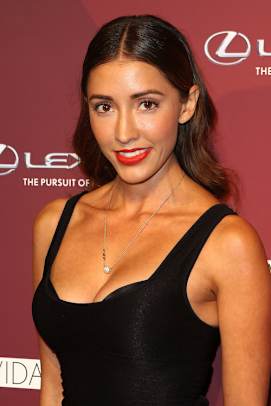 Actress Fernanda Romero headlines this afternoon's round-up. Get more of Fernanda at Mandatory. ... SI swimsuit model Anne V. did a shoot for FHM China recently ... Thunder Treats has a nice gallery of Lucy Mecklenburgh ... Check out Natasha Barnard in some lingerie ... And here's Guyism's 101 favorite celebrity Instagram photos of the week.
H.S. Junior Takes Will Middlebrooks' Girlfriend Jenny Dell to Prom
Rockland (Mass.) High junior Cameron Stuart caught the former Red Sox field reporter's eye with a prom date campaign that began in November. Dell accepted, making Stuart the envy of the prom and forever giving him the ability to say, "Hey Middlebrooks, remember the time I took your girl to the prom?"
Dale Earnhardt Jr. and Charles Barkley Raced In Go-Carts
Sir Charles challenged Earnhardt a few days ago. If Charles is anywhere near as good at driving as he is at golf, the yet-to-be-released footage should be delightful.
Get Ready for the World Cup With These 15 Hairstyles
Soccer players flashing some serious style, including Italy's Stephen El Shaarawy with the "stegosaurus" look.
Odds & Ends
The most disliked people in sports, i.e., Donald Sterling and friends ... 10 most delusional fan bases in college sports ... Clemson Tiger dog (this is too much)... NBA Lottery pick infographic ... Star of Million Dollar Arm and die-hard Cardinals fan Jon Hammhates the Mets with a passion ... Preakness preview by SI's Tim Layden ... Milan Lucicnot sorry he's not sorry about what he said in the handshake line ... Yeungling bacon BBQ sauce ... News of Michael Sam's reality show gets the Taiwanese animation treatment ... Pretty cool ESPN World Cup commercial ... Churchill Downs wants Wes Welker's Derby winnings back ... Beer sales in SEC's future? Maybe.
Rihanna May or May Not be Stalking Jeff Van Gundy
If she only knew who he was. [Dime Mag]
Just Alex Morgan Hitting Golf Balls
Yoga Instructor Wrecked by a Wave
And she loved it. So zen. [Guyism]
Pig In a Blanket Woken Up By a Cookie
Literally a pig in a blanket. [Tastefully Offensive]