Tuesday P.M. Hot Clicks: The Black Hole
Hey there friends, Pete Blackburn here to curate some wonderful Internet links for you again this afternoon. Don't worry, Andy will be back soon but you can still find me on the Twitter machine (@PeteBlackburn) if you're into that kind of thing.
The Black Hole
You're Fired! Coaches and Managers dismissed in 2014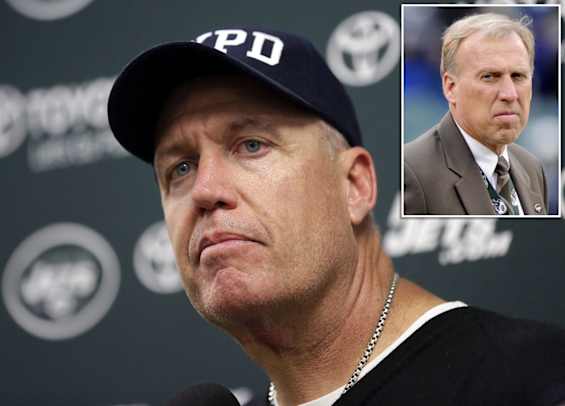 While Patriots fans probably aren't feeling too great after watching their team implode on Monday Night Football last night, they should take solace in the fact that they aren't the Raiders. Last night Oakland fired Dennis Allen, the Raiders' sixth head coach in the past 10 years, and the front office did it over the phone! Ouch, pretty unceremonious way to let the guy go...but, honestly, Allen is probably better off. Best of luck to Tony Sparano, who has been tapped to fill in as interim head coach. I'm sure that'll end well. (Take a spin through the gallery above to see all the coaches and managers dismissed in 2014 so far.)
A Dynamite Re-Enactment
TBS has put together an amazing video featuring Pedro Martinez, Cal Ripken Jr., Gary Sheffield, and Ron Darling re-enacting that infamous 'Boom Goes The Dynamite' sportscast. It's an absolute must-watch for baseball fans.
NBA Media Days Weirdness
Strangest shots from 2014 NBA Media Day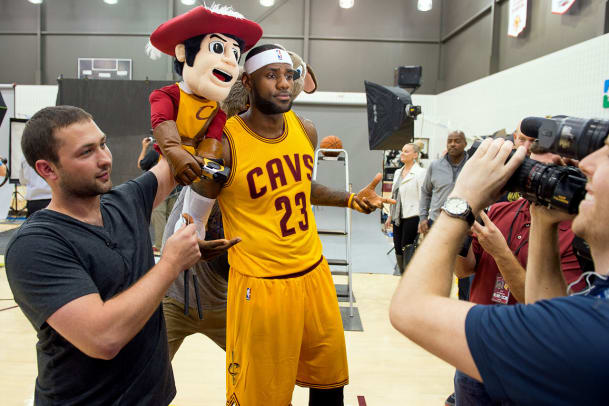 The majority of the NBA's squads held their annual team media day on Monday, giving players a chance to have some fun with their teammates in front of the cameras. Catch up on some of the day's highlights & check out the wackiest photos in a full-size gallery here. Not surprisingly, nobody had more fun than the Lakers' Nick Young.
Lovely Lady of the Day
Today we wrap up our celebration of Derek Jeter's love interests over the years, and what better way to finish strong than with Jeter's current sweetheart, Hannah Davis. The 24-year old SI Swimsuit model has been dating the shortstop for more than a year and the relationship appears to be going strong. I'm sure retirement won't be so bad for Jeets. (Click here for fullsize gallery.)
Hairy Business
Brett Favre made a surprise appearance during last night's MNF broadcast...to sell facial & nose hair trimmers in an ad that's just asking for the SNL treatment. This Chiefs fan should probably consider investing.
Odds & Ends
Oregon will be rockin' the pink for breast cancer awareness this weekend...Michael Strahan is going to be playing a stripper in the upcoming Magic Mike sequel...What female celebrities would look like with Strahan's teeth...The best Eli Manning meme now has its own merchandise...Props to this poor Patriots fan for managing to endure the world's most obnoxious Chiefs fan last night.....Twitter was not kind to Tom Brady...Ilya Bryzgalov spent the third period taking selfies with fans during last night's preseason game...NHL jerseys as soccer kits are pretty awesome.
Light The Lamp
Hockey season is just around the corner and I need this goal light/horn setup STAT.
Punt Return of the Day
A high schooler narrowly avoids getting crunched on the punt return, then shakes off a bunch of tackles before being brought down just short of the end zone.
The Science Behind Jock Jams
Do jock jams actually help athletes perform better? Time to break out the science.