Thurs. A.M. Hot Clicks: McKenna Berkley; Joel Embiid Dances With Cheerleaders
Thursday A.M. Hot Clicks feature the lovely McKenna Berkley and Joel Embiid dancing with cheerleaders
Sixers Win, Knicks Lose, Joel Embiid Dances
In a classic Tale of Two Teams, the 76ers beat the Knicks on a buzzer-beater by T.J. McConnell. It was Philly's fourth win in five games and the third straight loss for New York. The finishing sequence was fascinating. Kristaps Porzingis airballed a wide open three-pointer that would have sealed the game, McConnell scored on a tough turnaround and Carmelo Anthony looked like he was ready to kill someone.Joel Embiid, meanwhile, celebrated with a victory dance.
Ranking the Best NBA All-Star Campaigns
DeMarcus Cousins is using sushi. Joel Embiid is using Rihanna and Shirley Temples. We ranked the five best NBA All-Star campaigns for next month's game in New Orleans.
The Most Beautiful Women in Golf
Golf.com has its annual feature on the most beautiful women in golf, and this year's version includes Cheyenne Woods (Tiger's niece), Melissa Jones (former Miss Idaho) and the Crenshaw family (Ben has good genes). 
McKenna Berkley: Lovely Lady of the Day
McKenna Berkley has one of those names where you know she'll be good-looking before you even meet her. I also feel this way about women with the first name of Emily and Sloan. Anyhow, McKenna is today's LLOD (click for full-size gallery). 
McKenna Berkley: 2017 SI Swimsuit Casting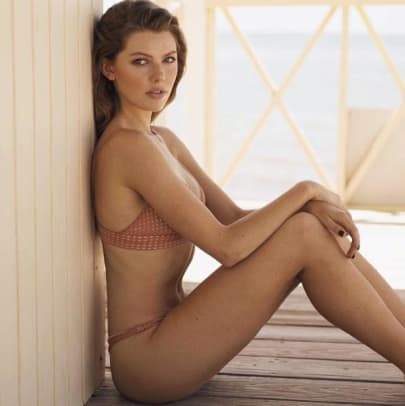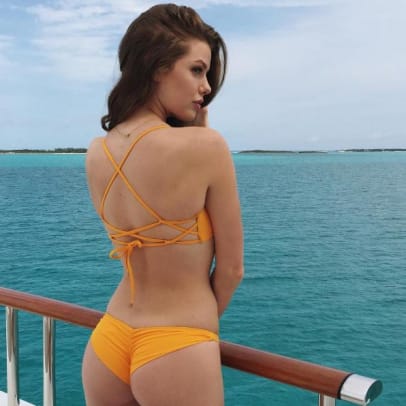 Celebs: They're Just Like Us!
SNL's Michael Che met Married to the Mob founder Leah McSweeney on a dating app, she struck him as being a little odd and he wasn't interested. Then she blasted him as being arrogant on a podcast, which caused him to release their text message exchange. Got all that? I'm on Team Che with this one.
NFL Playoff Quiz: Seahawk or Falcon?
Get ready for this weekend's game and test your bird knowledge at the same time!
Cowboys Bandwagon Is Open
The team is now accepting bandwagon applications. Get yours today!
Legends Football League Goes to Full Pants
Get After It, Grandpa!
Chargers Headed to L.A.
Odds & Ends
The Week in Wrestling remains the best column (pro wrestling division) on the internet ... Isaiah Thomas scored 38 points to beat the Wizards then gave his jersey to Floyd Mayweather ... Fans of The Bachelor will appreciate this link ...  Robert Griffin III appeared on HGTV's Fixer Upper and smashed the crap out of a wall ... It's been a rough few weeks for Ronda Rousey ... Enjoyed and agreed with this takedown of Lena "I Need Attention" Dunham ... Identical twins separated at birth were reunited for the first time ... This NYC cab driver somehow made 240 green lights in a row.
OKC Dance Party
Jae Crowder, John Wall Exchange Love Taps
Happy Birthday, Dominique Wilkins
Did You Know the Space Jam Plot Was Stolen?
[youtube:https://youtu.be/Gu90RMRIjjo]
Email andy_gray@simail.com with any feedback or ping me on Twitter. Click here for previous editions of Hot Clicks. Visit our Extra Mustard Page throughout each day for more offbeat sports stories and the latest Cheerleader of the Week gallery. Also check out the SwimDaily Page for the latest updates and Instagram pictures of models who have appeared in our issues.