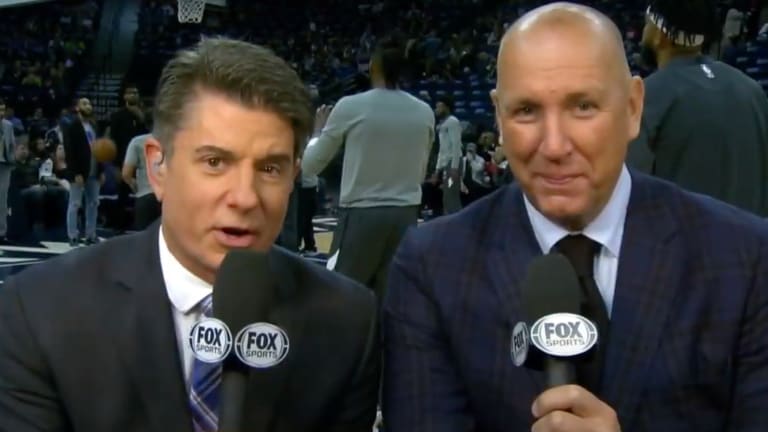 Furious fans launch petition after Dave Benz fired by Bally Sports North, Timberwolves
It's hard to find a positive response from Timberwolves fans after Bally Sports North and the Timberwolves let go of Dave Benz this week.
Dave Benz is out at Bally Sports North after ten years calling Timberwolves games. The shocking announcement was confirmed by Benz and the Timberwolves Thursday morning, with Bally Sports North yet to comment publicly about the decision to drop one of the league's most respected announcers. 
Fans and industry colleagues of Benz have reacted with bewilderment. There is a Change.org petition with more than 1,300 signatures (as of this writing) demanding Bally's and the Timberwolves reconsider the decision to fire Benz. 
"It's ridiculous that Bally Sports North is firing Dave Benz from play-by-play broadcaster of Timberwolves games. Dave is the best in the business, and we cannot afford to lose him. Let's unite as Timberwolves' fans and show Bally how much we love Benzy by signing this petition."
ESPN's John Hollinger tweeted his shock, saying he thought Benz with analyst Jim Petersen "was one of the league's elite duos," noting that he always went out of his way to watch Timberwolves games because of them. 
Mike McFeely, of Forum News, called the decision "weak stuff" considering Benz "grinded through a decade of feces for the team when nobody cared" only to get fired once the Timberwolves regained relevancy. 
You can find hundreds of people reacting with disfavor on Twitter. Here's a sampling of the reactions.