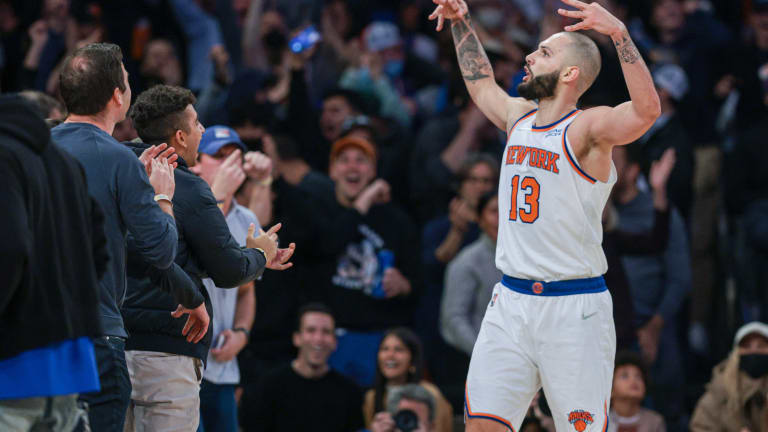 Evan Fournier's Official Injury Status For Spurs-Knicks Game
Evan Fournier will be available for the game between the San Antonio Spurs and New York Knicks on Monday night.
The New York Knicks are hosting the San Antonio Spurs in New York City on Monday night, and for the game they will have one of their best players available.  
Evan Fournier, who had been on the injury report with a thigh injury, is available and his status for the game can be seen in the tweet that is embedded below from the Twitter account of Knicks PR.  
The Knicks come into the game with a 19-21 record in 40 games, and are the 11th seed in the Eastern Conference. 
They had been the fourth seed in the Eastern Conference last season with an impressive 41-31 record. 
As for the Spurs, they are 15-24 on the season in 39 games, and come in as the tenth seed in the Western Conference. 
Related stories on NBA basketball
DEROZAN PASSES JORDAN ON A LIST FOR THE BULLS: DeMar DeRozan and the Chicago Bulls have been on a roll to start the new season as one of the top teams in the Eastern Conference. DeRozan is a four-time All-Star, and in his first season in Chicago, he recently passed Hall of Famer Michael Jordan on a franchise-record list. CLICK HERE.
STEPH AND THE WARRIORS ARE ON FIRE: The Golden State Warriors have not made the playoffs in two seasons, but that appears likely to change this season. They are on fire to start the season led by superstar guard Steph Curry and have one of the best records in the entire NBA. . CLICK HERE.