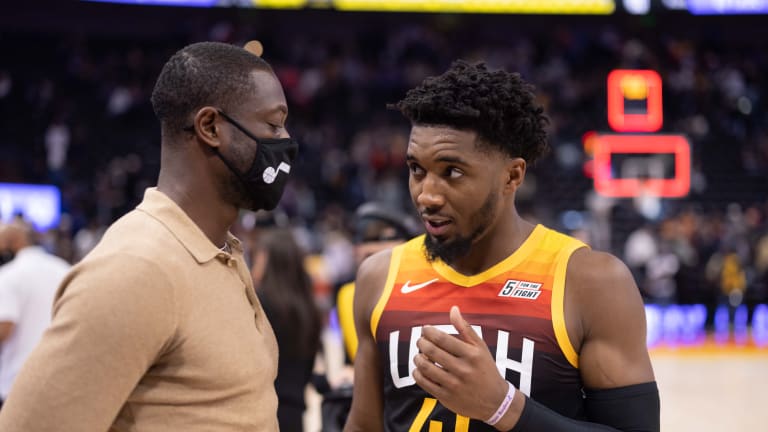 NBA News: Dwyane Wade's Son Gets Drafted By This G-League Team
Zaire Wade (son of Dwyane Wade) got drafted by the G-League team of the Utah Jazz on Saturday.
Dwyane Wade retired after the 2019 NBA season, but there will be another person with the same last name as him playing pro-basketball soon. 
On Saturday, the NBA's G-League held its annual draft, and Zaire Wade (son of Dwyane) was drafted tenth overall by the Salt Lake City Stars (affiliate of the Utah Jazz). 
Wade actually became a part-owner of the Jazz last season, and now his son will be playing for their G-League team. 
The team posted a video to Twitter after they selected their new player, and the video can be seen embedded below. 
Zaire also posted a tweet after the selection, and his post can also be seen embedded below. 
The 19-year-old is a 6'3" guard, who was a three star recruit in high school, according to 247 sports. 
If Zaire can make play well enough in the G-League to make it to the NBA, it would certainly be special if he could end up playing for the team his father (who's an NBA legend) is a part-owner of. 
Related stories on NBA basketball
WOJ SAYS THE NETS HAVE TAKEN CALLS FOR IRVING: Kyrie Irving has yet to play for the Brooklyn Nets this season due to the vaccine mandate and the Nets not allowing him to be a part-time player. ESPN's Adrian Wojnarowski reported on Friday that the Nets have taken calls for Irving. However, he said they have not made any calls themselves. CLICK HERE.
CHECK OUT WHAT STEPH SAID AFTER THE WARRIORS BEAT THE CLIPPERS: The Golden State Warriors are off to a hot start to the new season, and Steph Curry has been sensational through the first two games. Check out what he said after he scored 45 points and beat the Los Angeles Clippers. CLICK HERE.