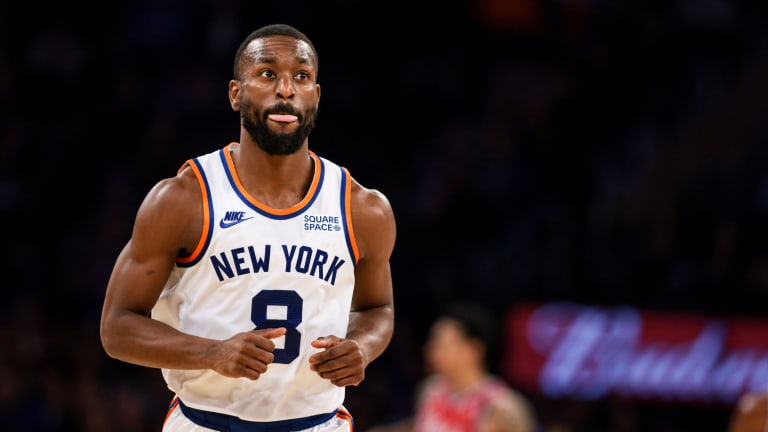 The New York Knicks Are Really Good
The New York Knicks beat the Philadelphia 76ers on Tuesday evening, and they have gotten off to a hot start this season.
The New York Knicks may just be really good. 
Last season, they came out of nowhere to capture the fourth seed in the Eastern Conference and finish with a 41-31 record. 
Julius Randle made his first trip to the All-Star game, and turned into one of the best players in the NBA, while Derrick Rose looked rejuvenated after being traded from the Detroit Pistons and R.J. Barrett took the next steps to becoming a really good player. 
Tom Thibodeau also won Coach of The Year
This season, they added players like four-time All-Star Kemba Waker and scoring-wing Evan Fournier. 
They beat the Philadelphia 76ers 112-99 at Madison Square Garden on Tuesday night, and through four games the Knicks are now an impressive 3-1.
They've beaten the Boston Celtics, Orlando Magic and 76ers. 
On Thursday, they will get a big test against the Chicago Bulls who have started the new season with an undefeated 4-0 record.
Related stories on NBA basketball
WOJ SAYS THE NETS HAVE TAKEN CALLS FOR IRVING: Kyrie Irving has yet to play for the Brooklyn Nets this season due to the vaccine mandate and the Nets not allowing him to be a part-time player. ESPN's Adrian Wojnarowski reported on Friday that the Nets have taken calls for Irving. However, he said they have not made any calls themselves. CLICK HERE.
WHY IS STEPH NOT IN THE BEST PLAYER IN THE WORLD CONVERSATION? The Golden State Warriors look fantastic to start the new season and are now 3-0. The biggest reason they look so good is that Steph Curry is sensational. The two-time MVP looks like he could be making a run at another MVP this season. When they get Klay Thomson back, this team has a chance to make some noise. CLICK HERE.