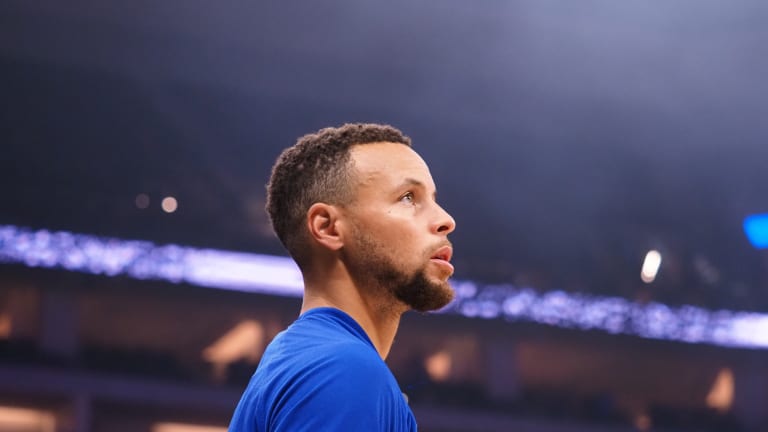 Why Is Golden State Warriors' Steph Curry Not In The Best Player In The World Conversation?
Steph Curry is coming off of a season where he led the entire NBA in points per game, and is off to a hot start for the Golden State Warriors this season.
Steph Curry is 33-years-old and is once again looking like he could win an MVP this season based on how he's played in the first three games of the new season. 
Curry led the entire NBA in points per game last season (32.0 PPG), and some thought he may even have deserved to win his third MVP trophy. 
This season, it appears as if he is picking up right where he left off, and maybe playing even better. 
The Warriors (who did not have Klay Thompson) missed the playoffs last season, and on the new season (still without Thompson) they are 3-0 to start the year. 
They've beaten the Los Angeles Lakers, Los Angeles Clippers and Sacramento Kings. 
In those three games? 
The two-time MVP is averaging 33 points, 10.0 rebounds, 5.5 assists and 2.0 steals per game.
He's also shooting a ridiculous 47.6% from the three-point range.
Sure, the Warriors (after making five-straight trips to the NBA Finals) have missed the postseason two years in a row, but Curry missed most of the season two years ago and played outstanding with a limited roster last season. 
There is no question that he belongs in the conversation with LeBron James, Giannis Antetokounmpo, Kevin Durant and all the other great players for the title of best in the world. 
If the Warriors can have a successful season as a team there is no question that the momentum will pick up for him to win an MVP.
In fact, the way he has started this season shows he may even be the best in the world right now.