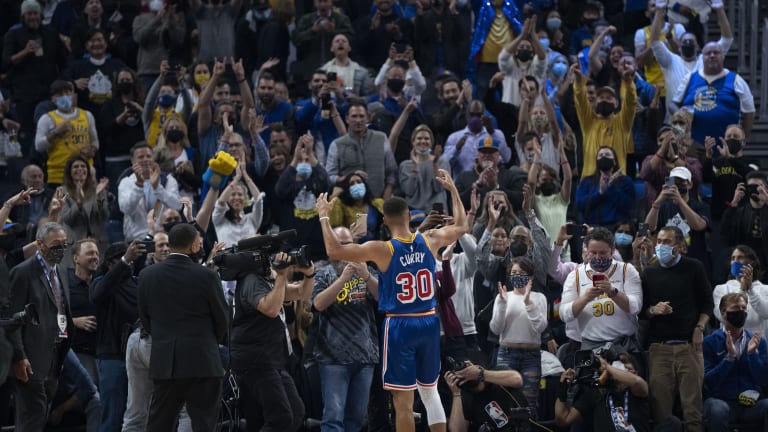 You Won't Believe The First Quarter That Warriors' Steph Curry Had On Thursday Against The Clippers
Steph Curry put on a show in the first quarter of Thursday's showdown between the Golden State Warriors and Los Angeles Clippers.
When Steph Curry does something sensational it has become normal, but on Thursday evening in a game between the Los Angeles Clippers and Golden State Warriors, Curry did something spectacular even for him. 
The three-time NBA Champion scored 25 points and did not miss one shot in the first quarter. 
That's right. 
He shot 9/9 from the field, and 5/5 from the three-point range. 
Unbelievable. 
Some of the highlights from the first quarter can be seen in tweets that are embedded below from the Warriors and Bleacher Report. 
Last season, Curry averaged 32.0 points per game, which led the entire NBA, and even at 33-years-old it appears as if there is no stopping the two-time MVP. 
In the first game of the regular season against the Los Angeles Lakers, he had his first triple-double since 2016 when he scored 21 points, grabbed ten rebounds and dished out ten assists. 
If the Warriors can get back to their winning ways (they've missed the postseason two years in a row), there is a real chance Curry could be holding up his third MVP trophy at the end of the year. 
Related stories on NBA basketball
D-ROSE COMES UP CLUTCH: The Boston Celtics and New York Knicks played a wild game at Madison Square Garden on Wednesday evening, and the former MVP Derrick Rose sealed the deal for the Knicks in double-overtime. CLICK HERE.
STEPH GETS TRIPLE-DOUBLE: The Golden State Warriors opened up the new season on the road against the Los Angeles Lakers at Staples Center. They knocked off LeBron James and company, and three-time NBA Champion Steph Curry recorded his first triple-double since 2016. CLICK HERE.