Hamilton's move cements L.A. as game's power center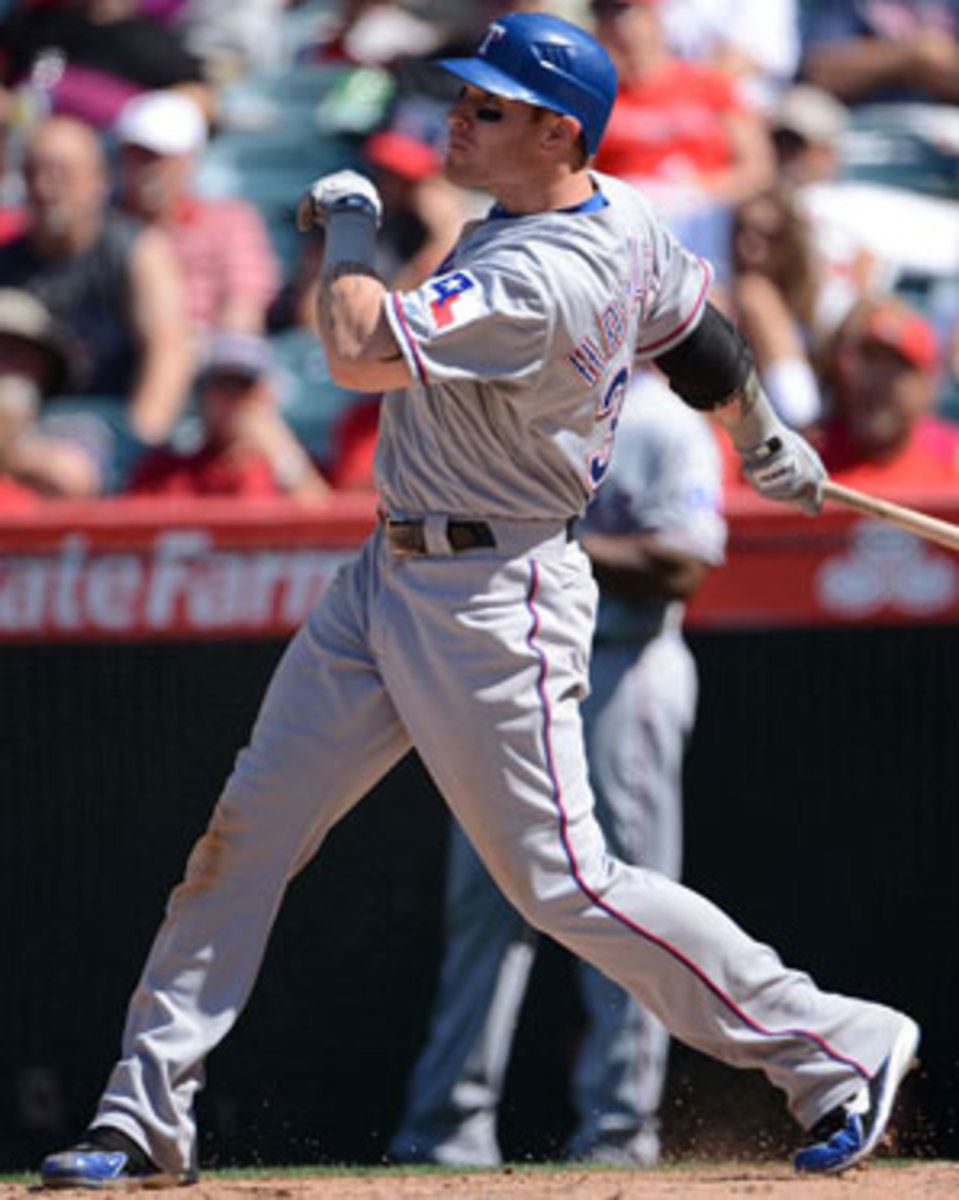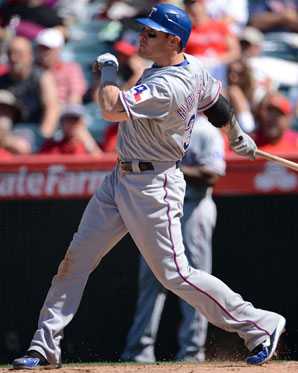 For the second straight offseason the Angels emerged from the shadows to nab the free-agent market's biggest offensive prize. On Thursday, they reportedly landed Josh Hamilton with a five-year, $125-million contract barely a year after signing Albert Pujols for nearly double that at 10 years and $240 million.
In neither case was the club rumored to have interest prior to the agreements. FoxSportsWest.com first reported that the Angels were seriously pursuing Hamilton less than two hours before it was completed, pending a physical.
As stealthily as the Angels have done their business, there's nothing subtle or quiet about their intentions. This move is part retaliatory shot for the crosstown Dodgers signing starter Zack Greinke, the market's top pitcher and an Angels target, five days ago; it was part damaging blow to the division-rival Rangers by swiping their best hitter; and it was part reaction to finishing in third place in the AL West and missing the playoffs last season. All told, the Angels have again acted boldly, further asserting themselves as a financial force to be reckoned with.
AP: Rangers GM Daniels speaks out on Hamilton's departure
Los Angeles, which scored the fourth-most runs in the majors last year, now boasts the game's most dynamic offense with centerfielder Mike Trout hitting leadoff (the AL MVP runner-up), Pujols (three-time NL MVP) and Hamilton (2010 AL MVP) batting 3-4 in one order or the other and rightfielder Mark Trumbo (2012 All-Star) presumably batting fifth, meaning four of the top five hitters in Los Angeles' projected lineup all hit at least 30 home runs last year.
Hamilton's $25 million average annual value is the highest in baseball history for an outfielder and tied for fourth-highest alltime regardless of position. Given his age (31), injury history (129-game average in his five-year Texas tenure) and off-field issues (drug and alcohol problems), teams were reluctant to offer longer-term contracts.
Also, his free-swinging ways at the plate -- his walk rate ranks 19th out of 20 among players with at least 2,500 plate appearances and 130 home runs the last five years -- don't suggest he'll age gracefully.
Any nine-figure contract is inherently fraught with major risk, and this one ranks on the higher end of that scale given Hamilton's history and his move from a hitter's park to a pitcher's park, but its term being contained to five years makes it manageable. He'll be 36 when the contract expires, not 41 like Pujols. And its upside -- for at least the first few years, Hamilton is an annual candidate to claim the home run crown and win an MVP -- is huge.
Few have ever had Hamilton's preternatural ease of mashing a baseball to a ballpark's nether regions or his ability to smack a line drive on a pitch that wasn't in the vicinity of the strike zone or his size/speed combination as he chases down flyballs in the gap like a man 50 pounds lighter. Few, quite frankly, have played all-around baseball better than Hamilton on his good days.
That's what made him such a tantalizing target even when the club's biggest need was another starting pitcher. To that end, it's likely that either Trumbo or centerfielder Peter Bourjos could become expendable. Trumbo's power and Bourjos' defense are both superlative, and young position player talent at cost-controlled prices are valuable commodities that could be used in a trade to land another starter.
Hamilton, the 1999 draft's No. 1 overall pick, belatedly made his major league debut in 2007 with the Reds after spending several years on baseball's restricted list as he fought his addiction problem. He played 90 games that year, showing flashes of the prospect he was touted to be and the franchise hitter he would become in Texas after an offseason trade for starter Edinson Volquez.
With the Rangers he never failed to make the All-Star team in five seasons. He reached 30 homers and 100 RBIs in three seasons and won the '10 MVP while also staking claim to a batting title with a .359 average. He tied a major league record with four home runs in a single game back on May 8 amidst a six-game stretch in which he homered nine times.
He did, however, have difficulty staying healthy, playing as many as 150 games only once and logging just 343 games from 2009-11. Team president Nolan Ryan called him out for giving away at bats. Hamilton dropped a routine flyball on the final day of the season, contributing to a loss in Oakland that cost the Rangers the division title. And he struggled so mightily at the plate down the stretch that his final appearance in a Rangers uniform -- a home loss to the Orioles in the wild-card game -- ended with the local fans booing him.
Maybe it was time to move on, even if Hamilton had publicly stated that he'd give Texas a chance to match any offer he received. According to several reports quoting Rangers general manager Jon Daniels, that courtesy was not extended on Thursday.
The siren's song of Los Angeles has become too irresistible. Baseball's budding epicenter has shifted westward to Hollywood, where the game's new power brokers are the Angels and Dodgers, who have been empowered by television riches to freely outspend their competition. The Dodgers are on pace to be the sport's highest spenders, likely becoming the first to take that title away from the Yankees in 15 years. Barring another move, the Angels will have staked a firm grasp on No. 5 on the payroll list.
The northeastern I-95 corridor of the Yankees, Phillies and Red Sox -- the presumed Nos. 2 through 4 on the payroll rankings -- has shown relative restraint in stringently offering high-value but short-term contracts.
Both Hamilton and Greinke were presumed to want to avoid the big-city spotlight -- Greinke for his past issues with anxiety; Hamilton for his struggles with addiction -- yet both ended up in the nation's second largest city. How either will fare in their new environs is unclear, but at least both will share clubhouses with rosters loaded with some of the game's biggest stars, helping deflect attention.
Consider the budding crosstown rivalry: the Dodgers have Matt Kemp, Carl Crawford and Andre Ethier in their outfield while the Angels have Hamilton, Trout and Trumbo in theirs. At first base the Dodgers have Adrian Gonzalez to the Angels' Pujols. In the rotations are Greinke, Clayton Kershaw and Josh Beckett for the Dodgers while the Angels have Jered Weaver, C.J. Wilson and Tommy Hanson.
The arms race -- and the bats race -- continues out west, where the Angels and Dodgers have snared the top free-agent hitter and the top free-agent pitcher, dueling with each other and the rest of baseball in the free-spending marketplace, one mega-deal at a time, each a bit riskier than the one before it.