AL East spring preview: Top prospects, big moves add new flavor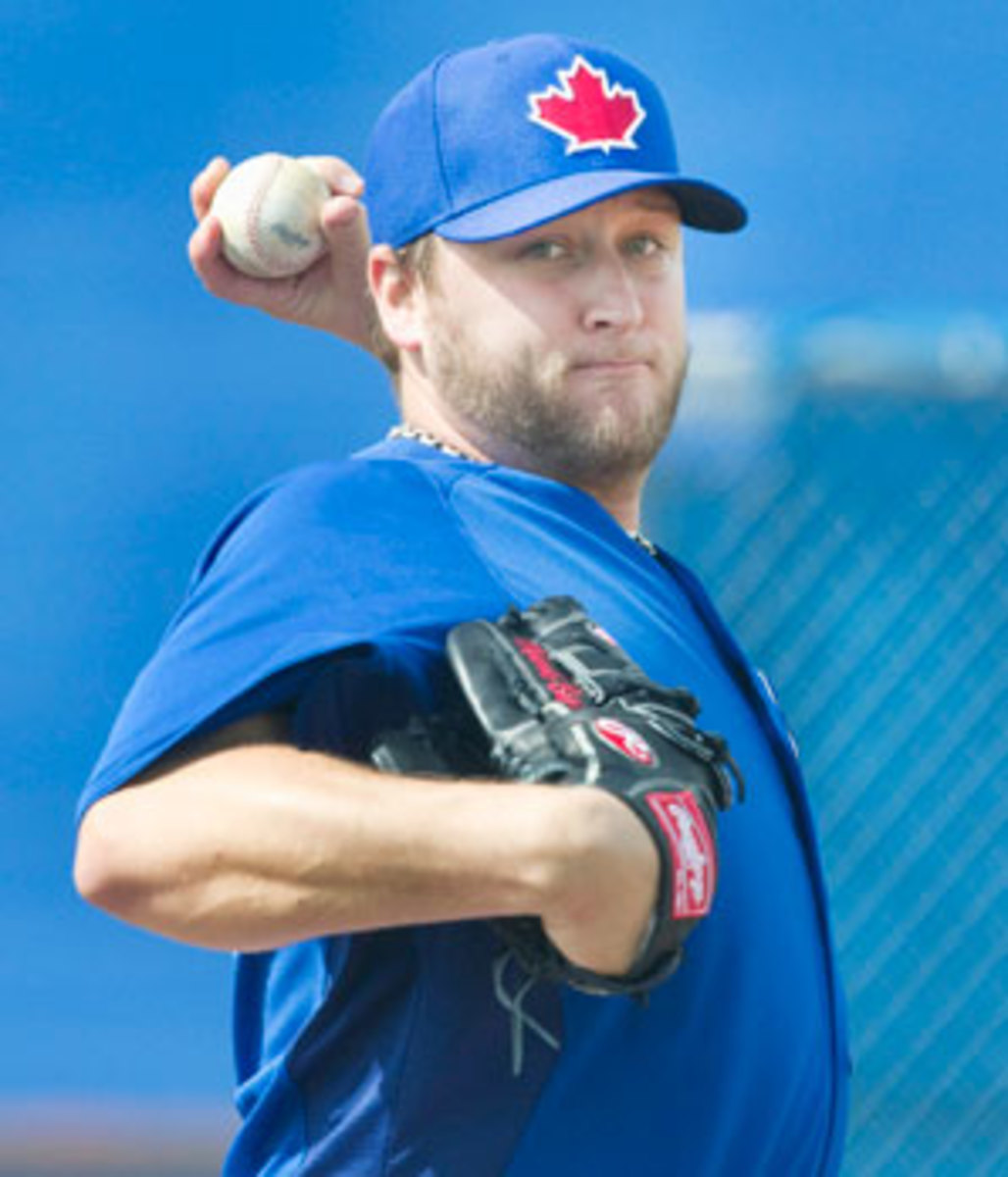 This week, Cliff Corcoran will break down what to watch in each team's camp as part of SI.com's spring training preview. Teams are listed by their order of finish from 2012. Note: The Big Prospect is a player who will be in major league camp but has not yet debuted in the major leagues.
All spring training previews: AL East | AL Central | AL West | NL East | NL Central | NL West
New York Yankees
The Big Question: Just how brittle is the Yankees' lineup?
With the exception of Mariano Rivera reclaiming the closer's job from the departed Rafael Soriano, the division champion Yankees are returning with essentially the same pitching staff that they had a year ago, one that was the fourth-stingiest in the American League in terms of runs allowed. They might even get Michael Pineda, the former Mariner who has yet to pitch for them after suffering a torn labrum last spring, back at midseason.
Things are very different on the other side of the ball, however. Because New York was pinching pennies this offseason, Russell Martin is a Pirate, Nick Swisher is an Indian and Eric Chavez, who kicked in 313 plate appearances of a 126 OPS+ last year, is a Diamondback. Throw in the hip injury that will keep Alex Rodriguez out at least until midseason and the Yankees lineup will look very different this year.
New York has done its best to paste over those losses by re-signing 39-year-old Ichiro Suzuki and adding Kevin Youkilis and Travis Hafner, but all three are well into the decline stages of their careers. The team also effectively punted on replacing Martin, whose value behind the plate and relative to his fellow catchers beside it may have been underestimated.
Only the Rangers scored more runs than the Yankees last year, so they had some margin for error. Still, Derek Jeter, who turns 39 in June, is attempting to come back from a badly broken ankle and the team has essentially no outfield depth behind the superannuated Suzuki and fellow speedster Brett Gardner, who is attempting to return from a season almost completely wiped out by elbow surgery. Mark Teixeira, who turns 33 in April, has seen his production decline in each of his four seasons as a Yankee. Curtis Granderson hit .232 with 195 strikeouts last year. Outside of Robinson Cano, there's not a lot the Yankees can bank on in their lineup. These may be first-division problems, but they're problems nonetheless.
The Big Battle: Catcher
Having failed to replace Martin, the Yankees are left to divide their catching duties among journeyman Chris Stewart, the colorful but defensively-challenged Francisco Cervelli and 24-year-old fading prospect Austin Romine, who lost most of last season to a back injury and has made just 105 plate appearances above Double-A in his career. All three bat righthanded, so there are no platoon advantages to exploit.
The early favorite to get the bulk of the playing time, due entirely to the team's appreciation for his work behind the plate last year, is Stewart, who will turn 31 next week and has hit .217/.281/.302 in 394 career plate appearances. New York has to hope that one of the younger, homegrown alternatives makes some kind of big step forward and takes the job away from Stewart. One thing seems clear, no matter who wins this competition, the Yankees lose.
The Big Prospect: C Gary Sanchez
The Yankees catching predicament is ironic given how catching-rich their farm system has been in recent years. Romine was part of that bounty at one point but injuries have slowed his progress the last two years. Jesus Montero was once the jewel of the system, but he was traded to Seattle for Pineda and minor league righty Jose Campos, who has also been slowed by arm injuries.
Sanchez, however, is still around, just turned 20 in December and was rated the 36th-best prospect in baseball by MLB.com earlier this winter. Sanchez's ranking is based on his hitting ability and big-time power potential in combination with the fact that he is improving behind the plate and should be able to remain at catcher. He'll likely start the coming season back at High-A, so the Yankees may not see him in the majors until 2015, but given their current catching situation, you can forgive them for watching him longingly this spring.
Baltimore Orioles
The Big Question: Does Brian Roberts have anything left?
In each of the three seasons since his four-year, $40 million extension began in 2010, Brian Roberts has missed more than 100 days due to injury. In 2010 it was an abdominal strain. In 2011 it was post-concussion syndrome. Last year, he played in just 17 games before tearing the labrum in his right hip, ending his season. Expecting anything out of the now-35-year-old Roberts is pure foolishness, but the Orioles still owe him $10 million for this, the final year of that extension and they still have no better option at the keystone.
For the first time since 2010, Roberts enters camp with a clear head and the expectation of being Baltimore's full-time second baseman. Last year, the O's got a combined .213/.273/.323 line form that spot, so Roberts would be almost guaranteed to improve the team's outlook at the position if he can stay healthy, but that's a huge "if."
The Big Battle: Fifth starter
The Orioles have competitions going on in leftfield and designated hitter, but neither is more compelling than the battle for the final spot in their starting rotation, and that is entirely because of the presence of Dylan Bundy. Bundy, 20, is the top pitching prospect in all of baseball and one of the three best prospects at any position according to both ESPN's Keith Law and MLB.com's Jonathan Mayo. The fourth-overall pick in the 2011 draft, Bundy started his professional career last year by not allowing an earned run in 30 Sally League innings. He then dominated High-A, made three solid starts at Double-A and finished with two scoreless relief appearances in the major leagues.
Bundy will likely open the 2013 season in Triple-A, but there's a chance for him to force his way into the big league rotation out of camp. His competition includes a collection of fallen prospects and likely relievers including Jair Jurrjens (whose contract has been held up by concerns raised in his physical about the health of his right knee), Tommy Hunter, Jake Arrieta, Zach Britton, Brian Matusz and Steve Johnson. Even if Bundy does start the season in the minors, the chances are very good that he'll join the rotation at some point during the season and could emerge as the team's ace as soon as next year.
The Big Prospect: RHP Kevin Gausman
Because Bundy has already reached the major leagues, this designation falls to Gausman, but it doesn't fall very far. The fourth-overall pick, like Bundy, in last year's draft, Gausman is taller (6-foot-4 to Bundy's 6-foot-1), two years older and on just as fast a track to the major league rotation, as evidenced by his being invited to camp with just 15 professional innings under his belt. Drafted out of Louisiana State University, Gausman threw nine of those innings at High-A last year and could start as high as Double-A this spring with a late-season call-up to the majors not out of the question. If he can develop a solid breaking pitch to go with his devastating fastball/changeup combination, he could give Baltimore a second young ace in short order.
Tampa Bay Rays
The Big Question: How many different lineups will Joe Maddon use this year?
In 2012, Tampa Bay's manager used 151 different lineups in 162 games. Coming into camp this year, the Rays have just four men who seem likely to get enough at-bats to qualify for the batting title: third baseman Evan Longoria, centerfielder Desmond Jennings, shortstop Yunel Escobar and utility man Ben Zobrist, the last of whom is likely to see time in rightfield as well as at second and first base.
Rightfield should ultimately be filled by top prospect Wil Myers (see below), first base is ostensibly James Loney's position (though he may not hit enough to hold onto it), and the Rays also have Kelly Johnson, Sean Rodriguez and Ryan Roberts vying for time at second base. Meanwhile, lefthanded leftfielder Matt Joyce and designated hitter Luke Scott are likely to split time with righthanded platoon partners. Outfielder Brandon Guyer and non-roster slugger Shelley Duncan are among the leading candidates there, though the switch-hitting Zobrist could also become part of that arrangement, as might Myers in the early going.
All of which is to say nothing about the potential such mixing-and-matching has in terms of generating unique batting orders. Last year, Maddon didn't use the same batting order in consecutive games until mid-May and only twice all year did he utilize the same lineup three games in a row.
The Big Battle: Fourth and fifth starter
David Price, Jeremy Hellickson and Matt Moore are locks for the starting rotation, but there are three men vying for the final two spots. The veteran in that trio is 6-foot-9 Jeff Niemann, who will turn 30 at the end of the month. Last year, Niemann beat out Wade Davis for the final rotation spot in camp, but in his seventh start of the season, a comebacker broke his right leg. Niemann's September return lasted all of 10 batters before he was shut down with a sore shoulder.
Niemann is reportedly back to full health, but the Rays rotation might be better served by taking one of the two kids competing for the spot: Alex Cobb, a 25-year-old, who went 7-1 with a 3.09 ERA in 11 starts over the final months of the 2012 season, and Chris Archer, 24, whose major league debut last season was highlighted by a strong seven inning outing against the Rangers (4 H, 2 R, 2 BB, 11 K) in early September.
Based on his performance down the stretch, Cobb has the inside track to one of the last two spots, as Maddon confirmed earlier this week. That would leave Niemann and Archer to do battle over the fifth spot. Archer has front-of-the-rotation potential, so the long term solution would seem clear. The only question is if the Rays think Archer could use a little more refinement at Triple-A and want to try to build Niemann up as potential trade bait in the meantime.
The Big Prospect: OF Wil Myers
James Shields' name is missing from the above rotation accounting because of this man, the fourth-best prospect in baseball according to both Keith Law and Jonathan Mayo. Myers hit .304/.378/.554 with 24 home runs in 99 Triple-A games last year and is a career .303/.395/.522 hitter in the minor leagues. He can flat-out rake and he should be the Rays' starting rightfielder by midseason at the latest and a middle-of-the order hitter alongside Longoria for the rest of the decade. The only question is if he can convince the team to give him the job on Opening Day.
Toronto Blue Jays
The Big Question: Can everything that went wrong in 2012 go right in 2013?
Outside of some strong performances from the bullpen, exactly one thing went right for the Blue Jays in 2012: Edwin Encarnacion had a monster breakout season as the team's designated hitter. Everything else went wrong. The only Jays regular other than Encarnacion to post an above-average OPS+ in 2012 was Jose Bautista, but he missed essentially the entire second half with an injured left wrist that ultimately required surgery. Toronto lost its intended closer, Sergio Santos, to a frayed labrum before the end of April, and injuries decimated its starting rotation as the season progressed, with Kyle Drabek, rookie Drew Hutchinson and reliever Luis Perez all requiring Tommy John surgery.
The only Blue Jays starter to post an ERA+ above average was Brandon Morrow, but he missed two and a half months midseason due to an oblique strain, and while would-be ace Rickey Romero managed to avoid the disabled list, he would up pitching through knee and elbow injuries that inflated his ERA to 5.77.
Mere health and a return to baseline performance for the Jays' returning players would drastically improve their outlook for 2013. If they can get similarly healthy and productive seasons from their hail of big-name additions, including R.A. Dickey, Josh Johnson, Mark Buehrle, Jose Reyes and Melky Cabrera, they could stand a very good chance of going from fourth place to first in the East. For that to happen, however, as much as to go right for them in 2013 as went wrong in 2012. The most likely outcome is something in between.
The Big Battle: Second base
Two more new additions, switch-hitters Maicer Izturis and Emilio Bonifacio, will do battle over the starting second base job this spring. The two had similarly poor 2012 seasons at the plate (averaging .257/.325/.315) and both offer positional flexibility in a backup role. Bonifacio, however, can play all three outfield positions as well as second, third and shortstop, and his 2012 season was right in line with his pre-2011 performance, suggesting it was his breakout 2011 season that was the fluke. That pushes Izturis forward as the favorite to start at the keystone, but don't discount the temptation of having Bonifacio's blazing speed in the ninth spot of the order, otherwise known as the AL's second leadoff spot.
The Big Prospect: LHP Sean Nolin
Five of the team's top 10 prospects, according to Baseball America's list in early November, have been traded, including four of the top five and each of the top three. Cross out catcher Travis d'Arnaud and righty Noah Syndergaard, sent to the Mets for Dickey, centerfielder Jake Marisnick, lefty Justin Nicolino and shortstop Adeiny Hechavarria, moved to the Marlins for Johnson, Buehrle and Reyes, among others. The leaves five kids, four of whom are too young to have drawn an invite to major league camp this spring.
That passes this designation on to Nolin, who ranks in the Jays' remaining top five according to Baseball Prospectus. Nolin invites Andy Pettitte comparisons as a big Texas lefty with a deep arsenal (low-90s fastball, change, curve, slider) but no elite pitch. The result is a strong, mid-rotation projection. Last year, in his age-22 season, he dominated High-A and succeeded in three late-season starts in Double-A. He'll start back at the latter level this year, but could force his way up to the majors by season's end.
Boston Red Sox
The Big Question: How are MikeNapoli's hips?
In early December, the Red Sox and Napoli came to terms on a three-year, $39 million contract, but when Napoli took his physical the team discovered a problem with his hips. That led to a six-week delay during which the contract was rewritten as a one-year, $5 million deal with an extra $8 million tied up in playing-time and roster bonuses.
What the Red Sox found in Napoli's hips was avascular necrosis, the same condition that led Bo Jackson to get a hip replacement in his late 20s. Avascular necrosis is a degenerative condition in which the bone, in this case the hip joint, fails to get sufficient blood supply and begins to suffer cell death. Despite being diagnosed with it, Napoli has had no symptoms thus far and underwent an MRI on Thursday to check the progress of the disease, the results of which were not yet available at press time.
Both sides are obviously hoping that the condition will not hinder Napoli this season, as he is slated to be Boston's starting first baseman this year and, from Napoli's perspective, a free agent after the coming season.
The Big Battle: Leftfield
Assuming everyone's healthy, the Red Sox have most of their roster set coming into camp save for the last few bench and bullpen spots. The one position that's up in the air is leftfield, which will likely be filled by a platoon of righty slugger Jonny Gomes and the switch-hitting Daniel Nava. The exact nature of that platoon remains open, however, as the Red Sox have said they are open to giving Gomes the majority of the playing time in left.
That said, Nava, who went undrafted and was signed out of the independent leagues just shy of his 25th birthday, has made a habit of exceeding expectations. He's also a career .261/.369/.399 hitter against major league righties while Gomes has hit just .223/.307/.425 against righties in an admittedly larger sample. Nava turns 30 next week, so he's not a prospect by any measure, but for the season at hand, he could well emerge as the Red Sox' primary leftfielder.
The Big Prospect: SS Xander Bogaerts
The fifth-best prospect in baseball according to Keith Law, Bogaerts hit .302/.378/.505 in High-A last year as a 19-year-old before earning a late-season promotion to Double-A and continuing to rake there for a month while still a teenager. Having just turned 20 in October, Bogaerts still has a lot of maturing to do on the field and could need to move to third base as he fills out, but there's no denying his bat or his potential, and Red Sox fans will get their first look at it in camp this spring.