Kershaw to start 3rd straight opener for Dodgers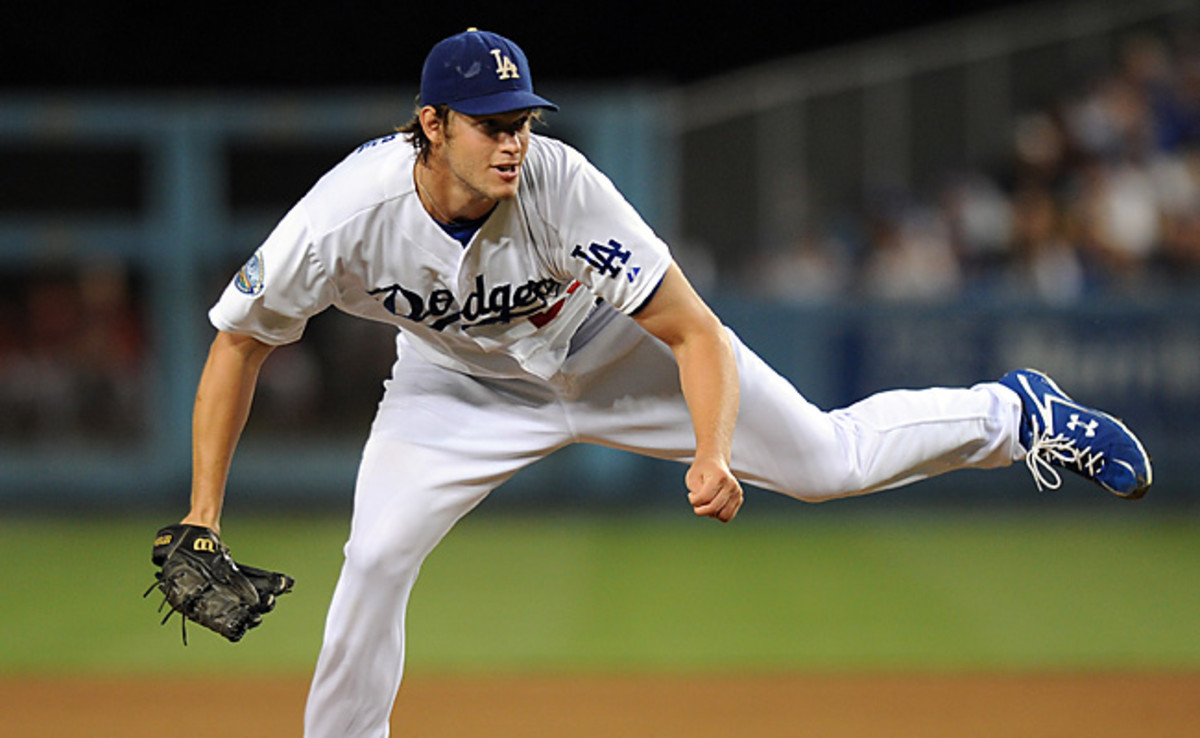 GLENDALE, Ariz. (AP) -- Clayton Kershaw was selected Saturday as the Los Angeles Dodgers' opening day starter and will become the team's first pitcher to start three straight openers since Derek Lowe from 2005-07.
Kershaw will take the mound April 1 against the World Series champion San Francisco Giants at Dodger Stadium.
"I'm excited to do it," he said at Camelback Ranch after the Dodgers' first full-squad workout. "It's a huge honor. The chance to pitch on opening day is a big deal. Then after that, it's just once every five days from there."
The assignment was expected for Kershaw. Dodgers manager Don Mattingly said he spoke to the left-hander about it a day or two after pitchers and catchers reported to camp on Tuesday.
"You like guys who are low maintenance," Mattingly said. "He's been relatively healthy. He's pretty consistent in his outings. You don't get big fluctuations.
"You kind of know what to count on, what to expect."
In 2011, Mattingly announced Kershaw would start opening day on the first day of spring training. Kershaw, the NL Cy Young Award winner that season, pitched seven sharp innings in a 1-0 victory over the Giants at Dodger Stadium.
In 2012, Kershaw threw three scoreless innings in Los Angeles' 5-3 victory at San Diego. The two-time All-Star, 14-9 last year with a 2.53 ERA, left after the third inning because of flulike symptoms.
Kershaw said he won't approach the 2013 opener any different than he did the previous two years, despite expectations heightened by the Dodgers' busy offseason. They spent $200 million to add right-hander Zack Greinke and South Korean lefty Hyun-Jin Ryu to the pitching staff. Greinke is projected to be the No. 2 starter.
"It's probably the same as every day, opening day," said Kershaw, troubled by a hip injury last season. "Every opening day that I've been part of has been an awesome atmosphere.
"I know there's a lot excitement about this season, for sure. I'm not debating that. But opening day is opening day no matter whether it's here or somewhere else. I expect the fans to be as awesome as they always are."
Kershaw will make $11.5 million this year. He is eligible for free agency after 2014 season and figures to be in line for a big contract following Felix Hernandez's $175 million, seven-year deal with Seattle.
Kershaw said spring training has started with the same kind of optimism he's experienced in other camps.
"We've got a great team," he said. "I'm excited for the season to start, just like every year. But until the games start, nothing has changed as far as I'm concerned. I'm not trying to downplay anything that has happened to our team. But at the same time, it's always exciting. Every team comes to camp thinking they're going to win the World Series."
NOTES: Dodgers President Stan Kasten said season-ticket sales are at a record 27,000, about 10,000 more than the team had sold by last year's opener. ... Mattingly grabbed a bat and faced several of his pitchers during a bullpen session. One of them was Ryu, whose every move is followed by a crowd of South Korean reporters. "He's got a little Sid Fernandez in him," Mattingly said. "He kind of catches you off guard. His motion is a little bit different."