Reds hope Choo is center(field) piece of championship puzzle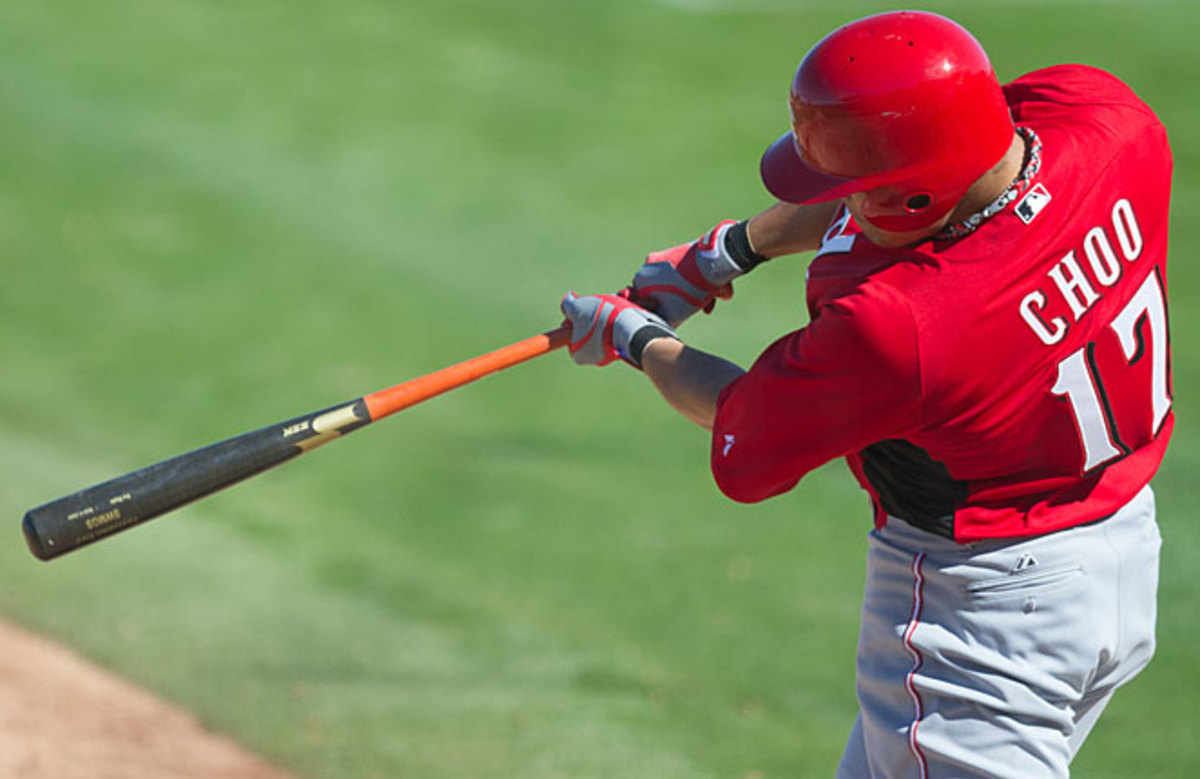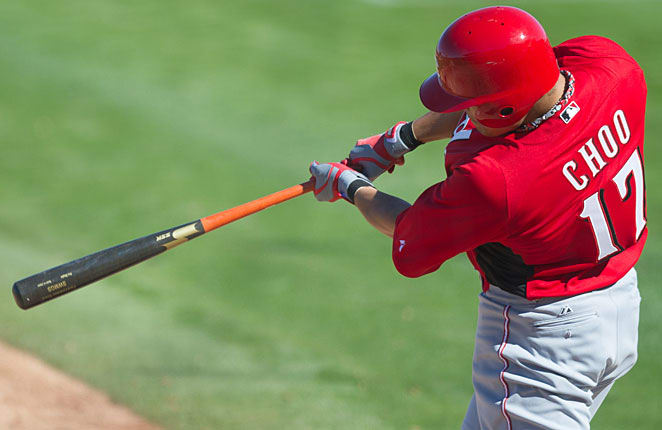 For more of SI.com's 2013 Major League Baseball season preview coverage, click here.
Cincinnati Reds
2012 Record: 97-65, first in NL Central, lost NLDS to Giants
2013 Projection: 95-67, first in NL Central, lose NLDS to Nationals
Walt Jocketty, general manager of the Reds, learned the lesson long ago. "In St. Louis, I had a team in '96 that was one win away from the World Series, and we fell just short," says Jocketty, who was GM of the Cardinals from 1995-2007. "That winter I didn't do much to change the club because I thought we were so close. But that was a mistake -- we fell flat the next year, and I learned that it's always important to retool, no matter how good you think you are."
Last year the Reds were very good -- they won 97 games (second most in the majors) and were up 2-games-to-0 in the Division Series before the Giants roared back to take the series -- but Jocketty was still aggressive in retooling the NL Central champs over the winter, dealing away Drew Stubbs in a three-team trade that brought Shin-Soo Choo to Cincinnati. It was a bold move that left the Reds without a true centerfielder, but Jocketty says "it was a no-brainer because of the big hole Choo fits, which was leadoff. After we re-signed [Ryan] Ludwick, our priority was getting that leadoff guy, and now you look at the lineup, and it's just set up so well. The only question is whether Choo will be able to play centerfield. We obviously feel he can."
When the trade was completed, Indians GM Chris Antonetti quipped to Jocketty, "You're going to have to give the keys to Choo -- he'll be the first guy in, every day." Says Jocketty, "Chris was right. [Choo's] a proud guy, and he doesn't want to be anything less than great at anything he does -- he's been working hard to make this transition [to center] work."
Early in camp the Reds were pleased with what they'd seen -- the only person in Reds camp who seemed unsure of whether Choo could make the transition was Choo himself. "It hasn't been easy, playing a position I've never played in the majors, but I'm trying my best," says Choo, who attributes his struggles in rightfield last season in Cleveland to the thumb and oblique injuries he suffered in 2011. "If they're not happy, then I guess someone else will be playing centerfield. We'll see."
There's no doubt about Choo's impact on the offensive side: his addition makes the Reds lineup as formidable as any in the National League.
"Having him atop the lineup really changes everything," says rightfielder Jay Bruce. "He lets a guy like Brandon [Phillips] slide down to where he's better suited. This is now as complete a lineup as we've had while I've been here."
Biggest Addition: Shin-Soo Choo
Reds leadoff hitters posted an abysmal .254 OBP last year, the worst in the majors in three decades. Enter Choo, whose .384 OBP over the last five seasons is the seventh best in the big leagues.
Biggest Loss: Drew Stubbs
The Reds dealt Stubbs away in the swap with Cleveland for Choo, and they'll miss the centerfielder's defense. Choo hasn't played center since he was a prospect in the Mariners system, and the Reds defense could take a big hit.
What They Do Best: Score
The Reds ranked 21st in the majors in runs last year and still won 97 games, but this year they could be the best in the league with a full season from a healthy Joey Votto, coming off an injury plagued 2012, and Choo's addition atop the lineup.
What They Do Worst: Fix a Leake
With Aroldis Chapman heading back to the bullpen, the back end of the rotation is the only concern: Will Mike Leake (8-9, 4.58 ERA last year, the likely No. 5 starter, rebound from his rocky 2012?
Bottom Line
After addressing its biggest problem (leadoff), Cincinnati is a championship-caliber team, with a pair of MVP candidates in Votto and Bruce, two sleeper Cy Young candidates in Johnny Cueto and Mat Latos and one of the best bullpens in baseball. But come October, the Reds may be regretting their decision to keep Chapman in the bullpen if their most talented pitcher is again a non-factor in the postseason.