MLB Mock Draft: Gray looks like best bet at No. 1 -- for now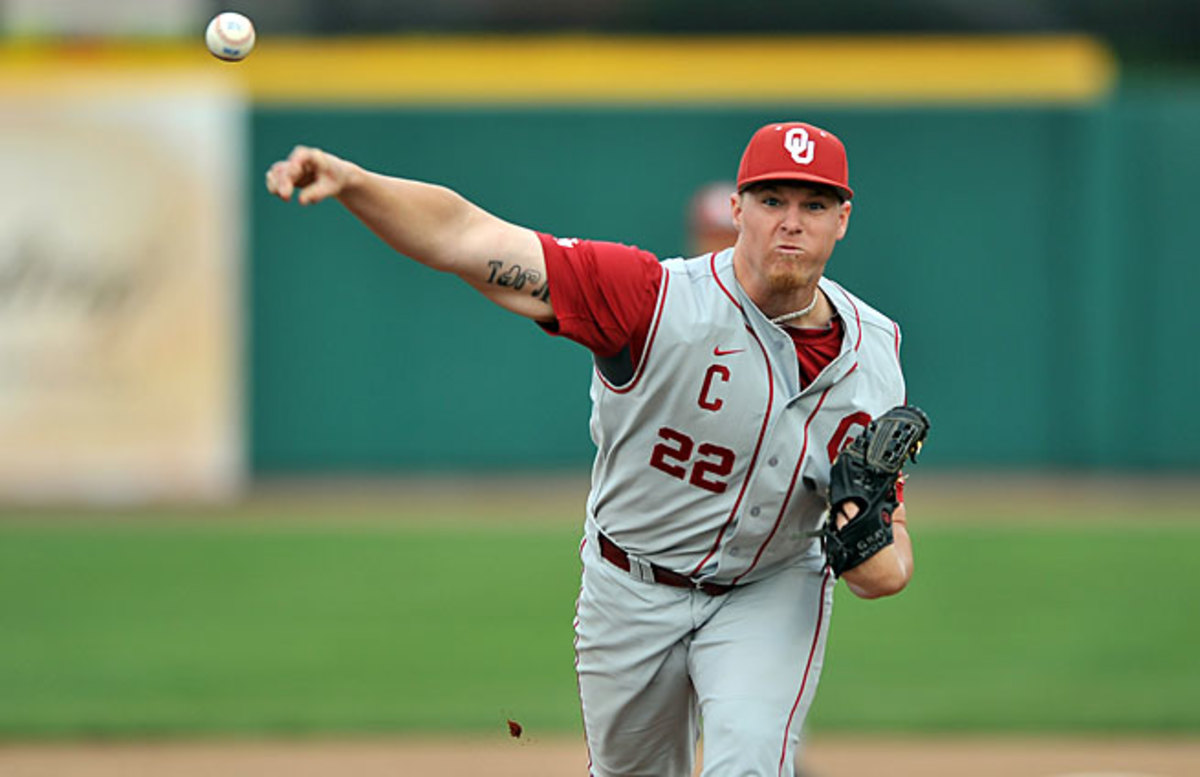 This year's MLB Draft is unusually difficult to handicap.
The best player available, Georgia high school outfielder Clint Frazier, will probably not be the first pick. He's a little undersized and that fact, coupled with his being a prep position player, is historically a bad combination for players hoping to go first overall. If Frazier were a little bigger, he would be a slam dunk as the first choice.
The best pitcher available, righthander Mark Appel of Stanford, will probably not be the first selection either. He is represented by Scott Boras, meaning contract negotiations figure to be contentious, consummating in the last minute of the last hour of the July 12 signing deadline. Last year, similar contentiousness over his contract prevented Appel from signing with the Pirates, who had taken him eighth overall.
If all this sounds like the plot to a Quentin Tarantino film, don't worry. Predictability is often a bore, and unlike this year's NFL Draft, which featured a seemingly endless parade of obscure offensive tackles, the 2013 MLB Draft promises to be exciting and packed with unexpected developments.
NOTES: There are 33 picks because of various compensation rules. The Pirates failed to sign Appel after drafting him last year and are thus given a pick one slot below where he was taken in 2012.
Under a new system this year tied to compensation for lost free agents, teams would gain a first-round draft pick if a player to whom they had made a qualifying contract offer rejected that offer. The Yankees therefore received two picks at the end of the first round as compensation for losing Rafael Soriano (to the Nationals) and Nick Swisher (to the Indians) in free-agency.
Three teams -- the Nationals (for signing Soriano), the Brewers (for signing Kyle Lohse) and the Angels (for signing Josh Hamilton) do not have first round selections because they signed players who had turned down qualifying offers from their old teams. The Cardinals, Rangers and Rays gain additional picks for losing Lohse, Hamilton and B.J. Upton, respectively. The Braves lost their pick for singing Upton but added it back when Michael Bourn signed with the Indians. For a more detailed breakdown of the rules behind this new system, click here.
On to the Mock Draft, version 1.0: