Rangers recall top prospect Jurickson Profar, put Ian Kinsler on DL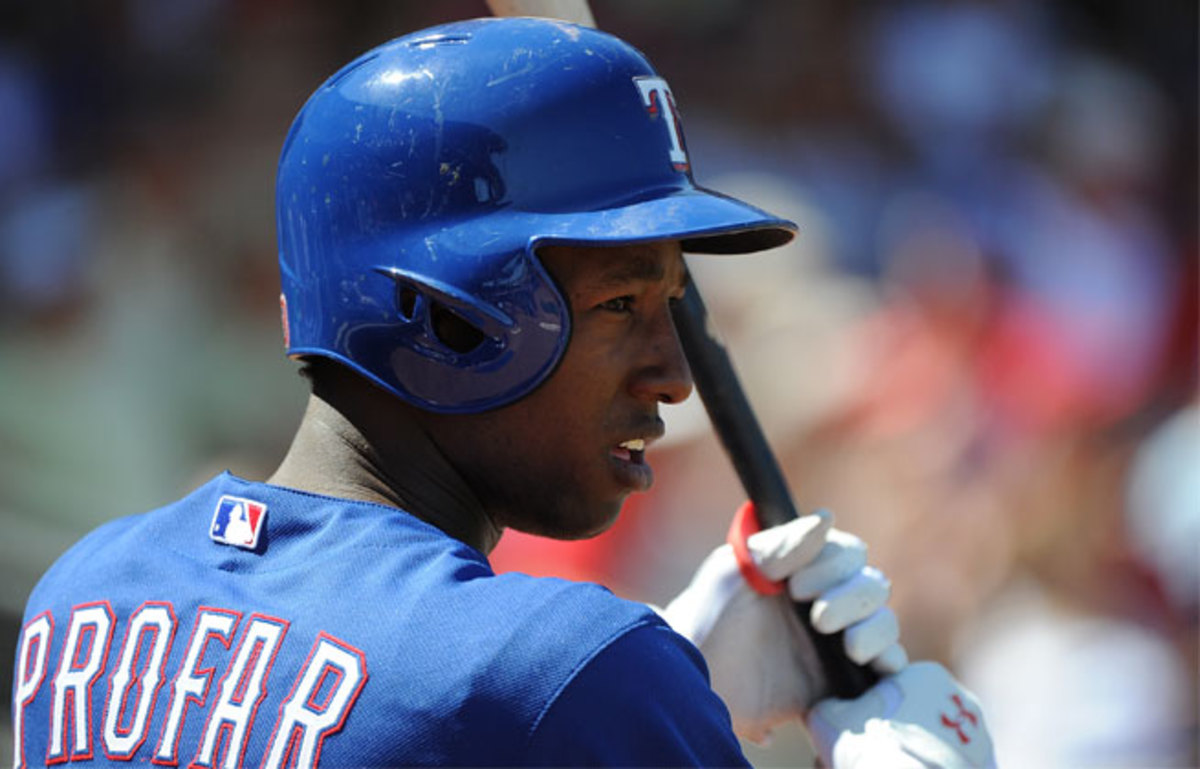 ARLINGTON, Texas (AP) The Texas Rangers have placed second baseman Ian Kinsler on the 15-day disabled list because of bruised ribs and recalled top prospect Jurickson Profar from Triple-A Round Rock.
The move was announced before the Rangers, with the best record in the majors, played their series finale against Detroit on Sunday night.
Because Kinsler entered Friday night's game as a pinch-runner, the DL move was retroactive to Saturday, when Kinsler didn't play. The earliest he would be eligible to return is June 2.
Kinsler is hitting .302 with seven home runs, 20 RBIs and 24 runs scored in 40 games.
Profar was hitting .278 at Round Rock, where he had an eight-game hitting streak. The 20-year-old Profar made his major league debut last season, hitting .176 in nine games.