Johnny Bench, the Chicken and an oral history of The Baseball Bunch
The cast and creators tell the behind-the-scenes story of The Baseball Bunch, an early-1980s TV show that featured Hall of Famers Johnny Bench and Tommy Lasorda, the San Diego Chicken and a group of kids.
Your teams. Your favorite writers. Wherever you want them. Personalize SI with our new App. Install on iOS or Android.
For baseball-loving kids of the early to mid-1980s The Baseball Bunch was a vicarious thrill. The charming half-hour children's show ran from 1981 to '85, mostly on NBC-syndicated stations. It almost always featured a major league player as a guest star, who would team up with host Johnny Bench and the San Diego Chicken to have fun and teach a team of kids the game's fundamentals.
The original idea came from Doug Schustek, a former TV producer and the one-time sports director of Channel 9 in New York. Schustek had worked with Bench on television projects before, and thought there should be a kids show involving the Cincinnati Reds' star catcher. Though Schustek, who could not be reached for comment for this piece, left the show soon after it was developed, his idea proved to be a hit. Major League Baseball Productions staffers developed the show, and Bench's presence enticed big leaguers—who were paid approximately $1,000 for appearing—among them several who would one day join Bench in the Hall of Fame, such as Gary Carter, Jim Rice, Tom Seaver and Ozzie Smith.
The result was a show that is more than just a pleasant memory for many Generation X sports fans. It was a defining experience for those who made it, some of whom went on to have distinguished careers in television and movies. Now, for the first time, the cast and creators reflect on what went on behind the scenes, why Bench was so beloved and why its like may never be seen again.
Ozzie Alfonso, content adviser for The Baseball Bunch, 1981: It was a time when educational entertainment for kids was the thing: the late '70s, early '80s. We had not only Sesame Street, but Nickelodeon was coming out, and we had Square One TV and The Electric Company.
Mark Durand, Baseball Bunch writer, 1980-83: I seem to remember that the pilot wasn't quite cutting it. It was too slack. I think that there was a general consensus that this needed to be fun. We had to get kids engaged because it was Saturday morning television.
Ted Giannoulas, the San Diego Chicken: After they reviewed their [initial] filming, they called me and said, "Ted, can you come in and help us out? We're going to reshoot the whole script, and you just improvise. We don't have the time to rewrite anything, so just do what the Chicken would do in these situations."
I went up two days later and did it. They sensed that this was the formula that was going to work, and [it did]. They were able to sell the show. I did the pilot just as a favor; I don't think they even paid me for it.
Jody Shapiro, Baseball Bunch producer, 1980-82: The Chicken was really hot in those days. He was the premier mascot, and to bring him in just made a lot of sense for us. The show came with Johnny, and I don't recall any discussion about "Let's do the show, but let's not have Bench do it. Let's have someone else do it." When I look back on it, I can't think of anyone better to have done the show.
Though he was best known as a two-time National League MVP and arguably the best catcher in baseball history, Bench had also caught the eye of people in television through his TV work throughout the 1970s. In the early '80s, as his playing career wound down, he was one of the co-hosts of a show on NBC called Games People Play, making him a natural choice for The Baseball Bunch.
Johnny Bench, host: It just seemed like something I could really get into. First of all, we had the best thing of all—The Chicken, somebody you could always play off of. Second, we had the best ballplayers in the world—Hall of Famers, and guys that were really good and outgoing. All we had to do at that point was bring out their personalities. I had experience doing that, and they thought it was the right mix. And to throw Tommy Lasorda in as the [Dugout] Wizard, it was just perfect.
*****
• Check out all of SI's 2016 Where Are They Now? coverage
The Baseball Bunch pilot aired as a special in summer 1980. Production for the series moved from Los Angeles to Tucson, Ariz. in 1981 for logistical reasons. That meant recasting.
Geoff Belinfante, senior producer, Major League Baseball productions: We were looking for ethnic diversity, number one. Number two, we were looking for kids who had some modicum of baseball skills. And we were looking for kids who we thought could act and be identifiable. Also, we wanted to be sure we had a girl involved. That was very important.
Bench: It was such a good mixture. We had the chubby kid who was the good catcher [Sam, played by Jared Holland]. We had girls. We had kids who were good athletes. It's kind of like putting a baseball team together. Those personalities were all unique, and they were all fun. I didn't hear a whine out of any of them.
Linda Coslett, cast member ("Kate"), 1981; production assistant, 1982-85: They chose Palo Verde Park, and they had discovered that there was a girl in the local Little League. They asked me if I wanted to audition for the part. I ended up going through 11, 12 auditions because I could play baseball and I knew the game—I just didn't know how to act, I guess.
Erik Lee, cast member ("Rick"), 1981-84: There were auditions being held at the park that Linda and I played at. I went down there and they just kept calling me back to audition. I had never done anything like that before that, except maybe acted in school plays.
Ed Tonai, cast member ("Freddie"), 1981: I hadn't really been interested in acting and I hadn't played any baseball or tee-ball yet. They were looking for a Japanese kid, because they also wanted to try to sell this in Japan. I guess they had a difficult time finding any Japanese kids in Arizona. So they tried to do a little casting in Las Vegas, where I lived at the time. One of the places they looked was the local Japanese-American Citizen League of which my dad participated.
Jackie Masei-Lukas, cast member ("Jessie"), 1983: I got it because I didn't throw like a girl. That made me really happy. I got to act and I got to play baseball and I got to meet all these amazing people.
Lee: The prospect of getting out school for at least two weeks in February was just simply awesome—and to play baseball all day while we were doing it. And to eat from food trucks. That was great. The whole thing was very exotic.
Rich Domich, various positions, including producer, 1981-85: I think we were meeting in the production room at seven o'clock, or quarter to seven [a.m.] and probably out on the field by 7:30. There was a lot of stuff to get ready. We did have tutors for the kids. You had to make sure they were keeping up with their schoolwork. It was a very long day.
Shapiro: It was all hands on deck. It wasn't like I was sitting back in an air-conditioned room waiting for the dailies to come in. Literally everybody was doing everything. It wasn't guerilla television, but it was "We've got a day with Ted Williams, don't mess it up." Because he's not going to give you a second day; if he says he's leaving at 3 p.m., it means he's leaving at 3.
Domich: The show had three acts. We would shoot two acts in a day. Then the third act is when they sit in front of the bench and get a lesson from the Dugout Wizard. That portion was done without the guest star.
Belinfante: We were all young and none of us had done a full-time comedy baseball show—no one had. We hadn't even done anything other than This Week in Baseball and Race for the Pennant [a weekly baseball show on HBO]. So this was breaking ground for us on the creative side as well. Fortunately, we had a bunch of pretty good writers and people who were passionate about the sport who came up with the ideas and did the research and spoke to the stars.
Mike Tollin, Baseball Bunch director, 1980-82: We were all youngish and this, for a lot of us, was the first job of this magnitude. We couldn't wait. Imagine, we're leaving New York in the dead of winter to spend three or four weeks in Tucson, where it was 75 degrees and sunny every day. And we're just hanging out on the field with kids who are always in a good mood and our baseball heroes. We were all baseball junkies, so what could be better?
Bench: You'll never find a better crew. Domo [Domich] was just the best, and Mike [Tollin, who went on to produce movies such as Varsity Blues and Summer Catch] was on his way. It was a nice beginning for him.
Domich: The one thing beyond our friendship that Gary [Cohen, a writer-producer from 1981 to '82], Mike, and I shared was this love of baseball. We had the keys to the Little League field and the keys to the lights. And we had all the equipment that the companies would send in for The Bunch. So we'd play all the time. Our release was to go out on the field, flip on the lights and take infield.
Bench: They were huge fans, and they loved it. Every time we shot a show, I mean, here's Ted Williams, there's Pete Rose, here's Mike Schmidt. It was like being a kid in a candy store for those guys.
Plus, being from New York, they got to rent cars when they went out there. It was amazing, every time you needed someone to do an errand—they always rented a Camaro or something that went 140 miles an hour—they'd be saying, "I'll go get it!" because they never got to drive in New York City. It was hilarious. You could hear when someone was going to do an errand, because the gravel in the parking lot was spitting all over everybody. They were peeling out.
*****
The producers did more than just plan the show and run errands. They also had to participate.
Domich: We would have [guest stars] hit or pitch, and we'd film it from all sorts of different angles. I had the privilege to pitch every one of those batting practices, which was just incredible: I got to pitch to Ted Williams. I mean, good Lord. That was the first show of the season. I was rusty. I wasn't in batting practice form. And he wasn't going to hit. We kind of shamelessly had the little girl [cast member] Stacy Blythe, [say] off-camera, "Mr. Williams, will you hit?" And he couldn't say no. So I start throwing and I can't find the plate.
He yells out to me, and he's like John Wayne, "Throw harder." I said, "Oh boy." I start throwing harder.
Then he said, "No, throw harder." I threw a little harder.
Then he goes, "No, no, no. Throw as hard as you can." I said, "Oh my God, I am throwing as hard as I can." I looked up to the sky— and I remember it like it was yesterday—and I said, "Please, God, don't let me hit Ted Williams."
It took about 14 pitches. He just started hitting ropes. Just line drives to center and to leftfield, and you got goose bumps watching it. I'm going to guess he was in his late 50s, early 60s. It was a bit terrifying.
Gary Cohen, Baseball Bunch, writer-producer, 1981-82: My favorite thing about Ted was in The Science of Hitting he had a strike zone with a baseball in each part of the strike zone. I said to Jody, "I want to make that." He goes, "What do you mean you want to make that?" I said, "I want to use real baseballs to really construct that." I found a local carpenter, and I took my 12 dozen Major League baseballs to the guy and a week later I came back and he had a full 3-D version of the Ted Williams strike zone. It was the first time anybody had ever done that. Ted showed up, and he was stoked to see it. He was like, "Look, kids, this is it!"
We used it on the show, and then the show's over. We have a couple of days to get rid of stuff. This thing is big. It weighs, I don't know, 40 pounds or something.
I said to Jody, "What do we do with this?"
He said, "I don't know. Throw it out."
I said, "I'm not throwing this out. This is history! What are you talking about?"
He goes, "Well, do what you want with it. I don't care."
So I called the Baseball Hall of Fame, and I said, "If I sent this to you, would you guys use it?" And they said, "Well, maybe. We love donations. We're happy to have it." I sent it to them. For 15 years, at least, it was in the basement. Then they had a Ted Williams exhibit, and they broke it out and everybody loved it. And it is now on permanent display in the Hall of Fame. I am told it is one of the most popular pieces of memorabilia and it's one of the most photographed things in the museum.
Lee: Rich would throw batting practice to these guys. We were on a Little League field, 200-foot fence. We were out by the basketball courts, by the trees. These guys are hitting shots that must've been 400, 450 feet. We're running through this kind of forest of eucalyptus tree, catching these fly balls. It was just a blast.
Rolon Culver, cast member ("Zack"), 1982-84: They'd literally hit them three fields over, and we're out there trying to catch these balls that look like a little speck of dust in the sky.
Domich: Willie Stargell hit the longest ball. I had never seen a ball go that far. Andre Dawson may have hit the ball harder than anybody.
​Giannoulas: Andre Dawson, bless his heart. He was the only player who showed up that knew every line, every scene and every word of the script. He was just so anxious to be sure it was a good show—and it was. Andre was playing in Montreal and not getting a lot of attention there in the States.
Domich: He said, "Well, my wife had watched the show and she wanted to make sure that I didn't make a fool out of myself, so we've been practicing for a couple of weeks."
Dusty Baker, Los Angeles Dodgers, guest star: It was pretty prestigious to get on The Baseball Bunch. The only games that were on TV were the Saturday Game of the Week, I think Monday Night Baseball, and, if you were fortunate enough to be on a team that got there, the playoffs and World Series. If you were even asked to be on the show, that meant you were a pretty good player, because the public wouldn't have known you if you weren't. To be on The Baseball Bunch, that was pretty cool. That meant the kids knew you. And if the kids knew you, then there's a good chance their parents are going to know you sooner or later and take you to the ballpark to see some of your favorite players. That brought awareness to the game, which, at that time, needed it.  
Domich: There was no pressure. We would have a few media that would come over and do some interviews, but it was a relaxing thing that was all about baseball and kids, and Johnny had the respect of all these guys. That meant a whole lot. A lot of them were his friends.
• SI Vault: A Bunch of Fun and Good Advice (1981)
Bench: I don't know that it would have been the same thing with a host who was a broadcaster. I think I gave it a lot credibility. I certainly had those friendships and relationships. I think they felt that I was going to give them a fair shake. We were going to utilize them to do everything and get all the information and let them be the star. That was the whole idea: we were trying to make them the star. We'd play the buffoon ourselves. It was just a hoot, I mean, it really was.
That's what friendship and respect can do. It's like having your own golf tournament, and then inviting all the players to play. If someone else called them and said, "Johnny Bench is having a golf tournament," they'd say, "Yeah, right, sure. Enjoy yourself." But I call and it's sort of like, "Oh, Johnny? I'm in. Let's go."
Shapiro: [The guest stars] are just guys, particularly when you get them on the show. They're out of their element. You've got to remember the environment. This is back in the early '80s, before the media crush. A lot of these guys would walk in and they would be nervous. "What do you want me to do? How do I speak? Do I look OK?"
Belinfante: We didn't ask [the players] to memorize a script, but we did write a script for them, and I think Johnny became very good at pulling other stars through the script. Johnny was able to work with the stars and get them to say what we wanted them to say.
Bench: There were guys sometimes you never saw their personalities. [Andre] Dawson, he's so quiet you wouldn't know he's at the plate. He'd stand out there, and we got him to laugh. We got him to enjoy himself. That was my role, to get those guys to give a better performance.
Baker: Johnny knew your lines and his lines.
Durand: I'm completely puzzled as to why he hasn't become one of the great athlete celebrities. On the set, he was such a quick study. It seemed like half the time, he was directing the set.
Bench: These players are great guys. They're not prima donnas. We just knew it was a thing to enjoy: to go out and teach baseball. We weren't making hundreds of millions of dollars. We didn't have our own planes. We're still flying in coach. We'd hang out together if we were ever in a golf tournament. We had respect for each other.
It's not like you're having to do NCIS. This is doing something you're good at, natural at and you're comfortable doing. Do I think it would be different today? Yeah, I think it probably would, but ballplayers are still kids. They love it. They're comfortable when they're on a baseball field. You ask them questions about their position, about stealing bases, about pitching, and man, it's there. They want to share. They want to be as forthcoming as they possibly can. It was the easiest job in the world for me.
• Subscribe to get the best of Sports Illustrated delivered right to your inbox
Lee: The level of instruction was just outstanding. It was like going to an extended skills camp. Far and away, though, the best part of the whole thing was Johnny hitting ground balls or fly balls to us between takes.
Coslett: He joked around a lot when it was getting tense on the air. If one of us kids couldn't get a line right and some of us were getting frustrated, he'd make a joke.
Masei-Lukas: He sent me Christmas cards up until I went to college.
Coslett: My mother was going through a divorce, and my father had already left at the time. He found out about it. A few mornings when my mother would drop me off, if he was there, he would make an effort to come over to the car and say hello and give her a hug. He bought all the women on the set roses and candy for Valentine's Day—including my mother. He was just a wonderful man.
*****
Besides Bench, the serieshad two other fixtures: the Chicken and the Wizard. Giannoulas was easy to work with. Lasorda? Not so much.
Steven Stern, writer, 1981-84: I would write a lot of times in my head, "Chicken does something funny here," then just tell him, "Teddy, do something funny." And he would.
Domich: It was remarkable watching him.
Giannoulas: They wanted some slapstick and physicality involved. I could play the game in the outfit. I could take ground balls. I could throw. They had me pitch. They had me bat. Of course, running the bases, sliding in. It was all part of making the Chicken almost like a Bugs Bunny character.
Bench: The Chicken was always the foil. He was also a support factor for me and the other guys because everybody loved the Chicken—even the players. He wasn't there to upstage anybody…[he was there] to give comic relief and understand that the kids needed to really follow and pay attention. We were giving a lesson, and it was part life lesson and a lot of baseball.  
Belinfante: It's amazing to me that Ted was able to do what he did in that costume. It's tunnel vision.
Coslett: He only had this tiny little slit to look out of, which was his beak.
Domich: When he would take that head off sometimes, he would just be soaking wet. The physicality of the stuff that he did was just tremendous. Watching the outtakes, Johnny and the stars would just crack up.
Cohen: The Dugout Wizard: We shot that at [Dodgers] spring training in Vero Beach, Fla., a month or two after we had finished shooting the shows. I set aside a night to do all of them. They gave us some locker room somewhere and we had a smoke machine and we had that little swami turban thing that he put on to be the Dugout Wizard. It was me, a cameraman, a soundman and Tommy. He's irascible. He's difficult. He was a miserable person. He was a diva. In the context, it's like, Give me a break, dude. It's three guys in a locker room with a swami hat and you're pulling your woe-is-me crap.
Tommy Lasorda, Los Angeles Dodgers' Hall of Fame manager, the Dugout Wizard: It was always a pleasure. I enjoyed it immensely. You're talking to the wrong people, pal.
Stern: He was so bad. Tommy only did it when he was ready to sit down. He wasn't doing it before then. But he was so funny.
Tollin: He always smiled when the camera came on.
Stern: It would take a while to get there. We could spend a good few hours and we would go until 3 o'clock in the morning, because he didn't want to start until midnight. 
Cohen: One of the sad things that's happened in sports today is that the gap between the athlete and the fan is really pronounced. Back then, those guys were very comfortable with us, and it was cool.
Durand: Anyone I wrote [for] almost always—unless it was impossible, like in the case of Ted Williams—I had a phone interview with. I'd talk, sometimes for several hours, to get the ideas and the input and try to figure how to apply the instructional to maybe some kind of shtick or made-up concept. It was wonderful. One time whoever it was I was supposed to interview couldn't talk. So Joe Torre, who was the Mets manager at the time and not even the guest, gave me two hours of his time to talk in great depth about hitting.
Tollin: Tom Seaver was getting a little older, sort of past his prime. I remember saying to him, just giving him a hard time—he was really a great guy; we had spent a lot of time with each other—"What are you doing this for anyway? Why don't just walk off the mound and straight into Cooperstown?"
I was just kidding around, but he took me deadly serious. And he looked me in the eye with a baseball in his hand and he said, "Do you know what's it's like? No, you'll never know what it's like to stand 60 feet away on a hill with a ball staring down at a guy with a club and knowing that he can't touch it. Until you know that feeling you'll never understand." So, OK. I get it, I get it.
If you watch the movie Summer Catch [which Tollin directed and produced], we gave that line to Freddie Prinze Jr. to deliver to Jessica Biel in the graveyard before she leaves. Everything is a continuum, right?
Cast members had their own unforgettable interactions with players, many of whom wound up in the Hall of Fame.
Masei-Lukas: I got to touch Rollie Fingers' moustache.
Lee: I do remember striking out Jim Rice. He fouled the first pitch off like 700 feet down the leftfield line. The second one was 600 feet, and then he whiffed at one. I don't think I had a screen at that moment. Part of the problem was Jim Rice is cognizant of that and he's trying to pull the heck out of the ball to try to not kill me. Some of this stuff with insurance servers, you probably couldn't do now.
Cohen: Johnny Bench beat me in Pac-Man.
Domich: Very often, we would go out to dinner with Johnny and the stars, talk about the show a little, but really get everyone relaxed and get to know people. We became friends with some of those guys. I was always asking, "Tell me about my team [the Giants]. What do you think about [lefthanded pitcher] Atlee Hammaker?"
There's probably some stuff that we probably shouldn't talk about. They were able to let their hair down a bit.
Stern: You can imagine some of the things that took place. We were young. They were young.
Domich: There are some guys that are just so normal that you kind of forget that you're the wingman. You're one of the crew, and Dusty Baker is that way. He's just a great, generous human being. The other side is sometimes you're a bit in awe and you're a little bit of a protector. You might steer them away from the overzealous fan or you might steer them toward a kid that's really nervous and would like to come over.
I will tell you that being in Tucson, Ariz., and being out as a wingman with the players made meeting women a little bit easier. We became a little bit of an attraction.
Cohen: Being young and single myself, seeing how the big leaguers did it was really kind of a cool thing.
*****
The social life didn't affect the final product. The Baseball Bunch won three Sports Emmy Awards, and was nominated for another five during its run. However, the show was canceled after the 1985 season when the show couldn't get enough advertisers, especially a title sponsor.
Belinfante: Costs had escalated over the five years, and so we had to pull the plug. When the bean counters get involved and the dollars and cents become important, and people lose the vision that there's something other than dollars and cents, that's what happens with television shows. It was expensive to produce, and we just couldn't afford to do it.
Domich: The show was not making money. We weren't spending a huge amount of money. For MLB Productions, most of the shows came from highlight retrieval, so they were clip shows. This Week in Baseball, back in the day, you had tapes being messengered, it was relatively inexpensive. This was a show they were actually producing. It cost more than anything else they were doing.
Shapiro: The way This Week in Baseball evolved is that it came about as a pre-game show to the NBC Saturday Game of the Week. The Baseball Bunch didn't have that luxury. A lot of syndication was, for example, The Baseball Bunch will be at 1 o'clock, This Week in Baseball will be at 1:30, and the game will start at 2 o'clock. But now you're stretching it to convince the affiliate to take an hour of pre-game stuff on top of the event itself.
The other problem was it was a little bit of a hybrid. Was it an early-morning show? Should it go in a kids' block or the baseball block? It didn't really fit a profile that allowed it to find its own strong business opportunity.
Bench: Really what hurt us more than anything was the really, really bad positioning on TV. I mean, we were 5:30, 6:00, 6:30, in the morning. One week, it'd be listed as This Week in Baseball, then it'd be The Baseball Bunch. 
Despite its cult popularity and the growth of both baseball and cable television, the show has never found its way back to the airwaves. In 2007,producer Steve Church described his plan for a relaunch on the Just My Show podcast, which never came to fruition. (Roger Clemens being slated to host probably didn't help.) Several clips of the original can be found on YouTube.
"The length of my legs in proportion to the rest of my body at that time of my life is remarkable," Lee jokes of the footage. "It's also remarkable to see how much hair I had."
"I can watch it now," Culver says. "It was embarrassing when I was that age, when we were shooting. Through high school, college, I would only watch it as a gag thing because my mom would bring it out when my friends were over or they would find out I was on the show [and say], 'Hey, let's watch this!'"
While at Arizona State, Culver recalls playing a variation of the "Hi, Bob!" drinking game with his friends involving The Baseball Bunch. "If they said my [character's] name or Johnny's name, we had to drink." Needless to say, sobriety didn't win that day.  
Still, in the sarcastic, bitter place where nostalgia and anonymous YouTube commenters meet, Lee saw a lot of good. "Some people said, 'You know, I remember sitting around with my brothers and sisters or my friends and watching this show,'" Lee says. "They were just really good memories. I really liked that because it jibed with my positive memories of being on the show."
None of the kids went on to have notable (if any) careers in Hollywood or athletics. Tollin, Durand, and Cohen have been involved in high-profile projects. For all involved, The Baseball Bunch remains a sentimental favorite.  
Giannoulas: A lot of baseball fans have asked me over the years, "Why isn't that show revived?" I don't have an answer for it. 
Lasorda: Johnny and I often thought we should do it over again.
Belinfante: We didn't pay [the guest stars] very much money. It was really like an honorarium. I'm not sure today's athlete would do it under those circumstances. The idea of doing a new version of The Baseball Bunch is somewhat more daunting [now] than it was in 1980 when everything was brand new and people were eager to help us. I'm just not sure that attitude is the same these days
Domich: You didn't do this show because you were making a lot of money. You had to love it.
Tollin: We straddled that line between entertainment and education—and got away with it for a number of years.
Bench: It's just a shame that we don't have all of those reruns—they're timeless. You cannot get better instruction. It was well-run, well-designed, and definitely well-taped. And the scripts were wonderful. It was really just a great time. The cast of characters were fabulous.
Lasorda: It made kids happy.
Coslett: Occasionally, I get these people who are my age who grew up watching the show, and they recognize me or they recognize the face. When those kinds of things happen, then it comes back to me, like, "Yeah, we really did something good. We did something special."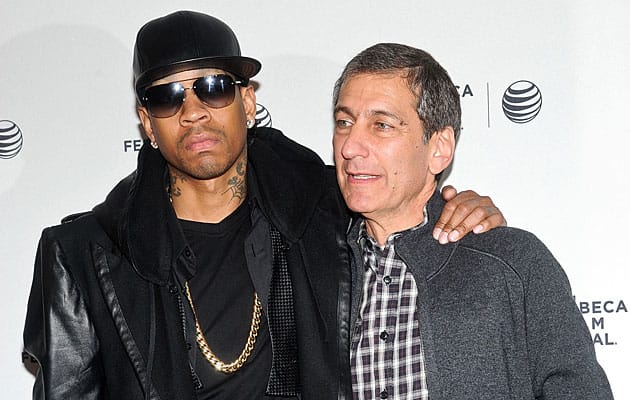 Where are they now?
Ozzie Alfonso is an adjunct associate professor of TV/film at St. John's University in New York and runs Ozzie Alfonso Media, where the Sesame Street and 3-2-1 Contact alumnus accepts projects as they come.
Dusty Baker, a three-time National League manager of the year, is in his first season managing the Washington Nationals.
Geoff Belinfante later became senior vice president at The Phoenix Communications Group, which operated MLB Productions under a license from MLB until the late 1990s and handled television programs for the NHL and the Arena Football League. He is now a television consultant. 
Johnny Bench retired as a player after the 1983 season and was elected to the Hall of Fame in 1989. He has written books, been a baseball broadcaster for CBS Radio and worked as a motivational speaker and celebrity spokesman.
Gary Cohen is the president and owner of Triple Threat TV, which has produced documentaries for MTV, VICE Sports and 10 different films for ESPN's 30 for 30 series, including Catching Hell, Requiem for the Big East, Playing for the Mob and, of course, Small Potatoes: Who Killed the USFL?, which was directed by Mike Tollin.
Linda Coslett is an assistant professor at Chattanooga State College in Tennessee teaching history and political science.
Rolon Culver is the owner of a real estate firm based in San Diego, Calif, where he is also a broker. 
Rich Domich went on to be a senior executive with The Phoenix Communications Group. He is the founder of Cardinal Media & Marketing, which concentrates on digital media and marketing across news, sports, and entertainment.
Mark Durand, who was the original format creator for another beloved baseball show (This Week in Baseball), now works independently as a writer-producer and developer of original film, TV, and radio projects. Previously, he was an ESPN senior producer for series such as SportsCentury 50 Greatest Athletes and the 30 for 30 documentaries.
Ted Giannoulas is still performing as the San Diego Chicken.
Tommy Lasorda retired as Dodgers manager in 1996 and was elected to the Hall of Fame the next year. He remains synonymous with the franchise and is a baseball goodwill ambassador.
Erik Lee lives in the Phoenix area with his wife and their two daughters, who like gymnastics, soccer, and dance—but not baseball. He is a policy analyst on North America—specifically the U.S.-Mexico border—at North American Research Partnership, a nonprofit research organization where he serves as executive director.
Jackie Masei-Lukas has worked extensively in the arts, opening a Playback Theatre Company in St. Louis, writing original plays and teaching theater to adults and teenagers, including refugees and the incarcerated. She and her wife now live in Hamburg, Germany. 
Jody Shapiro is a partner with Leslie Gittess in the sports consulting firm Blue Sky Media, focused on serving sports media clients in the traditional and new media space as well as advising and helping launch digital start-ups.
Steven Stern was recently an executive producer and writer on A Season With Notre Dame Football on Showtime and the producer of The Road to the Winter Classic on Epix.
Mike Tollin directed the Oscar-nominated documentary, Hank Aaron: Chasing the Dream. As a producer or director his numerous film credits include Varsity Blues, Summer Catch, Hardball, Radio and Coach Carter. He also served as executive producer on the long-running television series Arli$$, One Tree Hill and Smallville. Currently, he's in post-production on two feature films, The Bleeder, starring Liev Schreiber and Naomi Watts, and The Zookeeper's Wife, starring Jessica Chastain.
Ed Tonai still dabbles in acting and currently serves on the boards of Seattle's Repertory Actors Theatre and SketchFest.  He works as a software engineer at Amazon, where, he notes, you can occasionally find Baseball Bunch VHS tapes for sale.