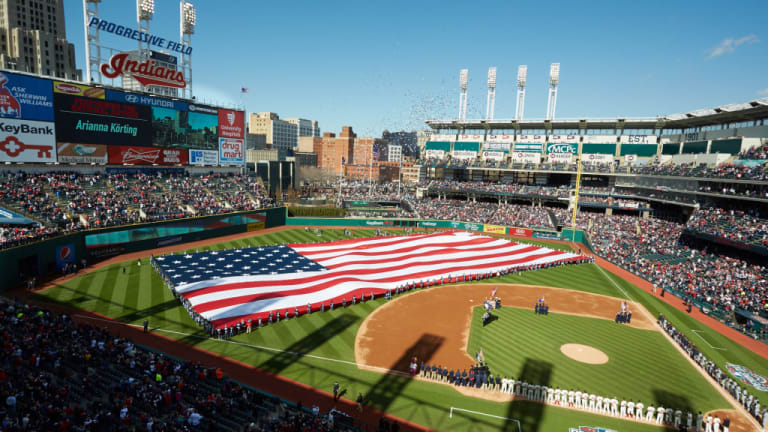 Indians Tweet Out Video Celebrating Monday's Opening Day
The Indians and their fans have had this day circled for months, as the team will be at home for their home opener as they get set for a 4pm first pitch against the rival Kansas City Royals. 
The team is 1-2 after a weekend series in Detroit, but will look to get going right away Monday with a fast start.
Logan Allen will undoubtedly have some butterflies on the mound for the first time as a starter for the Indians, but hopefully the team will give him some offense to work with.
Monday the team put out a little 'hype' video welcoming back fans to what the club hopes will be a new season and a successful one of Tribe baseball. 
Enjoy!
<blockquote class="twitter-tweet"><p lang="en" dir="ltr">Today, you come home.<br><br>Welcome back.<a href="https://twitter.com/hashtag/OurCLE?src=hash&amp;ref_src=twsrc%5Etfw">#OurCLE</a> <a href="https://t.co/YK3P79JLRn">pic.twitter.com/YK3P79JLRn</a></p>&mdash; Cleveland Indians (@Indians) <a href="https://twitter.com/Indians/status/1379071324035817472?ref_src=twsrc%5Etfw">April 5, 2021</a></blockquote> <script async src="https://platform.twitter.com/widgets.js" charset="utf-8"></script>