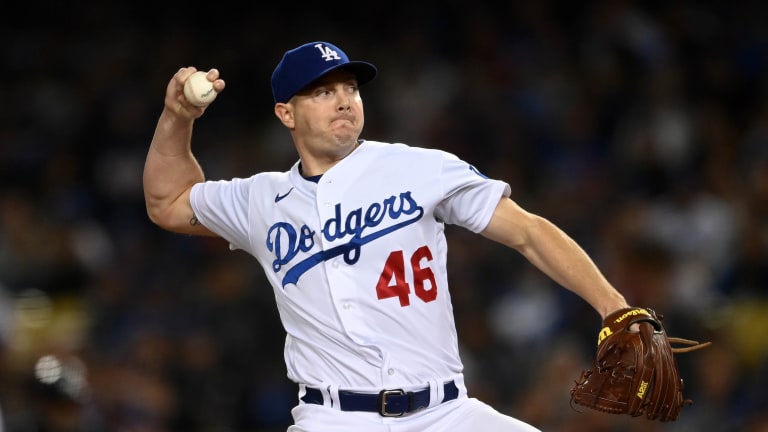 Report: Phillies Interested in Late Inning Reliever Knebel
The Philadelphia Phillies have "serious" interest in a late inning reliever.
The Hot Stove is well underway, but it seems the Philadelphia Phillies have arrived late to the dance, if at all. 
While they have plenty of holes to fill, perhaps the most pressing is the bullpen, especially the back end of it. The club needs a closer and some new late inning pitchers after the departure of Héctor Neris. 
According to The Athletic's Ken Rosenthal, the Phillies are expressing "serious" interest in free agent reliever Corey Knebel. It shouldn't come as much of a surprise as the club is undoubtedly looking at every option when it comes to helping fix the bullpen's woes. 
Knebel has pitched just 29 innings over the course of the last two seasons, but he does help provide veteran leadership for the bullpen and clubhouse. He has a career 3.23 ERA, and when he did pitch last season he was effective with a 2.45 ERA.
In 2019, Knebel notched 39 saves for the Milwaukee Brewers, and if healthy, could be a huge addition to the franchise. It would help signal to the fanbase that the club is indeed active this winter by signing Knebel to a deal.
Fans should expect the club to remain active despite not partaking in the recent free agent sweepstakes. 
More From SI's Inside The Phillies:
---
Make sure to follow Inside the Phillies on Facebook and Twitter!