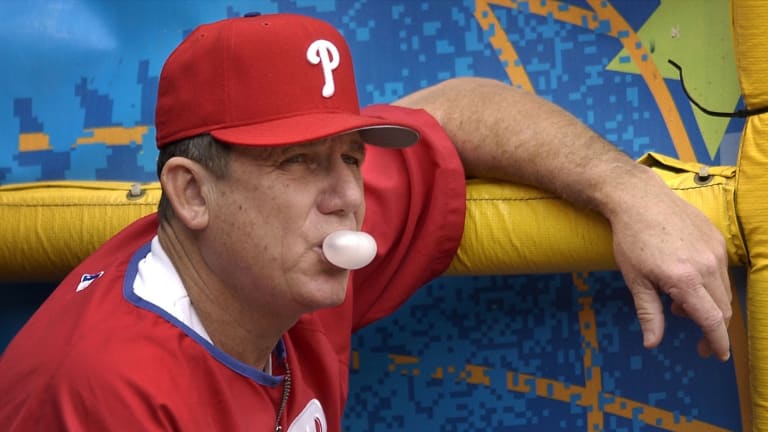 This Day in Phillies History: November 1
Today in Philadelphia Phillies history is all about managers.
On this day in Philadelphia Phillies history, manager Paul Owens replaced himself in the role, introducing the club's new skipper in Danny Ozark in 1972. Owens became the club's manager in the second half, leading them to a 33-47 record.
After stepping down as manager, Owens replaced Frank Lucchesi as the team's general manager. Owens took over the managerial duties in July to get a closer look at the last-place Phillies, who finished with a 59-97 record in 1972.
Owens then returned to the front office and turned the Phillies into pennant contenders within three seasons after developing their farm system. Owens' system produced players such as Mike Schmidt, Greg Luzinski, Bob Boone, Larry Bowa and Dick Ruthven. 
Essentially, Owens built the 1980 World Championship team through growing the Phillies farm system and trading for the missing pieces to the puzzle in Tug McGraw, Garry Maddox, and Bake McBride. Philadelphia won the National League East in 1976, 1977, and 1978, but were unable to capture a pennant during this time period. 
Either way, Owens' method that transformed the Phillies from a mediocre team into a contender in a matter of a few years should serve as a blueprint for the current front office. Growing a deep farm system and swinging bargain trades for talent is essential to any championship-caliber team.
In 2000, the Phillies hired their former shortstop Larry Bowa to be their manager, replacing Terry Francona. He finished his tenure with a record of 337-308 (.522) over the course of four seasons.
More From SI's Inside The Phillies:
---
Make sure to follow Inside the Phillies on Facebook and Twitter!