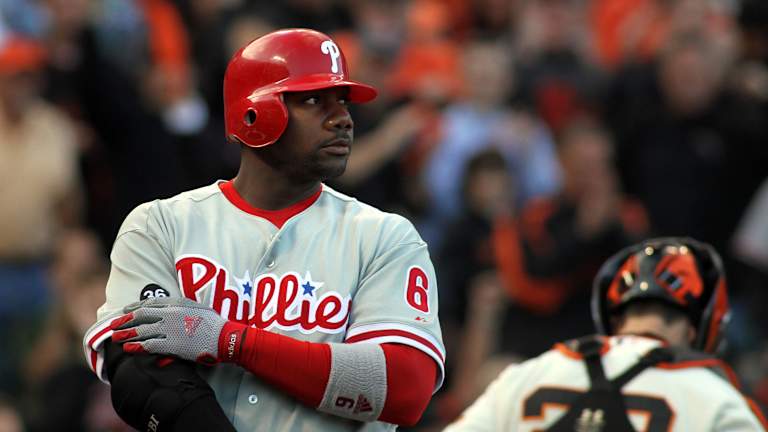 This Day in Phillies History: October 23
Today's day in Philadelphia Phillies history features a ton of postseason success and failures.
As we get deeper into October, the amount of happenings for the Philadelphia Phillies begins to dwindle. It's an easy explanation considering that to have any history at this point, as a franchise you have to have made it this far. 
Over the long and storied history of the Phillies, only three events happened on October 23. 
First, in 1993 Philadelphia was playing the Toronto Blue Jays in Game 6 of the World Series. Unfortunately for the Phillies, they were down in the series 3-2. Despite being ahead most of the game, Toronto's Joe Carter hit a three-run home run off of Philadelphia's Mitch Williams. 
That walk-off gave the Blue Jays their first World Series win. Of note, it was just one of five times a World Series has been played on artificial turf. The most recent was in 2020 at the new Globe Life Field in Arlington, TX. 
In 2008, the Phillies lost Game 2 of the World Series to the Tampa Bay Rays. Philadelphia was down early and had a hard time trying to make up ground. Following the Game 2 loss, the series was evened up 1-1 a piece.
Finally, in 2010, the Phillies were eliminated from the NLCS by the San Francisco Giants. It was particularly heart breaking as Ryan Howard was up to bat only down by a run with two runners on and was struckout looking to end the game and their season.
More From SI's Inside The Phillies:
---
Make sure to follow Inside the Phillies on Facebook and Twitter!