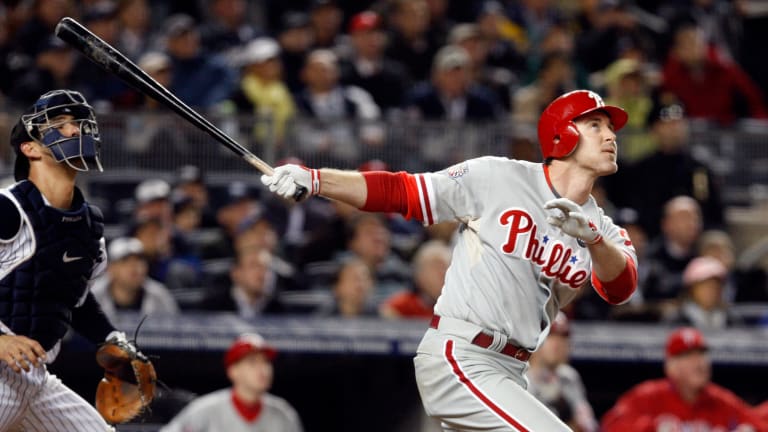 This Day in Phillies History: October 28
Today's day in Philadelphia Phillies history features more World Series action and some Chase Utley heroics.
It's starting to come down to the wire at this point. Just like our current season, not much is occurring in the world of baseball aside from the World Series. The Philadelphia Phillies have luckily been to the Big Dance a few times, so there is something to speak on today.
Before we get to the World Series history, there is one personnel change that seemed odd. If there is one thing this franchise does well it's the "odd."
In 1987, Woody Woodward was hired by the Phillies and he made his move from the front office of the New York Yankees. Despite being the general manager of the Yankees, Woodward was not given that title in Philadelphia because the owners did not want him engaged in player development or the business side of the operation.
Instead, he was called the "personnel director" a step down from the illustrious position he held with New York. 
Next, in 2008, the resumption of Game 5 of the World Series was postponed to bad weather. Spoiler alert for what comes in tomorrow's Phillies history.
Finally, in 2009, starting pitcher Cliff Lee threw a complete game only allowing one run in a 6-1 victory over the New York Yankees in Game 1 of the World Series. 
It is also a day in which Chase Utley smacked two home runs to help in the effort. 
More From SI's Inside The Phillies:
---
Make sure to follow Inside the Phillies on Facebook and Twitter!