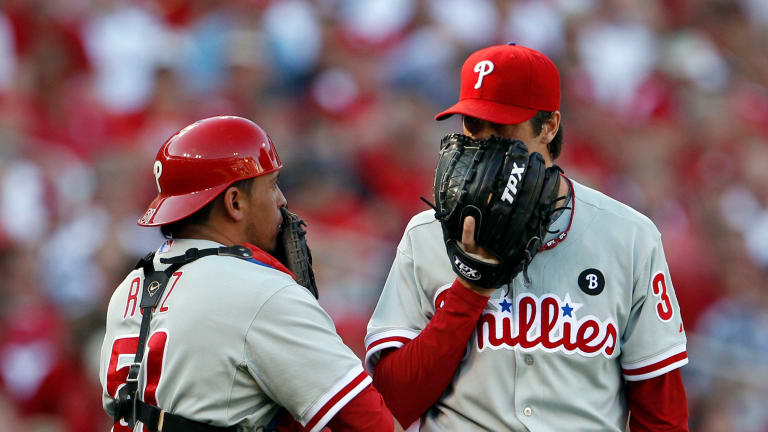 This Day in Phillies History: October 4
On this day in Philadelphia Phillies history, another NL East title was clinched, and things got a little weird.
Today was a big day in Philadelphia Phillies history. When the franchise has been around since 1883 there is always something bound to have happened. 
In 1909, one of the weirder things happened. Phillies pitcher Lew Moren was tossed from the game because he decided to argue balls and strikes. When two of his teammates also decided to come to his defense, they were subsequently tossed.
However, it got weird when the two teammates decided not to leave the ballgame. The umpire then decided that Philadelphia was to forfeit the game and New York walked away the victor. Very odd indeed.
Moving on, in 1980, the Phillies clinched the NL East after defeating the now defunct Montreal Expos. The game went to extra innings but Mike Schmidt hit a homerun in the eleventh inning to help seal the deal. 
In 2008, the Phillies lost Game 3 of the NLDS to the Milwaukee Brewers. They would go onto win the World Series that season, so it really is just a footnote.
The same can't be said for the 2011 season. Cole Hamels threw incredibly well, six shutout innings to be exact, and this time the Phillies won Game 3 of the NLDS against the St. Louis Cardinals, but would go on to lose the series. 
---
Make sure to follow Inside the Phillies on Facebook and Twitter!