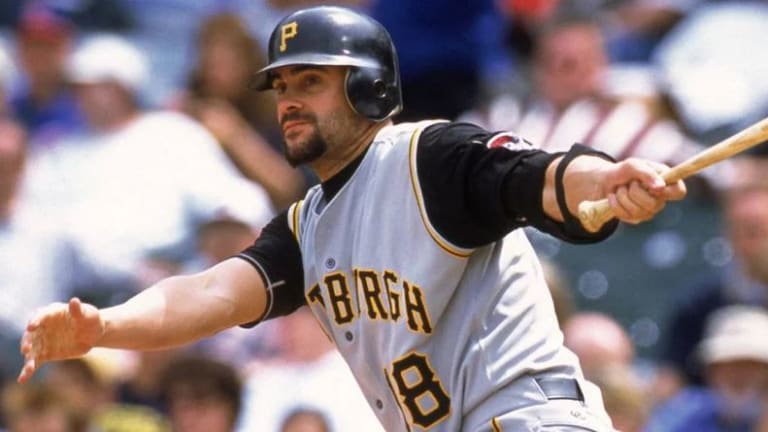 Jason Kendall Would Be an Intriguing Candidate for Pirates Manager
Jason Kendall had a long career as a Pittsburgh Pirate. Since the firing of Clint Hurdle, Kendall has expressed interest in the vacancy.
Jason Kendall had a long career as a Pittsburgh Pirate. Since the firing of Clint Hurdle, Kendall has expressed interest in the vacancy.
Jason Kendall spent the best nine years of his career in Pittsburgh. He was a three-time all-star for the Pirates and also recorded the first ever hit at PNC Park - an infield single to short.
Kendall retired after the 2010 season. However, he apparently has been missing the game as he has expressed interest in a return, but this time as a manager. After Clint Hurdle was fired after nine years as the Pirate skipper, Kendall has made it known that he would like to be Clint's replacement.
As a catcher, Kendall has experience managing parts of the game. He had to study up on opponents to understand their strengths and weaknesses, called pitches, and called for the location of those pitches. Also, it was very clear from watching him play that he always understood the game situation.
So, from a mental standpoint, Jason Kendall has all the tools to be a great manager. 
Neil Huntington stated that they are considering both internal and external candidates. I'm not sure if we should consider Kendall internal or external, but he's a better candidate for this position than he has been getting credit for so far.
When I think about what this team and city needs, of course the need the baseball guy. The guy who can help this young team get better. But, they also need someone they can rally behind. The ownership and front office has not done the new manager any favors. There will be some major hurdles (no pun intended) for the new hire to win over this fanbase. Pirate fans have been conditioned to meet every decision from this ownership with cynicism and derision, and there's no reason to think the hiring of our next manager will be any different. But, Jason Kendall has already won over this city.
Just like he dug deep to beat that throw for the first hit at PNC Park, Kendall played hard. And Pittsburgh appreciates effort.
For anyone who hasn't warmed up to the idea of Jason Kendall being the next Pirate manager, I have a question for you: would you be okay with Jason Kendall rubbing off on some of those young players? What if they started to play like him? The grit and awareness that he displayed in Pittsburgh for nine years, what if he was able to multiply that throughout the clubhouse? The Pirates have some players who are physically more talented than Kendall ever was, but, if they played like Kendall, they could be better. Now, I don't know if Kendall is capable of teaching what he knows or instilling what he feels, but I'm at least confident he can get them pointed in that direction.
Last week, I wrote an article with two names I'd like to see as the next Pirate manager. Jason Kendall wasn't on that list. I wrote it prior to him expressing his interest. We can add Kendall to that list now and, for me, put it at the top.