Watch: Nationals' Kevin Frandsen makes mind-blowing play off outfield wall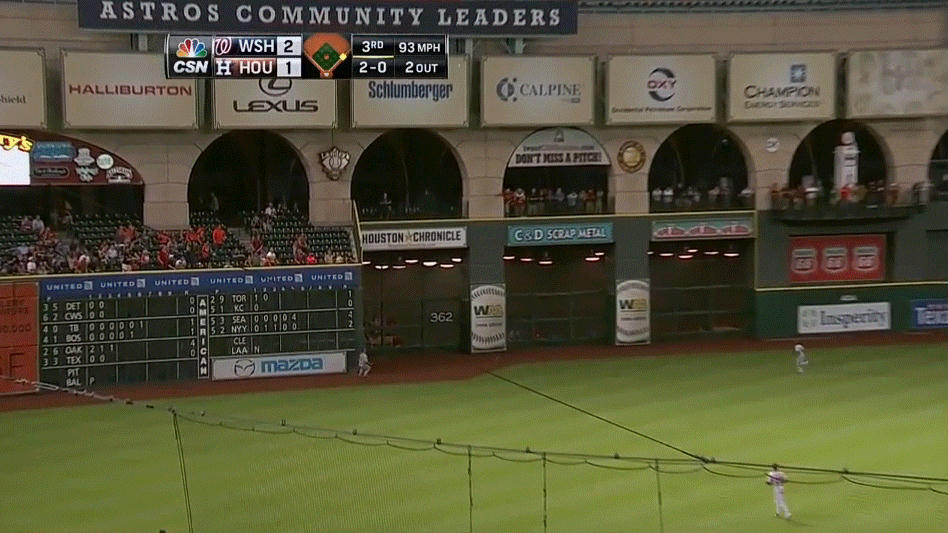 It didn't count for an out, but should it have? Surely an exception could be made for no-look, behind the back snags off a diagonal wall carom... right? Regardless, the Nationals' Kevin Frandsen (to Nats fans: "that guy replacing Bryce Harper") made an eye-popping play off of the bat of Jason Castro and held the long-legged Dexter Fowler from scoring from first on a two-out double. Frandsen is an infielder by trade, making the feat even more stunning. Just look at the close-up!
We're unsure where Fransden trained with David Blaine (for his next trick, he'll explode from beneath the outfield grass!), but for now, head on out to your backyard and try to recreate the catch. Warning: You may lose most of your tennis balls into your neighbor's backyard depending on how long you try.