Pletcher may start more than record five horses at Kentucky Derby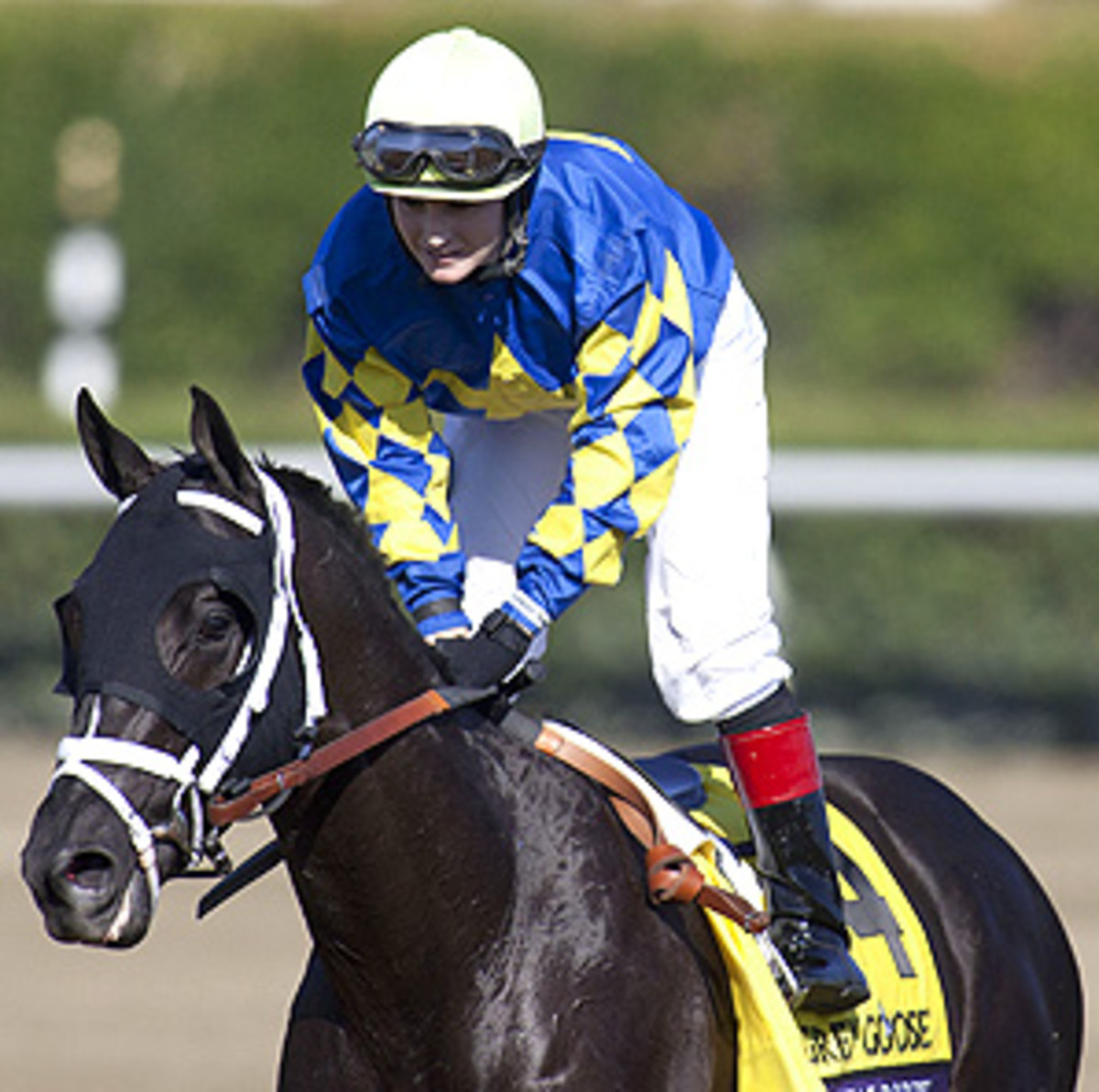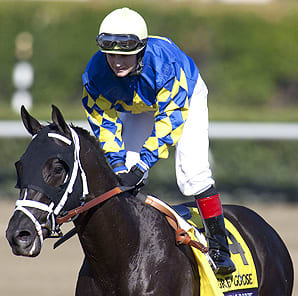 No trainer has started more than five horses in a Kentucky Derby.
The way the Derby prep season is shaping up, that could change. Todd Pletcher has a shot at saddling six or seven of the 20 3-year-olds who will be led into the starting gate at Churchill Downs on May 4.
"Right now, at this stage, I can't recall having this depth," the trainer said during a conference call Tuesday, adding that great expectations in mid-February can turn quickly by the first Saturday in May. "But we are hopeful we're able to keep it going."
Pletcher's posse of prospects is led by Shanghai Bobby, who remains No. 1 in the AP's latest Run to the Roses list of Top 10 Derby contenders.
Also on the list are No. 4 Violence, No. 5 Verrazano and No. 8 Overanalyze. Other Pletcher 3-year-olds considered to be on the Derby trail include Capo Bastone, Delhomme, Palace Malice and Revolutionary.
"At this point, it's as many as six or seven," he said, "but none of them have gotten there yet."
Pletcher and two Hall of Famers, D. Wayne Lukas and Nick Zito, share the record of five starters in a Derby. Only Lukas came out a winner, with Grindstone in 1996.
The new Top 10 has one change - Super Ninety Nine moves in at No. 7 for trainer Bob Baffert after an 11 1/4 -length romp in the Southwest Stakes at Oaklawn Park on Monday.
This weekend, two to of Pletcher's charges are ready to run: Violence is the morning-line favorite in a field of 11 for Saturday's Fountain of Youth and Palace Malice has a chance to step up in Saturday's Risen Star at the Fair Grounds, a race that drew a field of 15.
As for Shanghai Bobby, the colt had his first workout Sunday since his first career loss in the Holy Bull last month. Pletcher said the son of Harlan's Holiday ran "extremely well" in the Holy Bull, but was tired for a week after the race. Now "his energy level is good and he's back to serious training."
Shanghai Bobby will be on a weekly workout regimen leading to his final Kentucky Derby prep, the Florida Derby on March 30.
This weekend marks a huge increase in points awarded for the first four finishers in designated prep races. The breakdown is 50-20-10-4 for both the Fountain of Youth and the Risen Star. If more than 20 are entered for the Derby, the field will be determined for the first time by point totals rather than graded stakes earnings.
It was a good holiday weekend for Baffert, who spent a few days vacationing in Mexico while his horses were winning in Arkansas and California. In addition to his win with Super Ninety Nine at Oaklawn, his Shakin It Up won the seven-furlong San Vicente at Santa Anita.
Here's our Top 10:
1. Shanghai Bobby (Todd Pletcher, Rosie Napravnik): 2-year-old champion went 4 furlongs in 49.60 on Sunday at Palm Meadows, his first work since running second in Holy Bull. ... Went 5-for-5 at 2, including wins in Hopeful, Champagne, BC Juvenile. ... Next start: Florida Derby, Gulfstream Park, March 30. ... Future Derby Wager odds: 14-1.
2. Itsmyluckyday (Eddie Plesa Jr., Elvis Trujillo): Holy Bull winner has plenty of time to get ready for final prep. ... Next workout set for Friday in Florida. ... Owned by Laurie Plesa and Trilogy Stable. ... Next start: Florida Derby. ... Odds: 13-1.
3. Goldencents (Doug O'Neill, Kevin Krigger): Sham winner worked 6 furlongs in 1:13.40 last week at Santa Anita. ... Trainer of Derby, Preakness winner I'll Have Another has another contender in He's Had Enough (set to run Saturday in Fountain of Youth). Co-owned by Rick Pitino. ... Next start: San Felipe, Santa Anita, March 9. ... Odds: 20-1.
4. Violence (Pletcher, Javier Castellano): All eyes will be on heavily favored colt in 3-year-old debut. ... Won all three races last year, including CashCall Futurity (Dec. 15). ... Next start: Fountain of Youth, Gulfstream Park, Saturday. ... Odds: 13-1.
5. Verrazano (Pletcher, John Velazquez) ... Worked 4 furlongs in 48.05 at Palm Meadows on Sunday. ... Has a pair of wins at Gulfstream by a combined 24 lengths .... Next start: Tampa Bay Derby, Tampa Bay Downs, March 9. ... Odds: 11-1.
6. Flashback (Bob Baffert, Julien Leparoux): Robert B. Lewis winner worked 4 furlongs in 47 4/5 a week ago ... Son of Tapit is 2-for-2. Next start: San Felipe. ... Odds: 12-1.
7. Super Ninety Nine (Baffert, Rafael Bejarano): Looked super in winning Southwest by 11 1/4 lengths over slop Monday. ... Now 2-for-2, but next start could be back at Oaklawn or home at Santa Anita. ... Next start: Undecided. Odds: 47-1.
8. Overanalyze (Pletcher, Velazquez): Worked 5 furlongs in 1:00.40 Sunday at Palm Meadows. ... Remsen winner staying warm until return to trip to New York. ... Next start: Gotham, Aqueduct, March 2. ... Odds: 33-1.
9. Den's Legacy (Baffert, Garrett Gomez): Just two wins from 10 starts, but has run second five times. ... Ran second in Robert B. Lewis and Sham. ... Next start: Gotham or Rebel, Oaklawn Park, March 16 ... Odds: 77-1.
10. Oxbow (D. Wayne Lukas, Jon Court): LeComte winner among 15 entered for Risen Star. ... Lukas looking for chance to win fifth Derby. ... Next start: Risen Star, Saturday. ... Odds: 26-1.